Santa's also coming via ZOOM this year
Due to the current COVID 19 situation the usual Santa appearances at supermarkets are cancelled and even if Santa is able drive the sleigh around the streets he won't be able to stop and chat.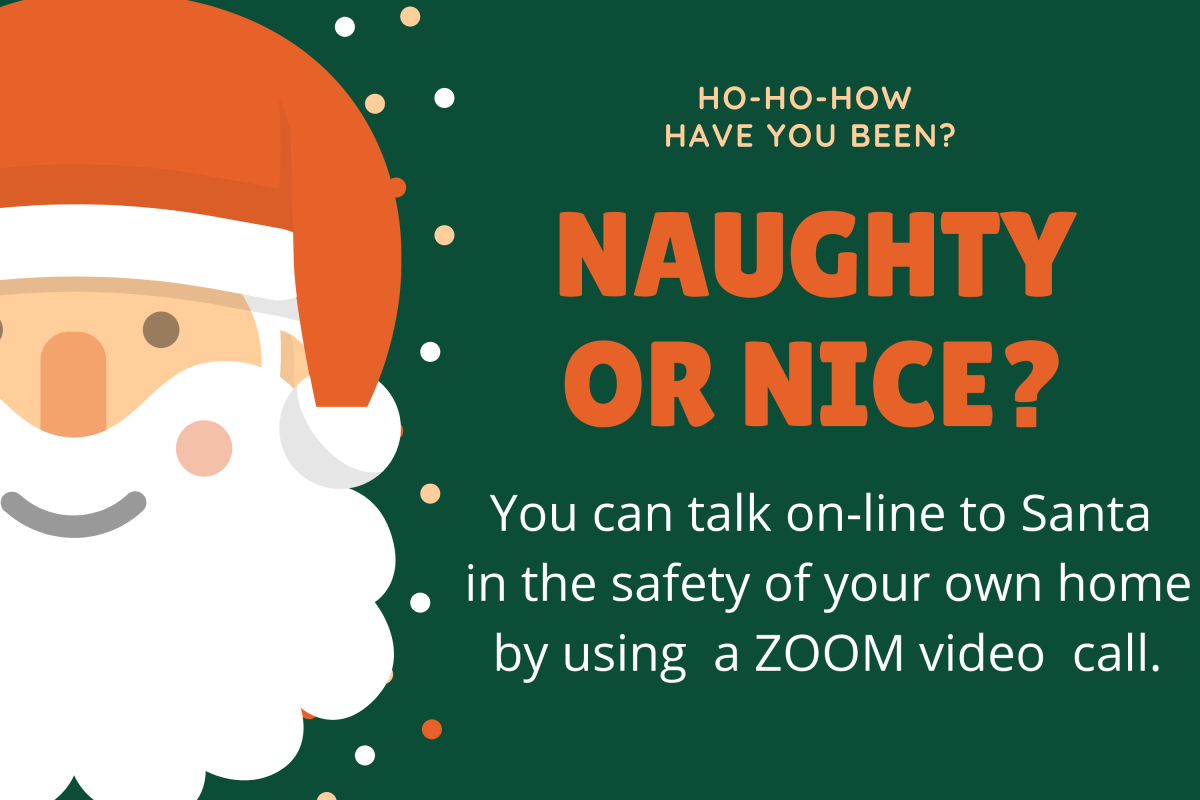 We are very mindful of the fact that the opportunity to chat to Santa in person will be missed by the children (and adults) of Stockport .
Santa has been learning to use Zoom video conferencing and would love to be able to talk to some of the children in the weeks leading up to Christmas.
The Lamplighters are arranging for Santa to have short chats of around five minutes duration which can be booked by following the links below .
Please note that for compliance with good safeguarding practice we will need the consent of a parent or guardian prior to the appointment with Santa. In addition at least one parent or guardian over the age of 18 must stay with the child at all times during the chat . For safeguarding purposes we intend to record the sessions , these recordings will not be used for any other purpose and we are unable to offer copies to parents. The recordings will be stored for 3 months then deleted.
Once a booking is made you will receive a confirmation email followed within a few days by a second email confirming formal consent and providing some other details including the log in arrangements . If there are any particular things that Santa needs to know about your child then please feel free to tell us by replying to the email . The video call will be made using Zoom video conferencing and you will need to have the appropriate programs/applications on your computer or tablet and be reasonably familiar with Zoom . It will be up to you to log in at the appropriate time but please do not try to log in early .
When you book you can if you wish, make a voluntary donation . Every pound donated will go into our Christmas Charity fund for various good causes . The home page of this web site gives some examples of the charities we support. Please also be aware that by making a booking you are giving formal consent for the video conference.
To make a booking please follow one of the links below (coloured blue) to choose a day , the available time slots will then be shown on the booking site. If your first choice of time slot is not available then a sold out notification will appear . If this happens then please try another time on that day and failing that you can return to this page to try another day , a return link is provided on the booking page. Two, or more children from the same household are welcome to share the same five minute booking slot but please do not book more than one slot per day .
It is important for identification purposes that the email contact you use on the booking form applies to the same device/location that will be used for the Zoom session.
Booking Link for Thursday 3rd December times available 19:30 and 19:45
Booking Link for Tuesday 8th December times available 18:15 to 19:15
Booking Link for Thursday 10th December times available 18:00 to 19:45
MORE DATES TO FOLLOW DEPENDENT ON DEMAND
15th , 17th , 22nd