Online Speaker Meeting
Wed 19th January 2022 at 7.30 pm - 9.30 pm
The information about the speaker will follow.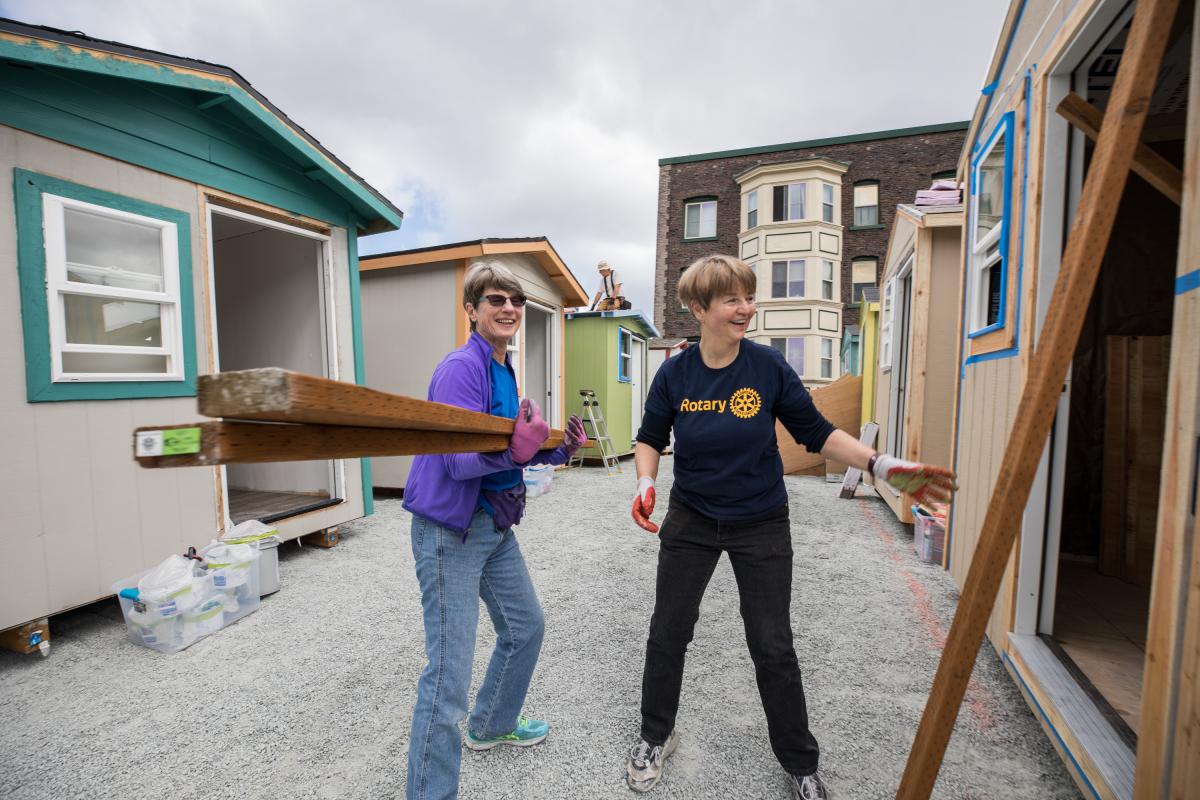 About the photo - credit to Rotary International:
Members of the Rotary Club of Mercer Island, Washington, USA, and other area clubs, along with volunteer carpenters and community members, participate in the Low Income Housing Institute's Tiny Houses Project. Participants built and painted small houses for those experiencing homelessness in the Seattle area. Seattle, Washington, USA.