November 2021
President Peter presents Skip Matt Gilsenan of 5th Rainhill Scout & Club with Rainhill Rotary bursary medal to show appreciation for all the good work they do in the community. It also comes with a monetary award of £200 to assist towards their wonderful work.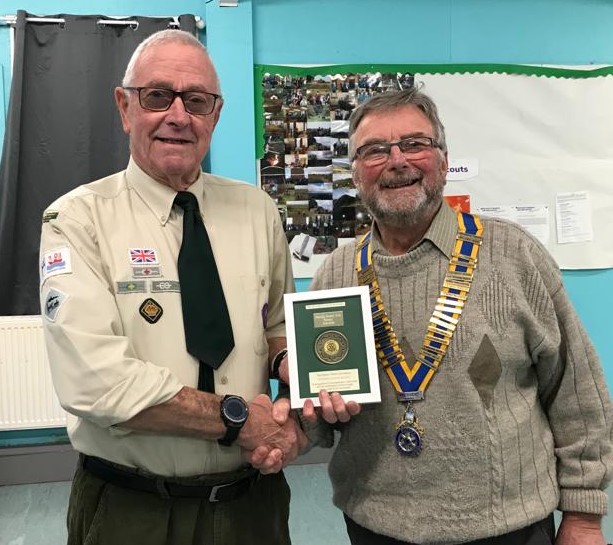 President Peter presents a Bursary medal to Mike Travies & Neil Rynn from Rainhill United who provide much needed football training to our local children of all ages, boys and girls within our area.
The medal was awarded in recognition of their hard work within the community which has provided, and continues to provide opportunities for hundreds of children to play football within junior leagues in the North West.
As part of our Bursary initiative which is now in it's forth year we present medals to individuals as well as organisations along with monetary awards to support our youth within the Community.