Opportunity Walks 2008 Arts Guild Civic Reception
Wed, Sep 10th 2008 at 12:00 am - 2:00 am
Inverclyde Council Civic Reception
Arts Guild
Opportunity Walks.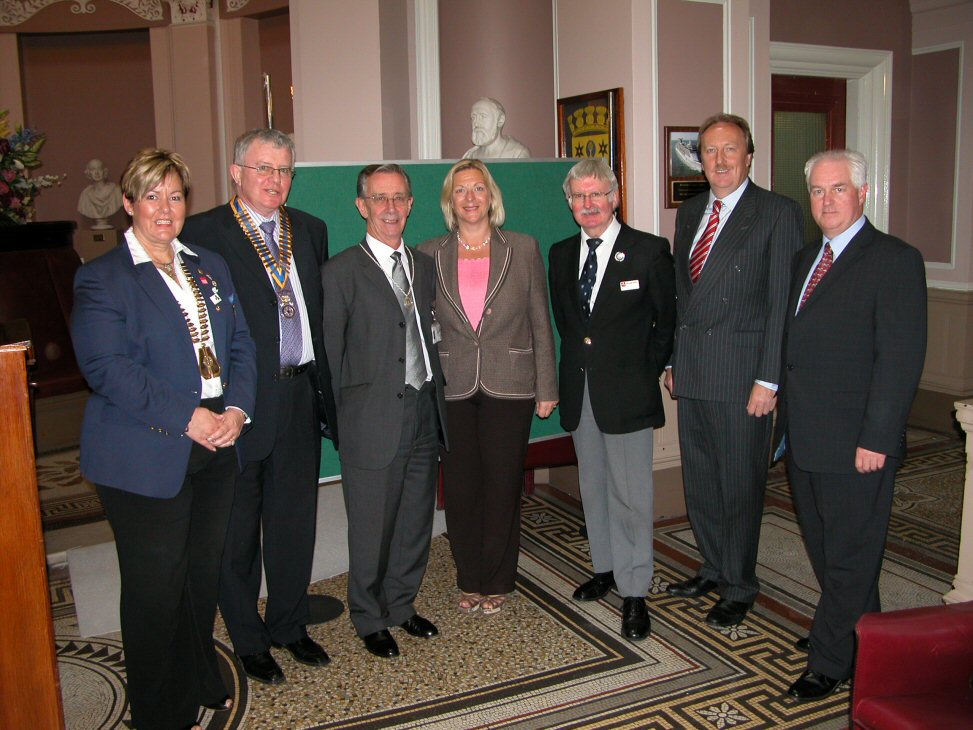 Inverclyde Council Civic Reception
For the Greenock Arts Guild
Opportunity Walks 2008
Inverclyde Council hosted by Depute Provost Charlie McCallum provided a Civic Reception for the Greenock Arts Guild in support of the new Arts Centre which has just been given a boost by the event "Opportunity Walks 2008" which was organised by the Rotary Club of Gourock.
The event which took place earlier in the day was a sponsored charity walk by the primary school children to raise funds for the development of children's facilities in the proposed new Greenock Arts Center. The event has raised significant funding which will ensure the provision of the children's facilities. This sponsored walk in the Battery Park received the support of over 900 primary 6 school children from local Inverclyde schools.
The Depute Provost welcomed those attending the reception and reaffirmed Inverclyde Council's support for the Greenock Arts Guild and in particular the proposed new build Arts Centre. He indicated that he appreciated the efforts of the Rotary Club of Gourock and in particular the work undertaken by President Norman Pettigrew. The Depute Provost recalled some of the history of the Arts Guild and the cultural advantages the new centre would bring to the Inverclyde community.
The Minister for Europe, External Affairs and Culture Linda Fabiani MSP was delighted to be associated with the new arts centre development in Inverclyde and in particular by giving her support to Opportunity Walks 2008. The Minister recognised the work of Rotary International and particular the work of the Rotary Club of Gourock in organising Opportunity Walks 2008. She stated that on many occasions she found that Rotary International was behind many fund raising events for both local and international projects. The Minister highlighted the contribution made to Opportunity Walks 2008, by a number of sponsors and supporters and thanked them for the part they played in making the event a great success. The Minister went on to support the new Arts Centre which would bring a focus in the Arts both locally and for Scotland.
Alan Beck a Member of the Greenock Arts Guild Board responded to the words of the Depute Provost and the Minister by firstly reaffirming the gratitude of the Arts Guild to the Rotary Club of Gourock, the long list of sponsors of the event, the children and all who took part. He indicated that with the involvement of almost 1000 local children taking ownership of the new centre, the Arts Guild were delighted and could see this next generation would make good use of the facility. His final words were to ask the Minister to take back a message to the Scottish Parliament to advise all who would listen, that the Arts in Inverclyde were alive and kicking and that this new dedicated Arts Centre being the principle current arts development in Scotland is progressing well and has a wide enthusiastic support.