A visit to Aachen: an evening meeting with friends
Thu 21st January 2021 at 6.00 pm - 8.00 pm
We joined our friends in the Rotary Club of Aachen to share experiences and plans from Santa to Brexit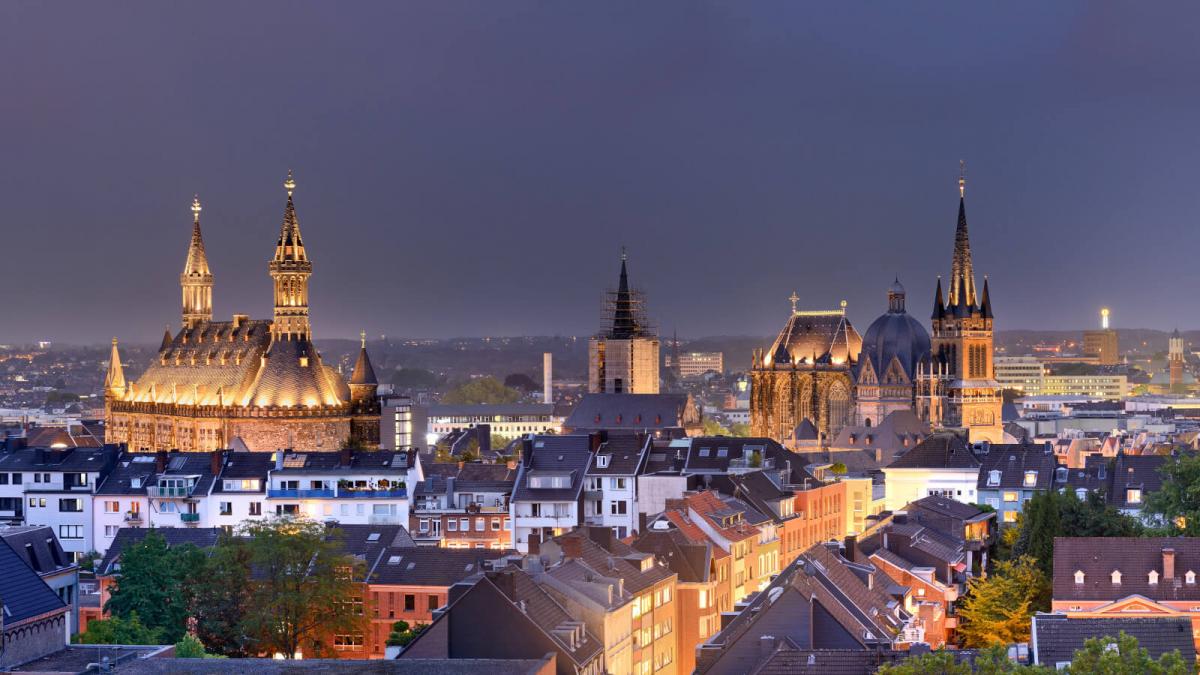 We had an unusual evening on 21st January when we joined our contact Club, Rotary Club of Aachen Land in Germany for the evening – virtually of course! At one stage 39 Rotarians were logged on to a live site and exchanged views on a range of topics. Aachen Members were keen to hear how things were working for us, post Brexit and Berin Riley who has been in the Transport business for 35 years was able to give a first-hand account of the frustrations which all transport and logistics companies are dealing with. Eastern European countries have until now been a source of good reliable HGV drivers but there is currently a shortage. Both Clubs explained which projects and activities had to be cancelled due to Covid 19 and explained what had been done instead. Sunrise was able to point to a number of fundraising quizzes, a professionally guided tour of Shakespeare's London and a five- night Santa event just before Christmas which brought Christmas magic to young children in the community.
Members from both Clubs exchanged views as to how Covid 19 restrictions are affecting their personal and business lives. Restrictions in Germany are similar to the UK but responsibility for implementation and enforcement can be spread across four layers of Government. The UK is in the lead for the vaccination campaign. Sunrise Members explained their volunteering roles ranging from telephone calls to check people, often isolated, are coping and have access to essentials to Members who assist NHS staff at vaccination centres as stewards and car park attendants.
President Chris Barnett was delighted with the way this first joint meeting went. " We had hoped to welcome a group of Aachen Rotarians and partners for a social weekend in 2020 so this joint meeting in some ways, made up for our disappointment. If restrictions are lifted in the late spring/early summer, we plan to welcome our Aachen friends in July but we will also look for further virtual meetings later in the year – it certainly works well and we all came away from the meeting, better informed.
Now that we have left the EU, it is even more important that we maintain and strengthen our links with fellow Rotarians across the Channel"