Thank you - Christmas 2020
Our alternative Christmas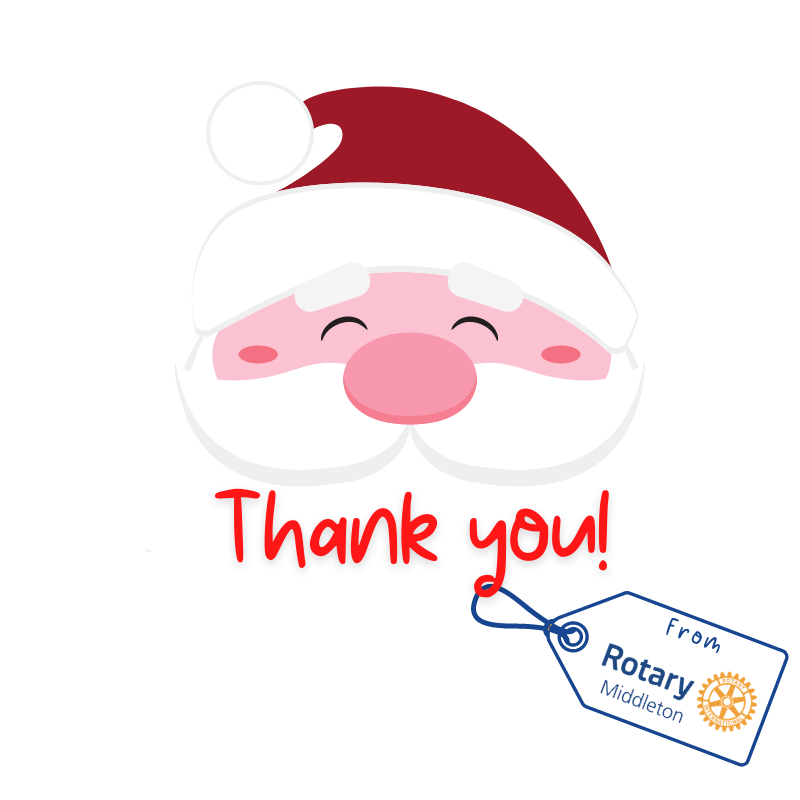 For over 65 years we've spread happiness and Christmas cheer by calling on local communities with Father Christmas aboard our Christmas float.

For generations, the Christmas float has signified the start of Christmas for so many. But 2020 was different.

We'd made plans and hoped to bring the magic to life in the usual way. However, due to the Covid-19 restrictions we had to get our thinking caps on and create something different and unique!

Rotary Middleton supports the local community with funds we collect from our Christmas float. For us to continue helping communities, in what will be an even more challenging 2021, we asked that instead of dropping your change into our collection buckets, as you would've done when the Christmas float called, you can help by donating online.
We launched www.rotarychristmas.com in December, with various ways to donate and have fun too. We setup a special channel to Father Christmas so that parents could ask Father Christmas to write a letter to their children. We ran a draw to win Christmas on us (£50) and produced a downloadable activity pack to keep the kids entertained.
Usually when we run the float we raise around £6000 and this is distributed to local causes. Without the float we were unable to acheive this but we did raise just over £600 which will be donated to Middleton causes within the next few weeks.
President Bev and the whole team at Rotary Middleton wish thank all those who supported our Christmas project in 2020 and special thanks to S.Wellens & Sons for their extremely generous donation.
Now on to the new year and on to new hope, we hope to be seeing you all soon!