We need your Laptops & Chrome Book - NOW - until
Thu 11th February 2021 at 12.00 pm -
To refurbish for donation to local Schools, enabling children to access virtual schooling during the Pandemic.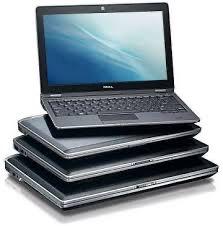 SHOULD YOU WISH TO DONATE - CLICK HERE
We need your Laptops and Chromebooks for refurbishment now. All old data will be removed professionally and destroyed.
In these very difficult times it is often hard to know how we as individuals can make a difference. Our young people will be affected by the impact of this pandemic for decades and we believe that by giving them the best possible educational opportunities, is one way of helping them to help themselves.
Please donate spare Chromebooks.
Please donate Laptops with an operating system of windows 7 and above. - Please include appropriate charging items - NO TABLETS OR IPADS thank you.
Please include your name, address and contact number.
Please wipe items and place inside a plastic carrier bag. Drop bag off at your nearest collection point.
1- Disking Ltd, Unit 10 Beaver Industrial Estate Liphook GU30 7EU please phone first 01428 724727. please leave outside or in porch 9:00am - 5:00pm.
2 - Haslewey reception (near Tesco Haslemere). Box inside door. 8:30am - 5:00pm. 01428 648716
3 - Langham Brewery Lodsworth, West Sussex GU28 9BU. Week days 9:00 to 5:00, Sat 10:00 to 2:00. 01798 860861
Why are we doing this?
Due to a world shortage of equipment and disrupted supply chains and despite the best efforts of schools and education authorities, many of our local children are still unable to access virtual schooling. Now that most exams are cancelled and grades will be awarded by ongoing assessments this will leave many young people severely disadvantaged in preparing for work or realising their potential for further education.
Disking Ltd supported by Haslemere Rotary will prepare your spare machines and hand them over to the virtual schooling teams at Bohunt and Woolmer Hill. If the appeal is well supported, local primary schools will also be supplied.
To protect your data, hard drives will be removed and new digital systems fitted. Old drives may be returned to you or destroyed to IT industry standards.
Rotary Contact Details. mobile 07966452256. OR email jmp@prestwickfarm.co.uk
SHOULD YOU WISH TO DONATE - CLICK HERE