Harrogate Brigantes are trying to learn some lessons from the changed circumstances, pressures and challenges of the past months
Since the pandemic struck things have not been easy for any of us and we've had to change. Old problems of recruitment and retention have been exacerbated by lockdowns and the inability to meet and socialise, and like many Clubs we have lost members to Covid 19 itself. Old ways of raising money for good causes have been denied us just at the time when the causes and needs have multiplied. We have had to change the ways we meet, the ways we take decisions the ways we organise and manage our affairs, and the ways we raise money and provide support to the needy. In the process, and though we might all hate the phrase "the new normal" there has developed a growing realisation that things can't, indeed shouldn't, go back to the way they were. There are positives we can take from the changes forced upon us in recent months.
Since the first lockdown from a membership approaching 40 four members have contracted Covid, and two of them have died. No new members have been recruited. In that time we have raised enough money to make donations of almost £19,000 to 18 local and two international good causes, almost all to help those directly affected by the Covid emergency, and still to have over £4000 left for immediate emergencies. In the last ten months our priorities have, of course, changed to fit the needs of the moment. In the early days we concentrated on finding and funding the acquisition of additional PPE for NHS staff and local care homes. Then our focus shifted to emergency support for local charities in financial difficulties. And finally it shifted to aiding those local charities that found, as a direct result of Covid, that need was outstripping their capacity to respond, most notably in the areas of mental health (where we have supported Wellspring) and adult and child carers (where we have supported various strands of the work of Carers' Resource) . Responding to international emergencies we continued our support for Shelter Box and are now sending funds to the Rotary Club of the Himalayan Gurkhas in Nepal who had identified a critical need for help to prevent starvation which because of Covid is threatening some of the country's most remote areas.
To achieve this we have had to set aside long-established procedures and empower a special Covid response Group to assess needs and raise and distribute funds. This group has met weekly via the internet since the start of the crisis. As most traditional fund-raising methods have been denied us we have had to look for new ways and new events to help us. We have come to rely more and more on IT and social media. We have developed new projects, including a children's poetry competition and a virtual trek up Everest. We have learnt to rely more and more on partnership working with our nominated charities. And we have been enormously dependent upon the generosity of our friends and families as well as many members who have donated what they would have spent on weekly meetings.
Now we are beginning to discuss how what we have learnt will help us make the Club bigger and more successful in future, capable of attracting and retaining more members and doing more good for more people. We recognise that some of the old ways will have to be adjusted so that we can be more informal, more flexible, quicker to respond, more positive in our outlook, more supportive of each other's initiatives and ideas, more willing to use IT social media in all sorts of ways, including governance and decision-making. Strangely, perhaps, but we feel more optimistic about the future of our Club now than we did this time last year. But, of course, we know that the really hard work still lies ahead.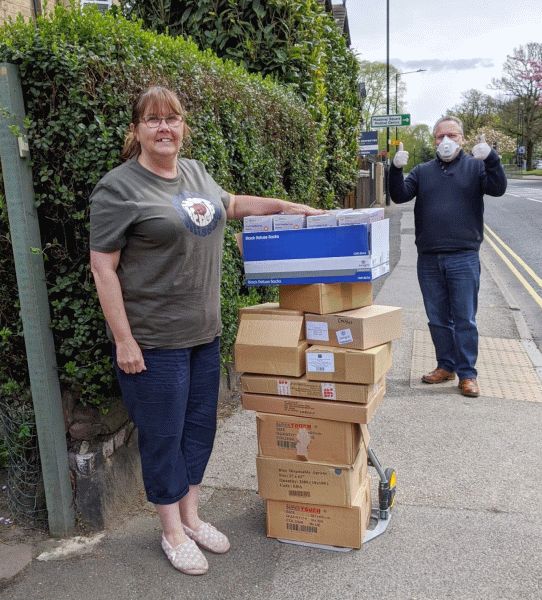 David Read delivering much needed PPE. Since then David has been very seriously ill in hospital with Covid and we wish him well.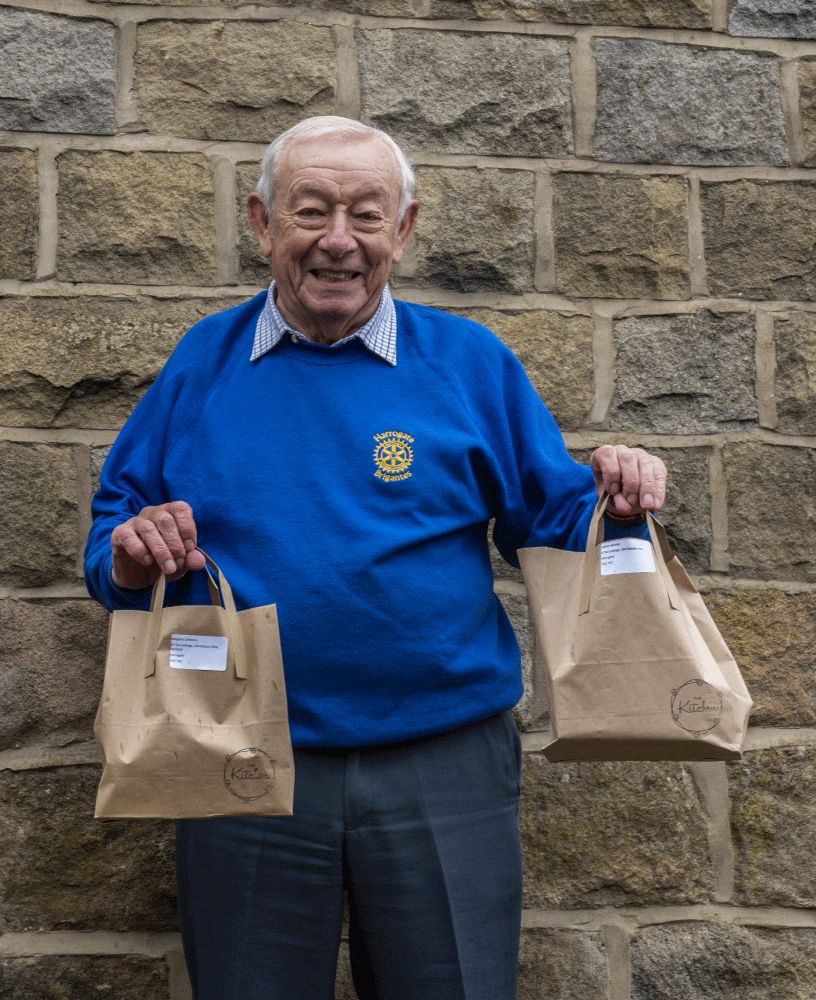 Tony Doveston delivering some tea-time treats to lighten the Covid gloom.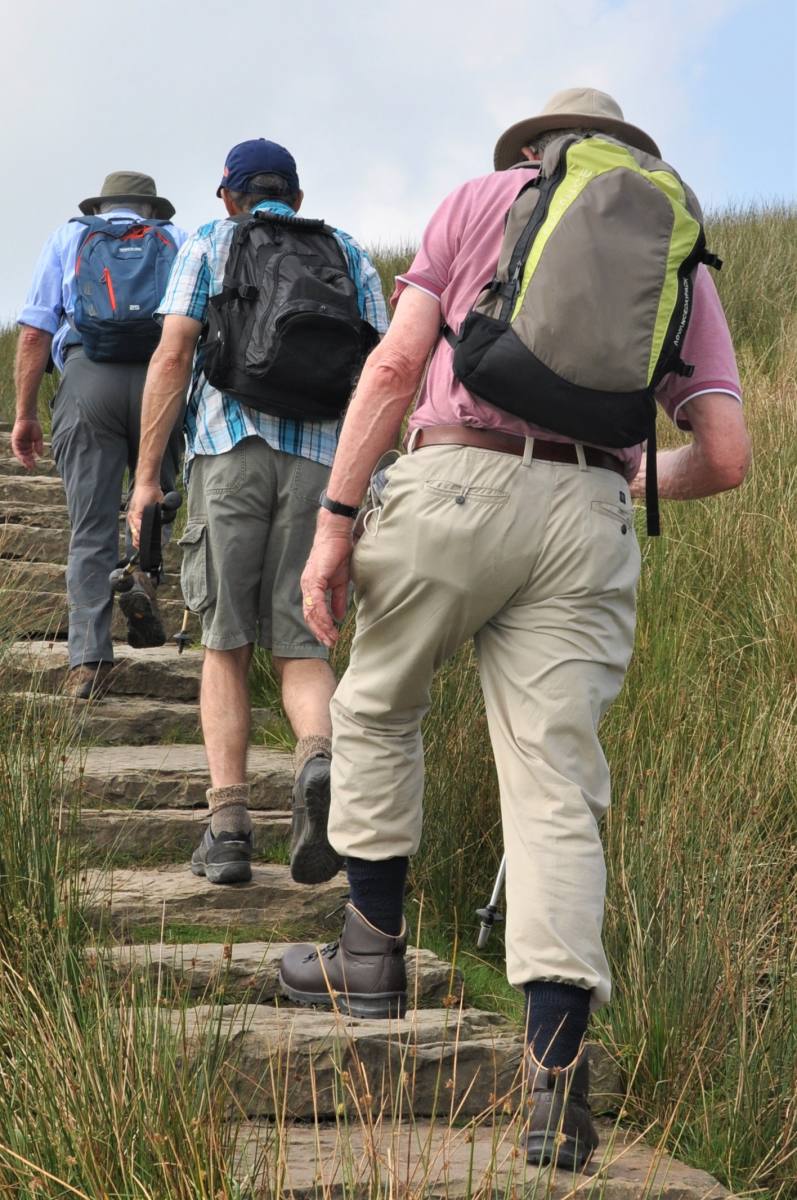 Climbing Whernside as part of the virtual Everest trek that saw members raise some £4000 by walking 3,900 miles (which is further than from York to New York!) and climbing106,000 feet (that's 24 times the height of Ben Nevis).