As the Nation Vaccination against Covid 19 campaign gains momentum, the call has gone out for Rotary volunteers to assist. Two centres, one in Dover and the other in Aylesham near Canterbury are open 7 days a week, twelve hours a day and have asked for our help. The Rotary Club of South Foreland based in Dover came to us to supplement the team of volunteers and our Club has been able to mobilise 7 willing Rotarians and their friends and family.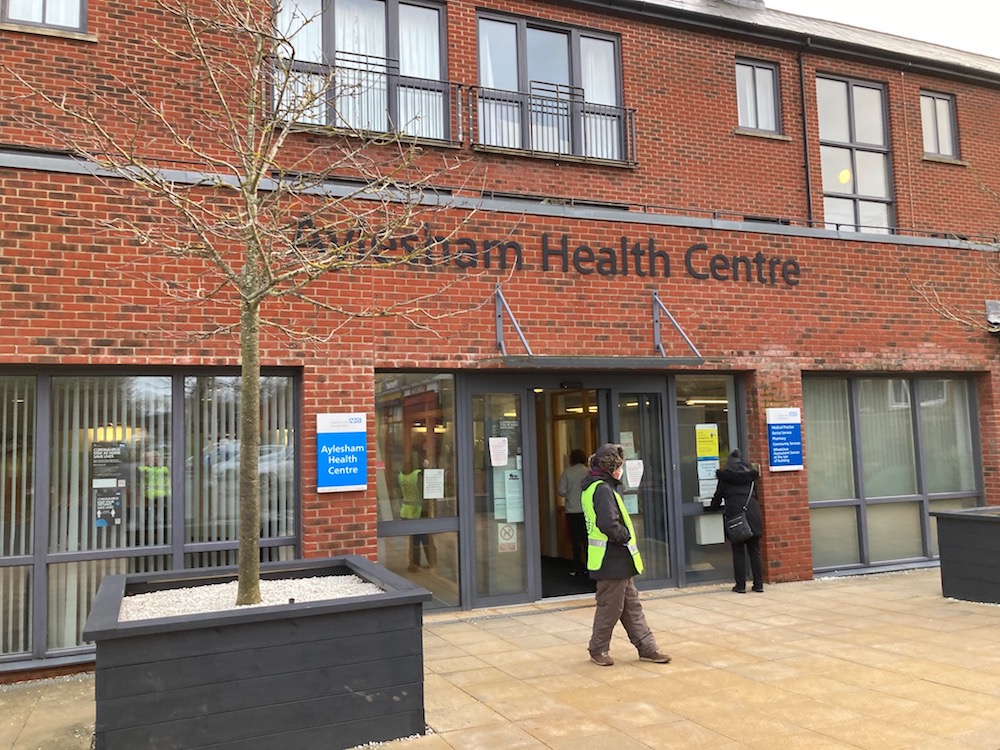 The role of the volunteers is to support the professional NHS Staff and relieve them of tasks like directing patients from car parks, chatting and reassuring those waiting their turn for the lifesaving protection or showing patients through an unfamiliar building to the room where they wait for the required 15 minute post immunisation period.
It has been an eyeopener for the volunteers. President of the Club, Chris Barnett said after one of his shifts, " it's a great opportunity to provide hands on Rotary service. We are privileged to work alongside dedicated and skilled NHS staff and seeing at first- hand how the National campaign is being delivered. The vaccine is handled with extreme care by pharmacy staff who prepare the individual shots for those administering the dose, affectionately referred to as jabbers. In fact, they are skilled and gentle – everyone I spoke to said that they hadn't felt a thing.
Although our role is straightforward compared with the NHS staff, we are able to help the whole operation run smoothly and we get to meet some really nice people who go away happy in the knowledge that they are better protected against Covid 19."