Prof. John Oldfield on Historic and Modern Day Slavery
Thu 25th March 2021 at 7.00 pm - 8.00 pm
Professor Oldfield will be speaking to us on Thursday 25th March. Visitors are especially welcome - see details below.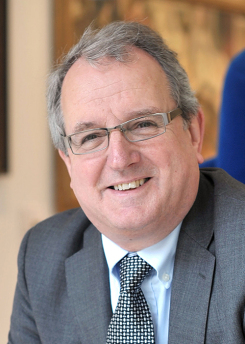 Professor John Oldfield, an ex-member of the Rotary Club of Southampton Magna, is Professor of Slavery and Emancipation at Hull University and a former director of the Wilberforce Institute for the study of Slavery and Emancipation. John's passion is in producing pioneering research into historic slavery, taking lessons learned from the past so we can imagine a future that is different and tackle the growing issue of modern day slavery.
Discover how the Wilberforce Institute's research at the University of Hull is advancing the fundamental knowledge of slavery and emancipation.
During this difficult time we are meeting online twice per month on the 2nd and 4th Thursday's at 7pm via Zoom.
Visiting Rotarians and guests are always welcome but please contact us beforehand, using the 'Contact' option below, so we know to expect you and don't leave you in the Waiting Room.
Members will be advised of the connection details nearer the time