The Club Received its Charter on 7th February 2021
A Charter Meeting was held on 7 February and the District Governor presented the Charter Certificate to the Club.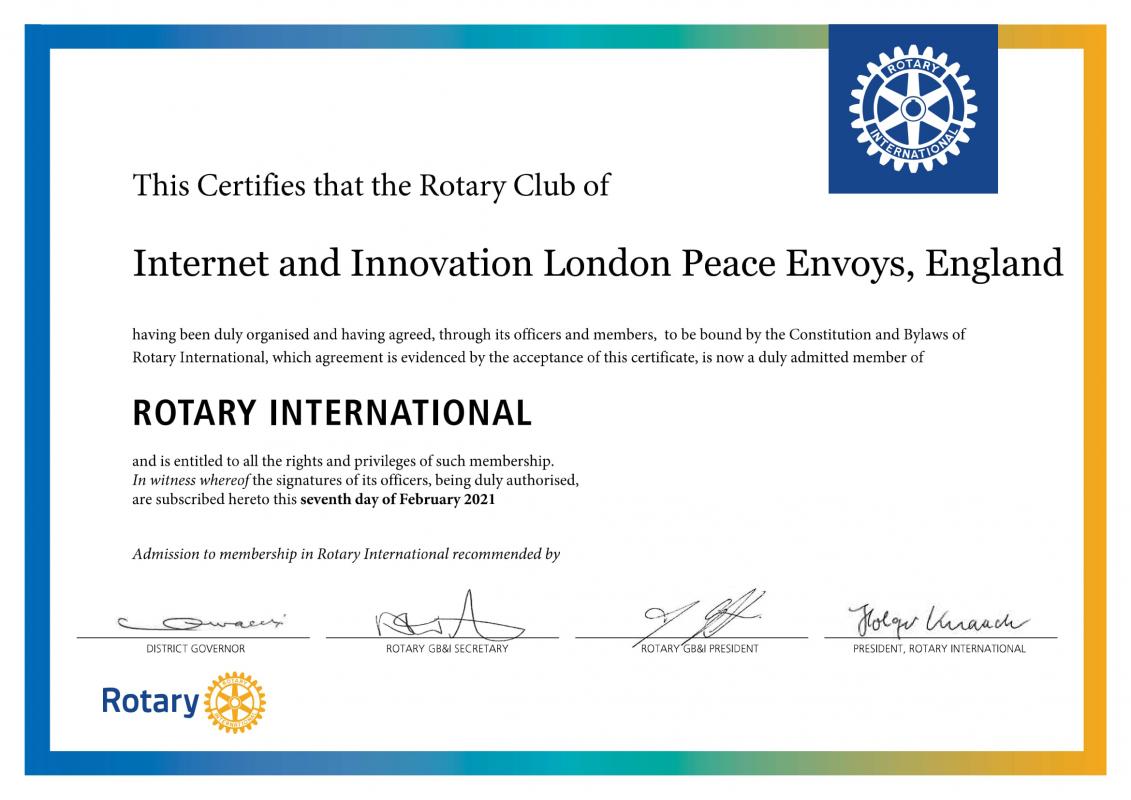 The Rotary Club of I2 London Peace Envoys
The Club received it Charter Certificate on 7th February 2021,
This is a cause-based Rotary Club and its main aim is to Promote Peace.

I2 denotes Internet and Innovation. At times I&I is used as well.
The Club received it charter with 20 members from a wide range of age groups, nationalities and vocations.
It meets on the first and third Sundays of each month @ 2pm GMT.