Murder Mystery Night
Mon 22nd March 2021 at 7.30 pm - 9.30 pm
The murder takes place at the 26th Climate Change Conference in Glasgow when an eminent Professor is callously disposed of at the Gala Dinner.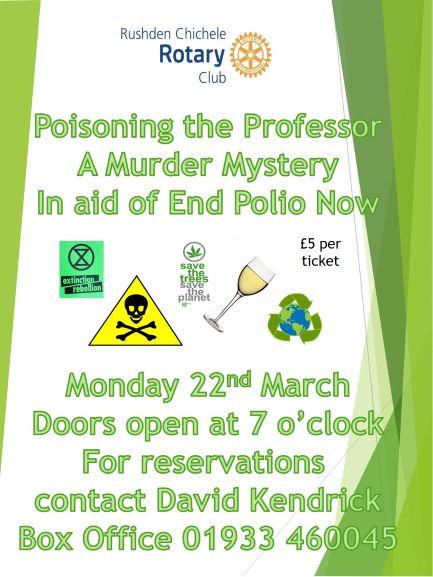 For an incredibly great value for money £5.00, you will receive an information pack stuffed with essential background information, be treated to a one act play featuring at least two people who have trod the board professionally, and have the chance to "interview" each of the six suspects as an integral part of a Glasgow CID investigation team. Better still, you have the chance to win the Grand Prize which, if more than one person identifies the callous killer, will be decided by a quick and painless "environmental" quiz question.
So much to look forward to and all from the comfort of your armchair.