Deborah Connolly, retired Rotarian from the Rotary Club of Canterbury, and her husband Geoff, kindly visited us virtually one morning to talk about the Cherry Blossom tree and their visit to Japan, showing their wonderful array of photos. With the sun shining through our windows, it was a perfect start to our day.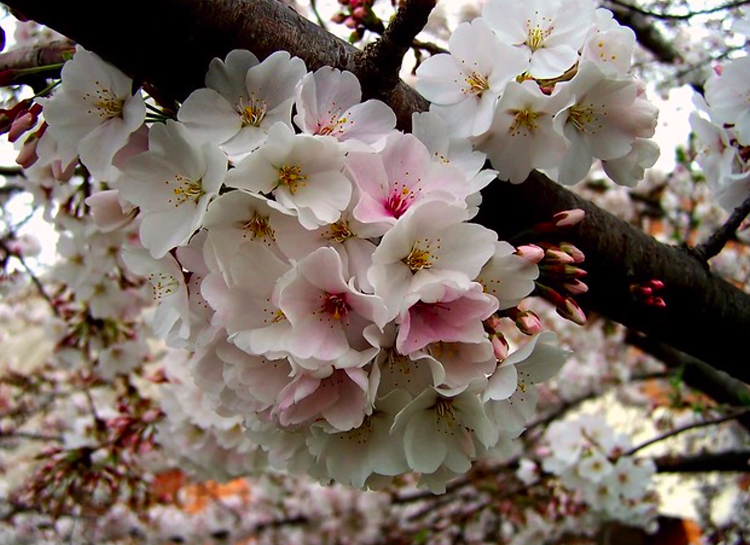 Did you know that the Cherry Blossoms are the national flower of Japan? In Japanese they are also known as "Sakura" which stands for renewal and hope. They are a symbolic flower of spring and the fleeting nature of life. A major theme in Buddhism.
It is a tradition in Japan to celebrate "Hanami" (flower watching), every year by picnicking beneath the cherry blossom trees. There are over 200 different varieties, with the most popular variety known as "Somei Yoshino", a cluster of slightly almond-scented, single, pale pink flowers which fade to white as they age. Flowering from late March to mid-May, each individual tree flowers for about a week. A short but delightful display of flowers.
In 1912, as a symbol for friendship, the Mayor of Tokyo City gifted 3,000 blossom trees to the city of Washington to honour the growing bond between the two countries. Every year, this friendship is still being celebrated in the National Cherry Blossom Festival.
During World War II, the cherry blossoms were also important and were painted on the side of Kamikaze warplanes to symbolise a fallen samurai who had sacrificed his life for the emperor. Soldiers also carried sprigs of the cherry blossom on their uniforms.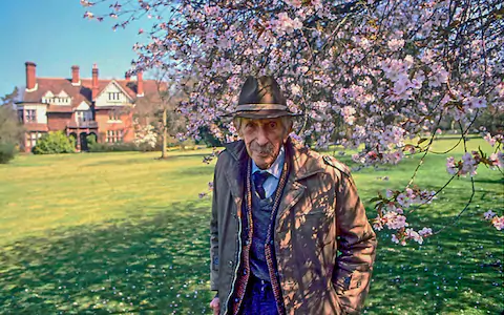 Deborah then went on to tell us about the connection between Kent and the Cherry blossoms. Collingwood "Cherry" Ingram; a British ornithologist, fell in love with the Cherry Blossom after several trips to Japan. Inspired by their beauty, he set out to protect their rarer varieties, with some of those varieties nearing extinction, and did so by growing them in his own back garden in Benenden, here in Kent. He introduced many Japanese and other species of cherries to the UK, as well as his own hybrids, which played a considerable part in preserving them. You can read more about his contribution to the survival of Japanese cherries in Naoko Abe's book titled: 'Cherry Ingram: The Englishman Who Saved Japan's Blossoms".
Like Japan and Washington, we too can celebrate the beauty of the cherry blossom. Every year at Brogdale in Faversham, the Hanami Festival is held and although this has had to be put on hold due to the pandemic, it's one festival we look forward to in 2022.
#Rotary #CanterburySunrise #CherryBlossom