Handover evening
Presidential Handover evening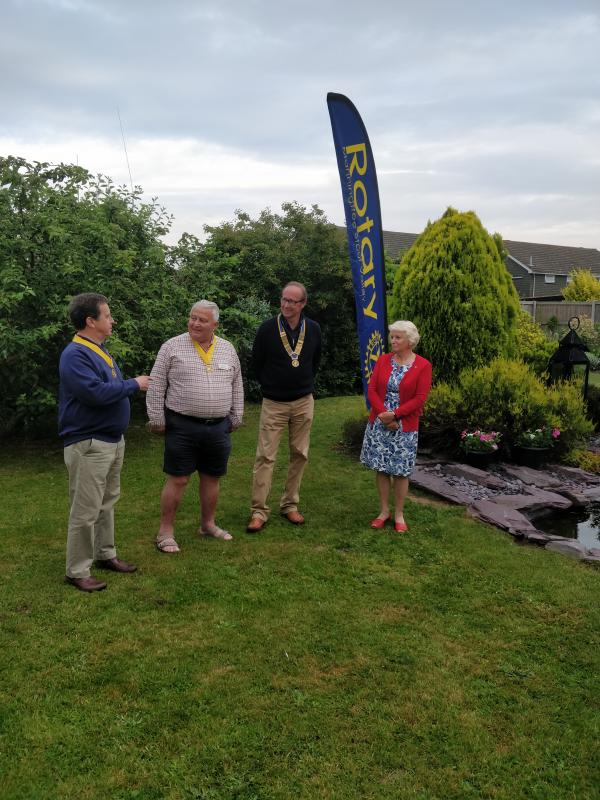 Club members please log in for more information.
Outgoing President Angela Henesy handed over the baton to incoming President David Willis at a socially distanced Garden Party alongside Vice President Stephen Coiley and Junior Vice President Terry Dean.
Thirty members and guests braved the occassional shower to come together for the first time since the start of the pandemic to thank Angela for all of her hard work in keeping us all going and see each other in full scale rather than in little boxes.