The cyclists, five Rotarians from Bridgend, The President of Rotary Cowbridge, Head Teacher of Trelales Primary School and four local riders, set off from Mumbles on a sunny warm day, cheered off by Rotary Bridgend President William Williams and a very enthusiastic support team of Rotarians and family.

The first section Mumbles to Aberavon followed the coastal cycle track, a pleasant and easy going section with the incentive of a feed stop on Aberavon promenade manned by the support team.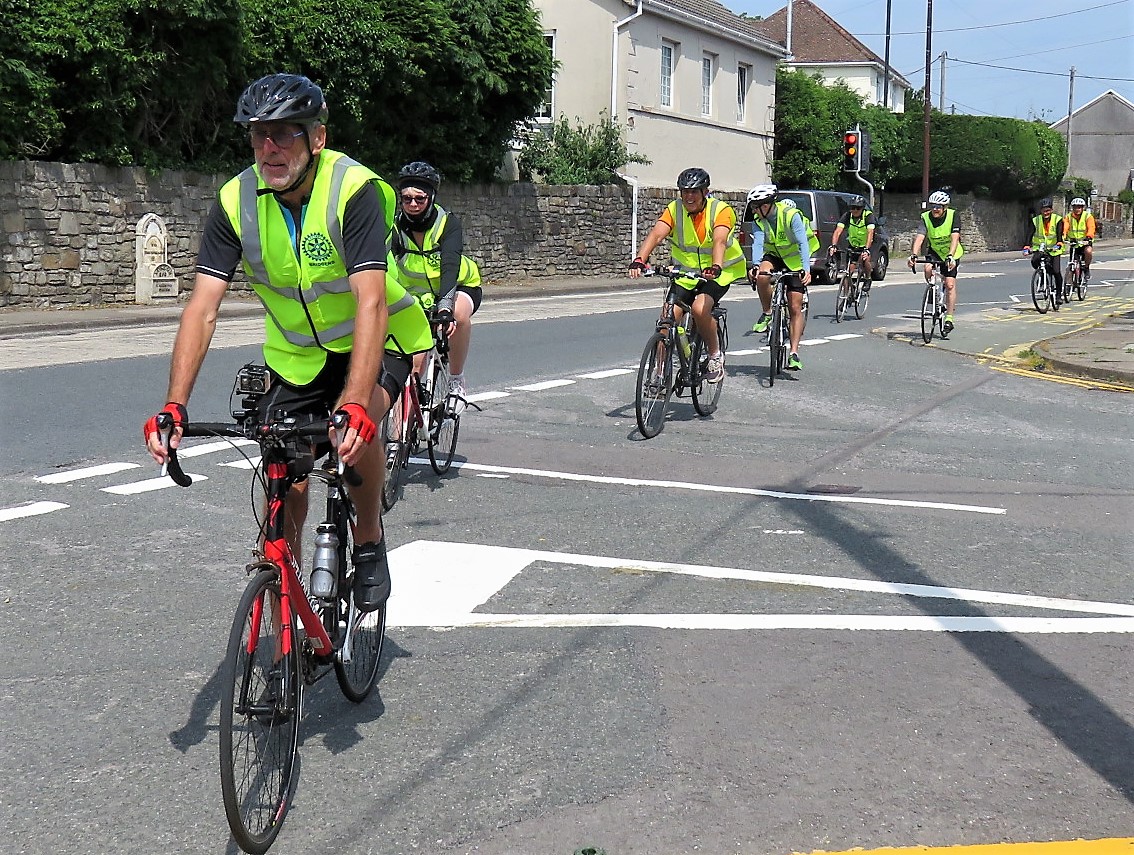 The second section Aberavon to Bridgend was a little more strenuous with several steep or long inclines, ensuring the riders finished with a healthy appetite and in need of refreshments.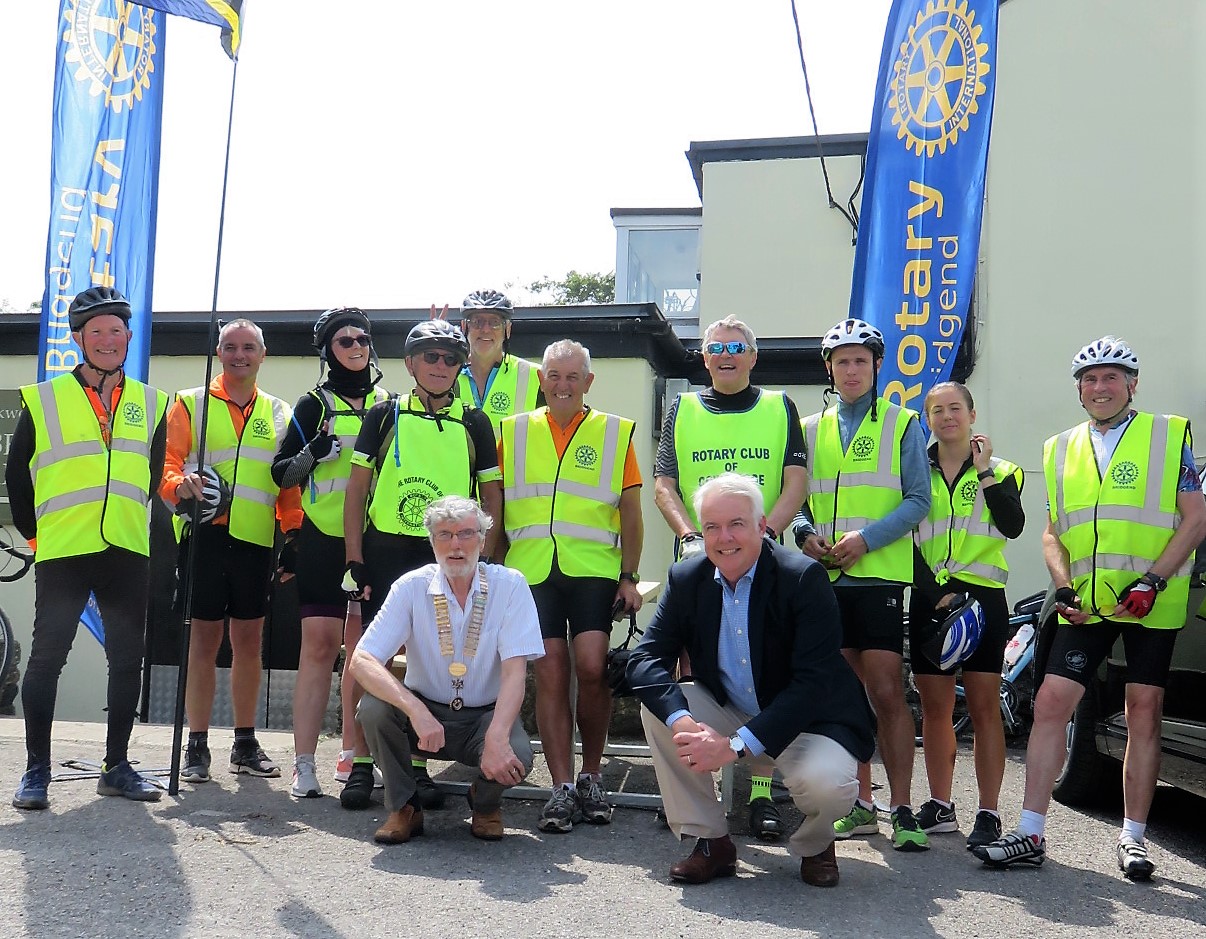 The riders were greeted by Rotarian Carwyn Jones, former First Minister of Wales, The Rotary Bridgend President William and a large group of followers at The Mackworth Arms in Laleston, where landlord Ricky was good enough to put on a buffet for all involved.
Rotary Bridgend would like to thank all those who took part, riders, supporters and sponsors. The projects are assisting one of the aims of Rotary Foundation.