On a dry sunny start to the day ten ramblers headed off from the Mackworth Arms in Laleston, past St Davids Church to join a section of the Bridgend Circular Walk to Gypsy Lane and on to Llangewydd Road. From there we went through pleasant meadows, grass fields(avoiding the cows) & woodland onto the lane to Court Coleman Manor Hotel.
Just opposite the Hotel entrance, leaving the road, we headed west over a stile onto an over grown path which led us to a strange gate/stile with the wall leaning one way and the gate leaning the other!!. The gate was not secured in the ground and with its base cross bar a couple of feet in the air, it required a climb up to negotiate and then a step forward to clamber over the original piped stile!! Luckily we were all successful!!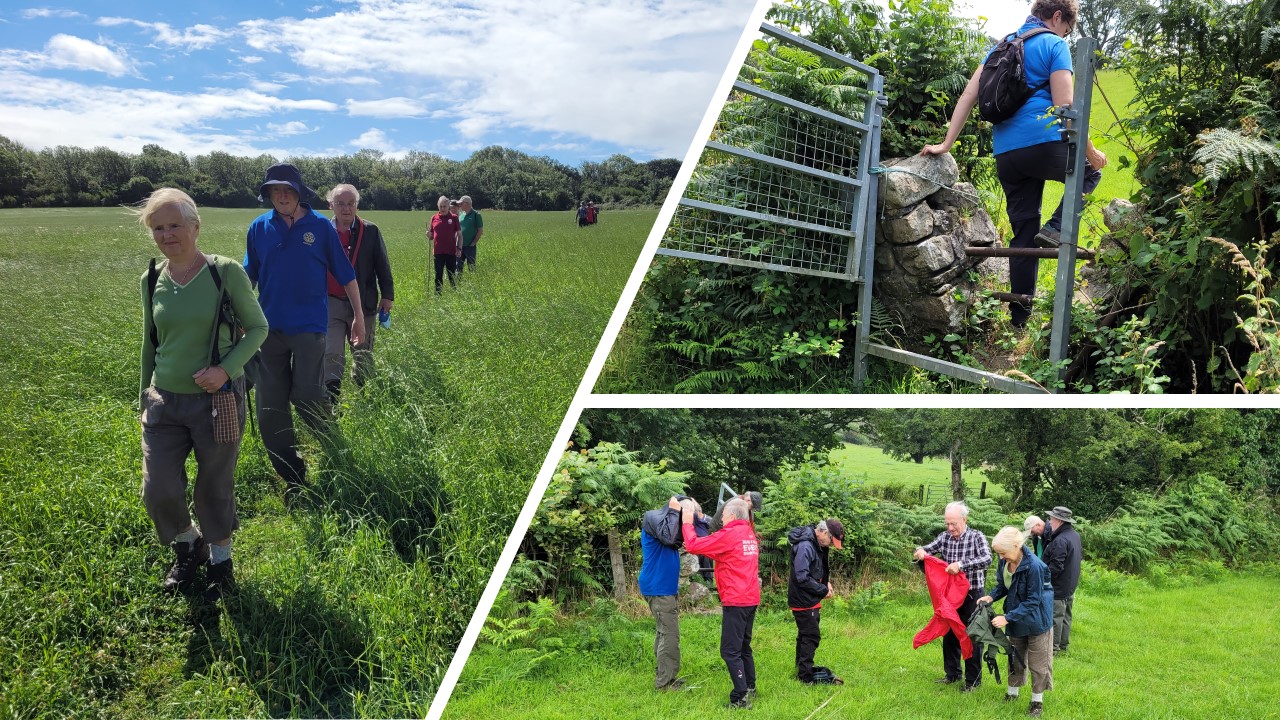 A sudden downpour at this point encouraged us all to don hats and coats.
Joining the single track road at Pantrosla House, going south back to Laleston, we passed the remains of Llangewydd Grange, Llangewydd Farm. We also passed nearby a renovated stone animal pen (used in the past to store stray livestock) and Caer Hen Eglwys stones, the only remains of an ancient church and village.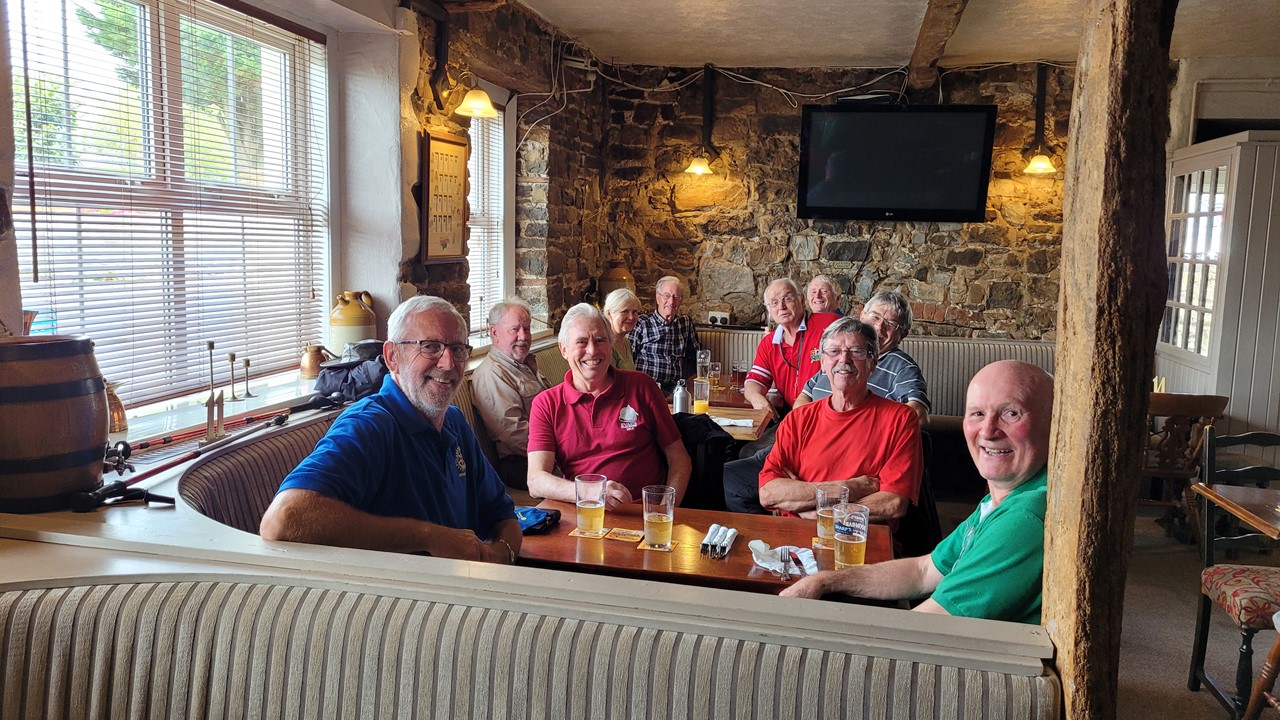 On arriving back at Laleston we enjoyed the hospitality of the Mackworth Arms with a welcome meal and liquid refreshment.