As part of marking World Polio day President John spoke on the trip he and Judy made to India as part of a group of Rotary volunteers to take part in the Polio Immunization Program.
John first spoke of how Rotary in 1985 pledged to eradicate Polio which at the time was endemic in 125 countries. Rotary are working with the Bill Gates foundation, WHO, UNICEF and health authorities in different countries. At present there are only 2 countries in the work which has reported Polio, Afghanistan and Pakistan.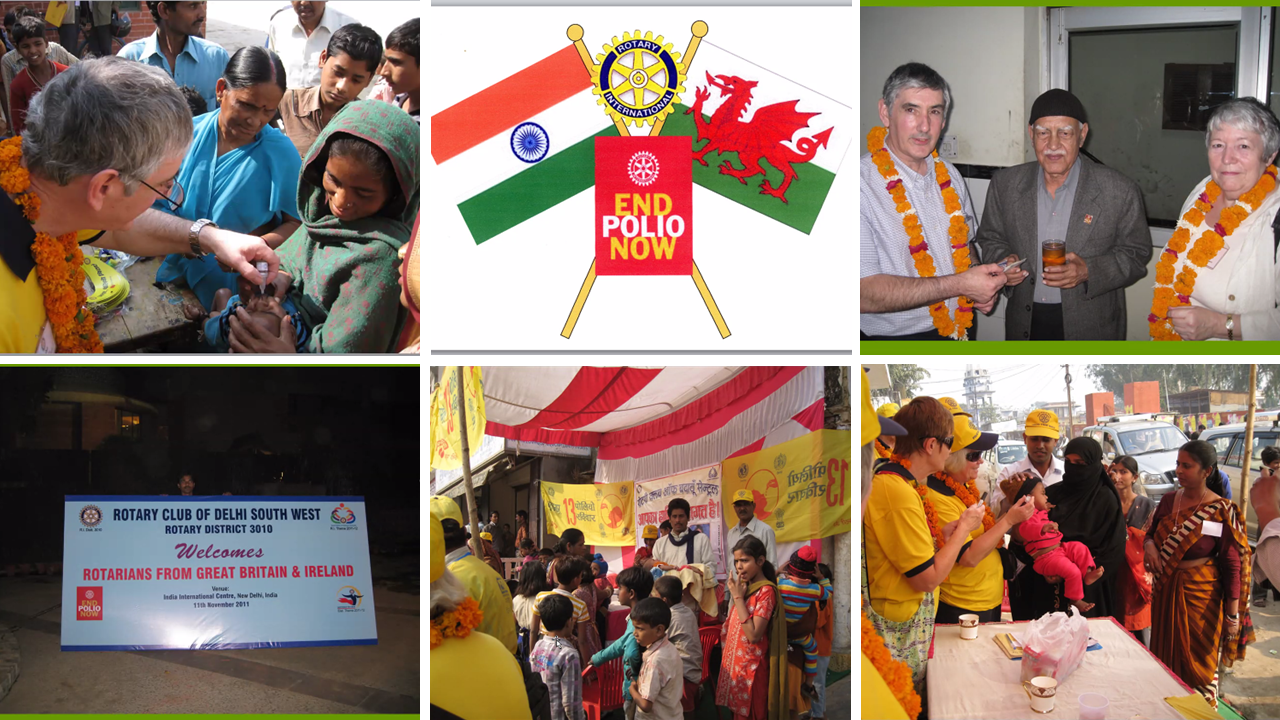 John spoke on the day of immunization, firstly talking about the City of Bedaun and moving on to agricultural plain were they visited the village of Angthara, with a population of 4,000 with 608 children under 15. Firstly visiting the school to meet the head and local health workers. The school has 4 staff and 369 children. After immunizing the children at the school, they then moved on to different parts of village meeting lots of excited children adults and crowds of excited children who perhaps had not met many Europeans before, ending the day at the local Hindu temple.
The next day was mop up day visiting the village of Manakpur with a population of 4,500, with 1,300 Children under16, of these 700 were under 5. They visited houses immunizing the children in their house and then moving on to the local school were they were greeted and entertained by the local Children,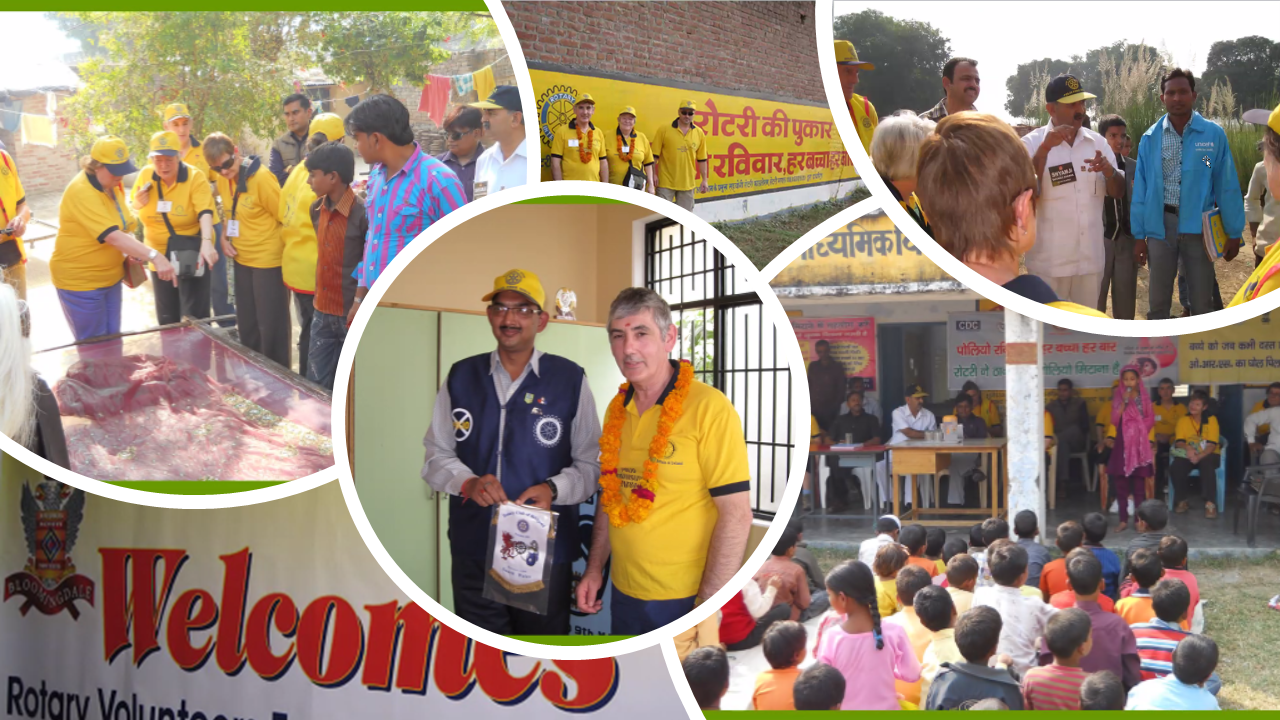 John spoke of the work of local Rotarians at the Bareilly limb center and were showed how they approach things very successfully with a low tech approach; prosthetic limbs being made from offcuts of plastic drainpipe; heat molded and coloured to match existing limbs. Local orthopedic specialists give their time for free every Friday to help local people.
They also visited the Rotary eye clinic at Bisauli (Bedaun) giving free treatment to local communities with local eye consultants also giving their time free on a Friday.
Rotary is also working with the communities there supplying new water pumps to provide clean water, and installing toilets to improve sanitation, showing how Rotary is working across the world to improve people's lives.