COVID Safe Drive Thru Santa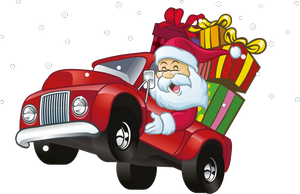 Haddenham Rotary's 'Drive Thru Santa' 2021
Santa gives a warm welcome at Haddenham Rotary's 'Drive Thru Santa' 2021
Even better than last year!
Haddenham Youth and Community Centre, Woodways, HP17 8DS

This event is generously supported by Ivor Miles Limited, Haddenham
You can PRE BOOK here or PAY ON ENTRY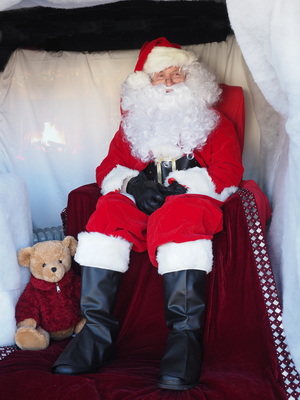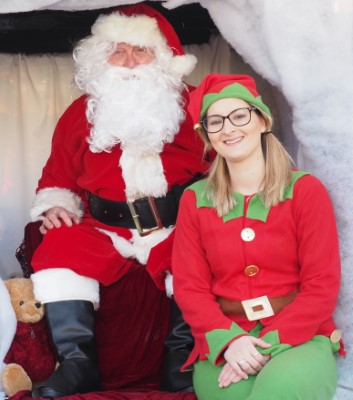 Photos: Chris Behan and photoninja
"Wow! Can't thank Haddenham Rotary enough for pulling this out of the bag"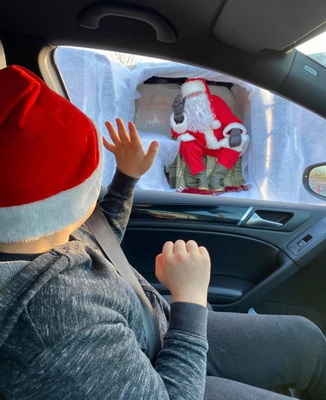 "Corona virus has created so many negatives, but visiting a 'Drive Through Father Christmas' was a fantastic highlight for our daughter, and our son loved it"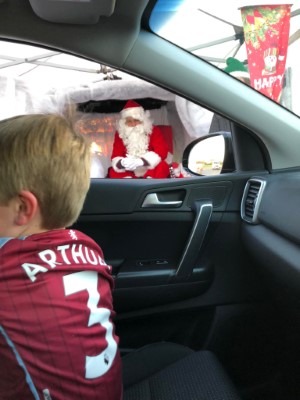 These messages from our happy visitors, typical of the messages of support we have received:

"Finally got our Christmas on! Rotary Haddenham & District Santa was super"
"Definitely worth going to see him for a big chat !"
"Super presents as well"
"I wanted to extend my sincere thanks to the Santa and [Rotary] team in Haddenham
My family is having to isolate at the moment so Santa kindly video called our children and had a wonderful conversation with them as we could not attend our slot in person
Thank you for adapting to the situation and for giving them that experience despite our circumstances
It meant a lot to us as a family"
DATES
Saturday and Sunday 27 and 28 November
Saturday and Sunday 4 and 5 December
Saturday and Sunday 11 and 12 December
TIMES
10-30 to 12.30 and 2 to 4pm each Saturday and Sunday
More about this exciting event and Book Your Tickets Here
OR PAY ON ENTRY

Proceeds will help us support:
Aylesbury Homeless Action Group
Aylesbury Youth Action
Haddenham Junior School Forest project
And other deserving causes supported by Rotary
Become a Rotary Volunteer


Help us help others
Click HERE for more details