On the last ramble, we went East; this month, we headed West to the Vale of Neath. A ramble just over 4 miles with the weather calm but fresh.
The ramble started just outside Resolven, taking us along the now silted up but beautiful section of the Neath canal. Crossing over the River Neath, we headed up through a narrow gorge to Melin Cwrt Waterfalls (approx 80ft high). After viewing from the base, a steady climb took us to the waterfall top where you could get a better perspective of its height and the force of water going over the rock face.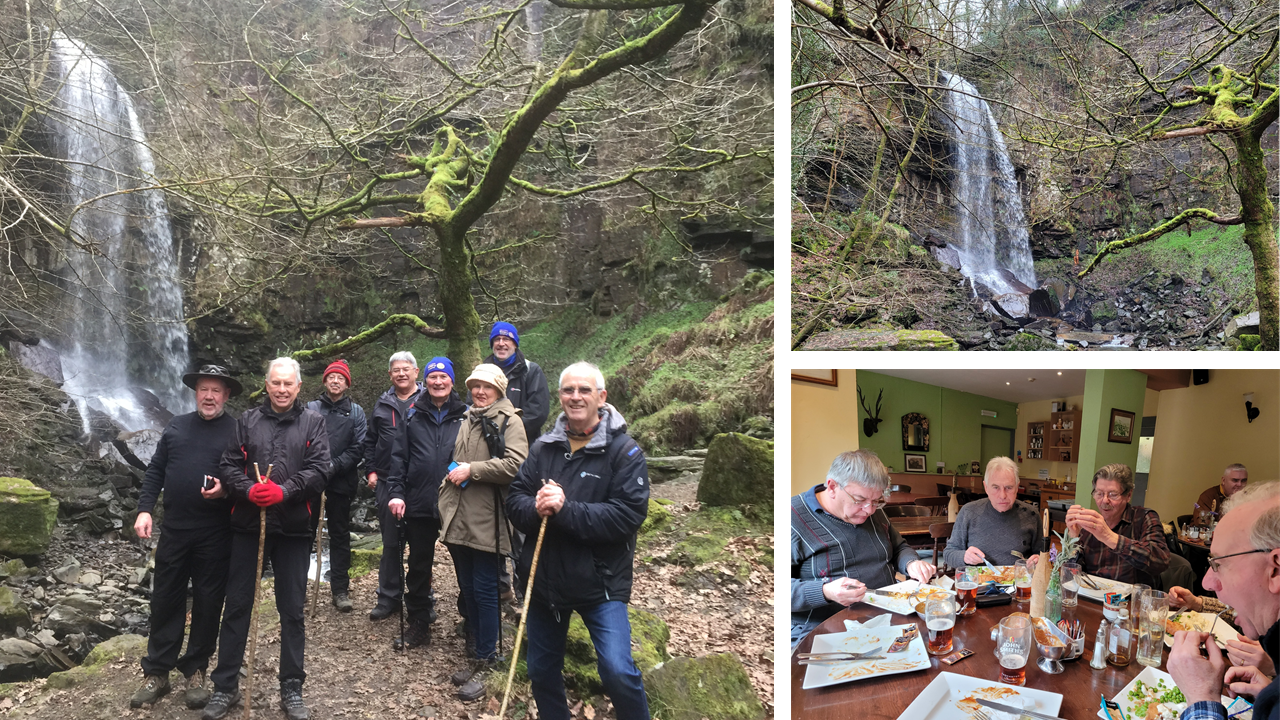 Moving on and passing the Merlin Cwrt Chapel (dated 1799) we headed a little higher for good views over the the Neath Valley, from here it was down hill cross fields and streams on our way back into Resolven.
A meal and refreshments followed at the Colliers Arms in Pontrhydyfen, which finished a very enjoyable outing.