President Douglas (back right) is pictured (courtesy of the Galloway News) with Joanne Harris, teacher, Simon Pain and Gordon Webster, Community Council President and Secretary respectively, and four of the pupils with the weather-proofed posters and metal stands.
Dalbeattie Rotary Club donated £500 towards the production costs of six "Anti-Litter Campaign" posters designed by pupils of Colvend Primary School in response to a competition launched by Colvend and Southwick Community Council to combat litter issues on local beaches and roads.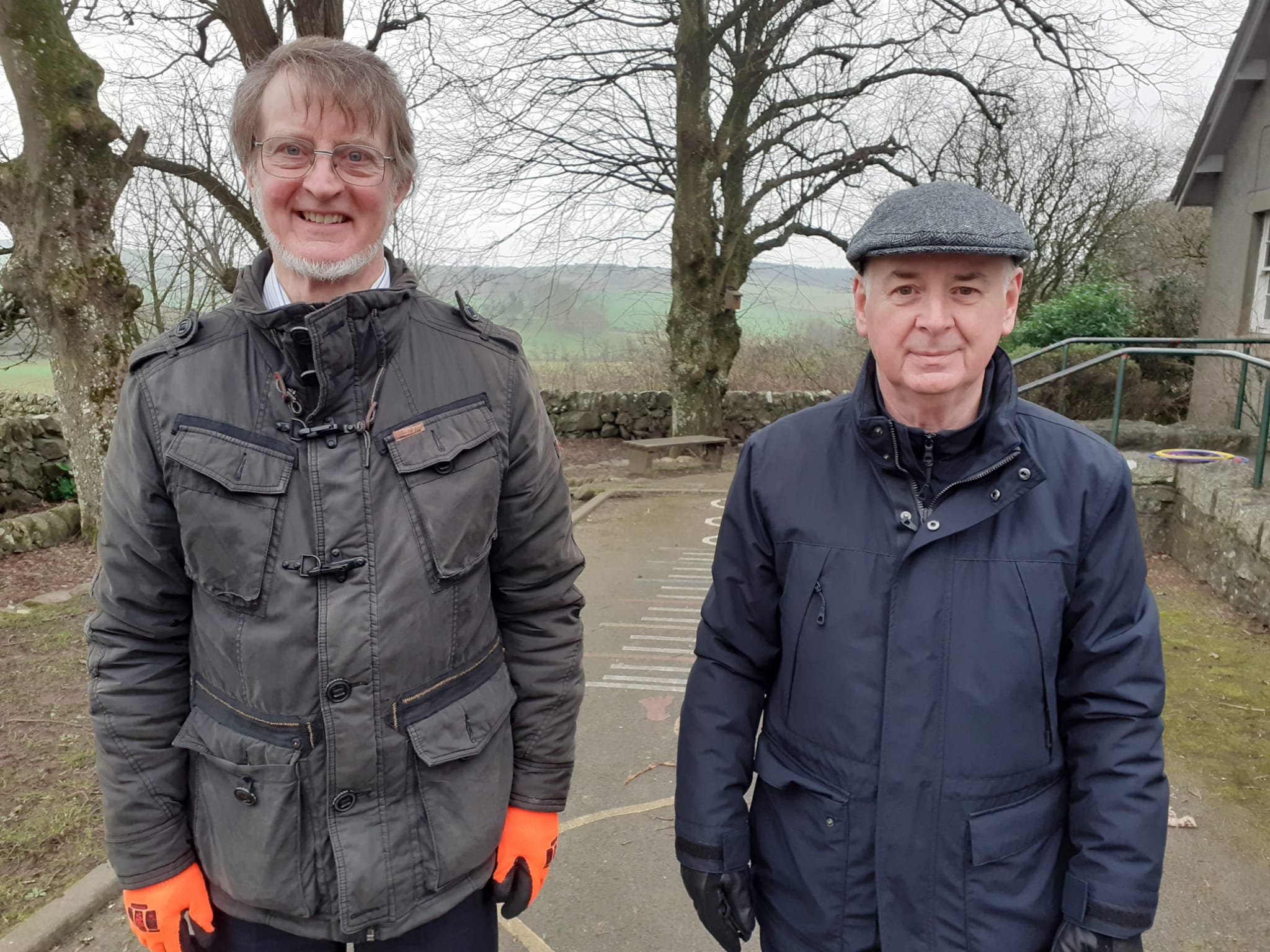 Simon Pain, Chair and Gordon Webster, Secretary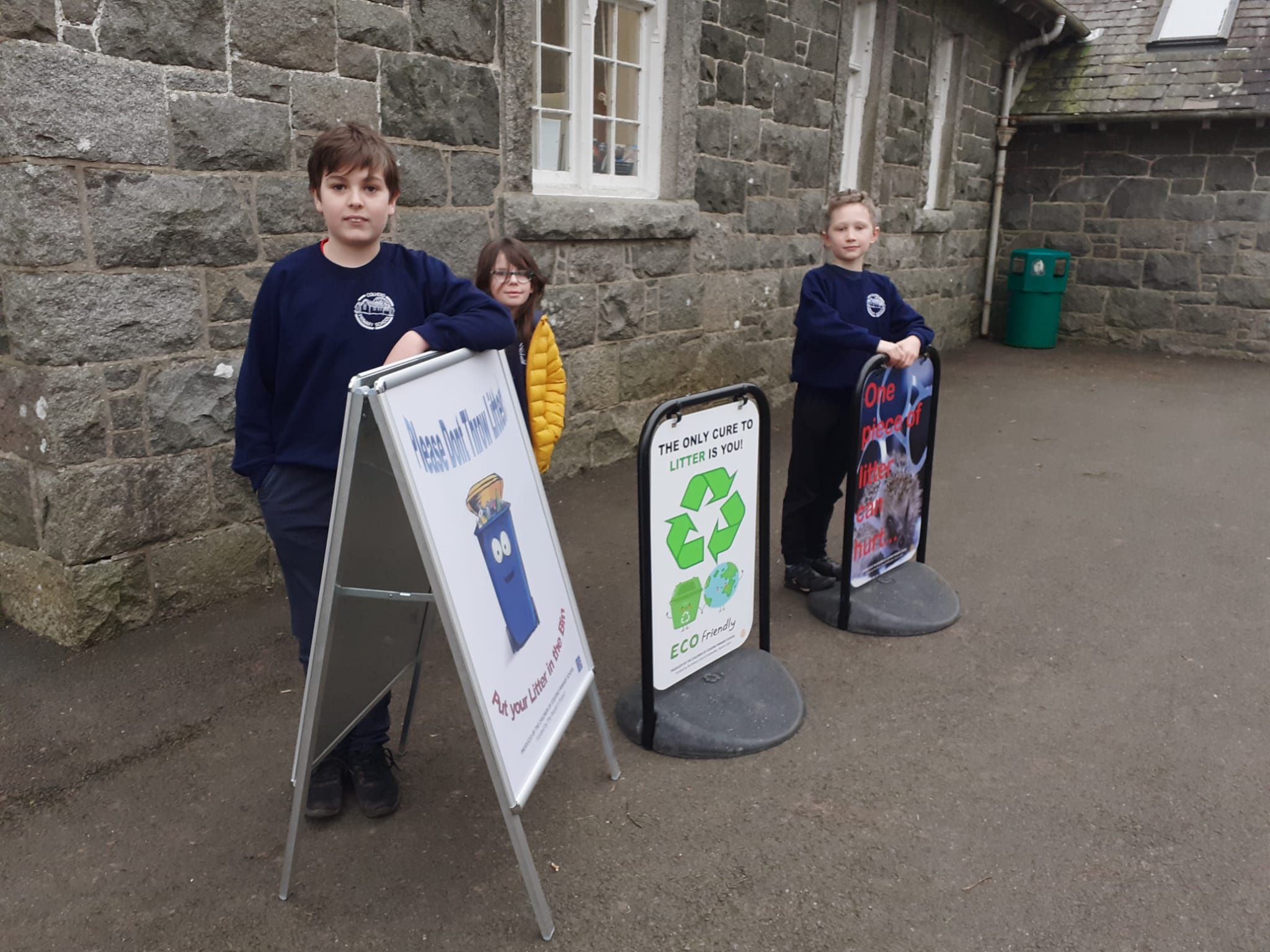 The posters will be displayed and circulated around various local locations including Colvend, Kippford, Kirkbean, Rockcliffe and Southwick. Pupils have already taken part in organised litter collecting and a seventh poster was separately sponsored by the People's Project.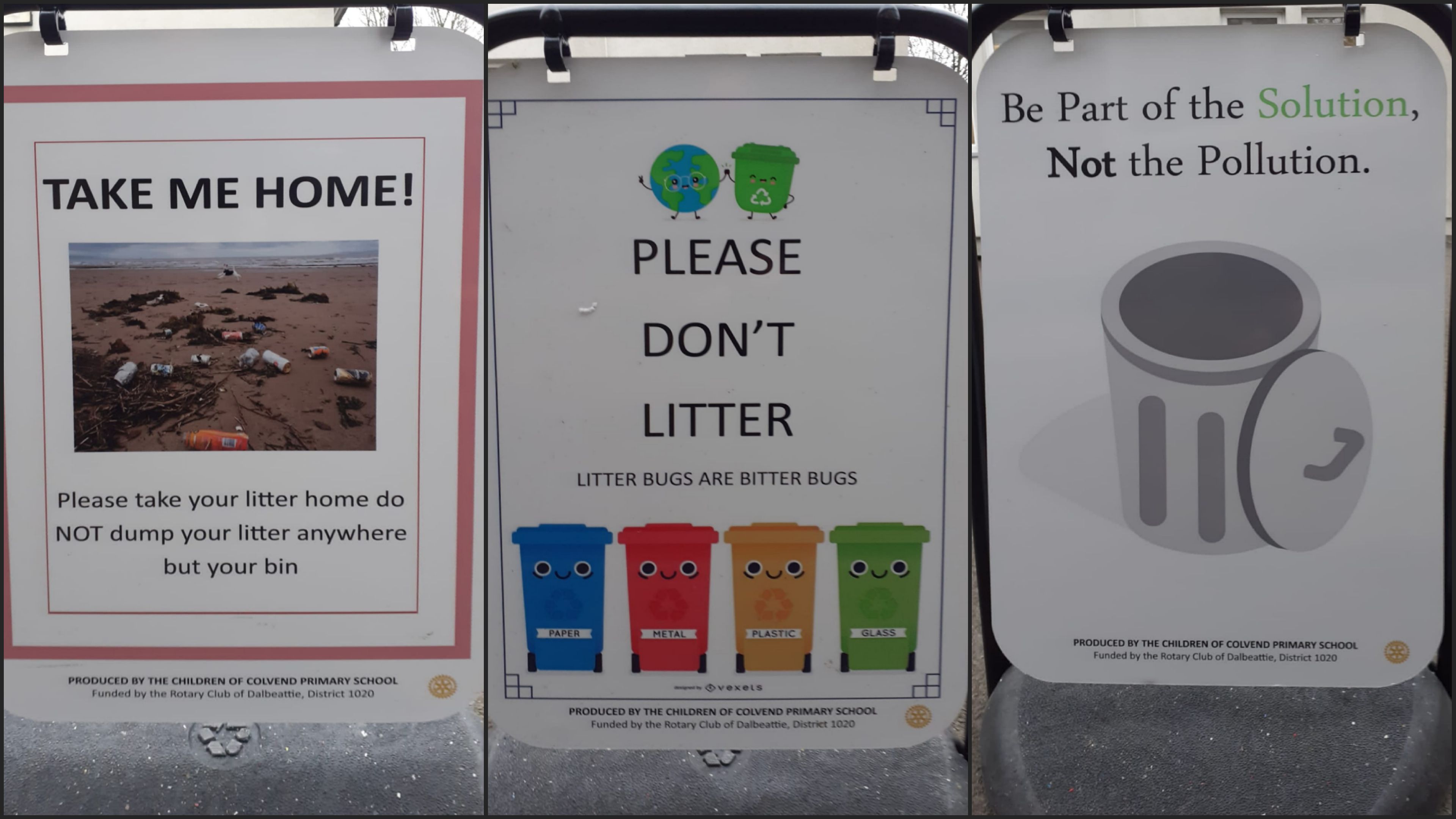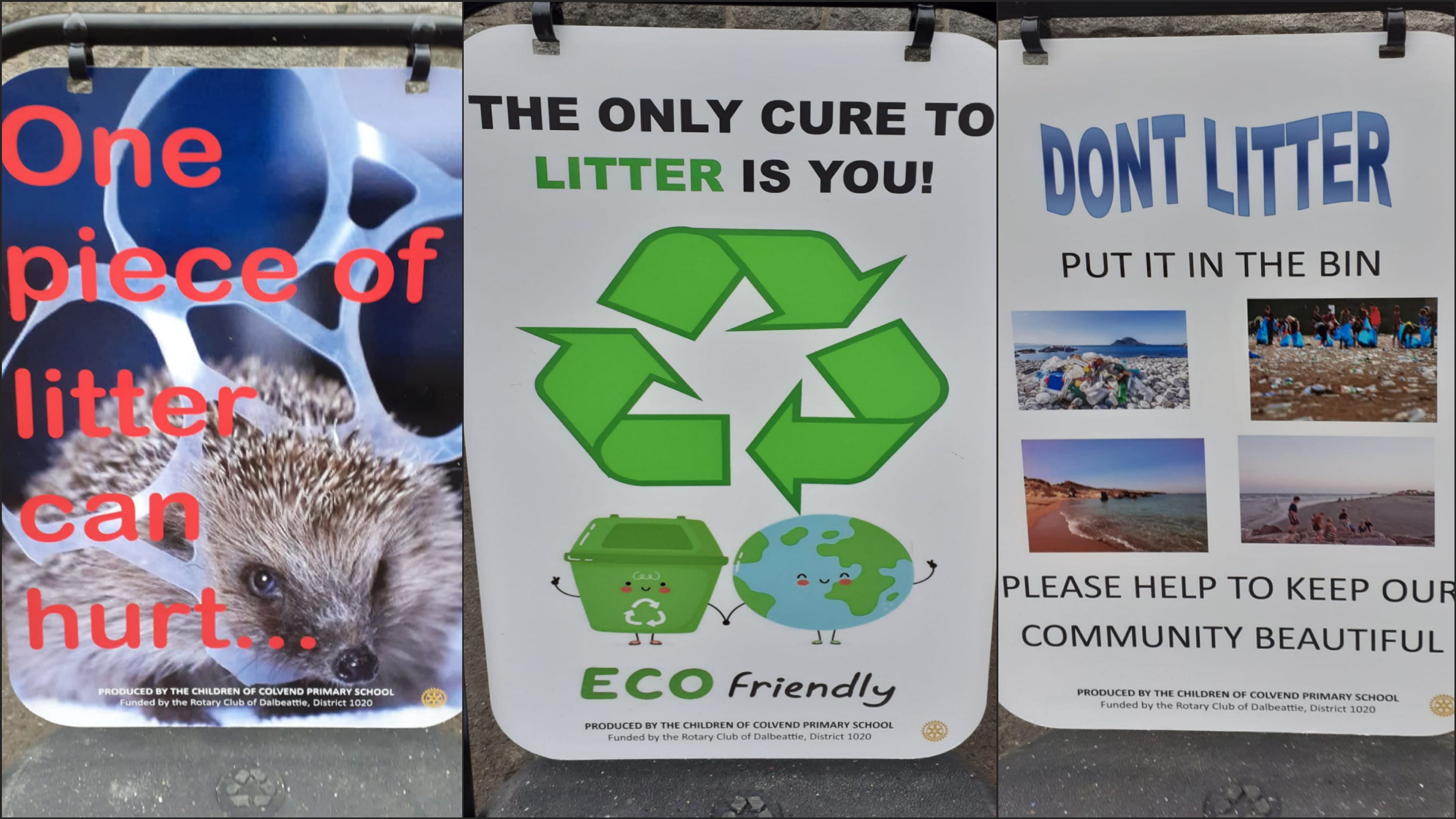 The six Posters sponsored by Dalbeattie Rotary Club