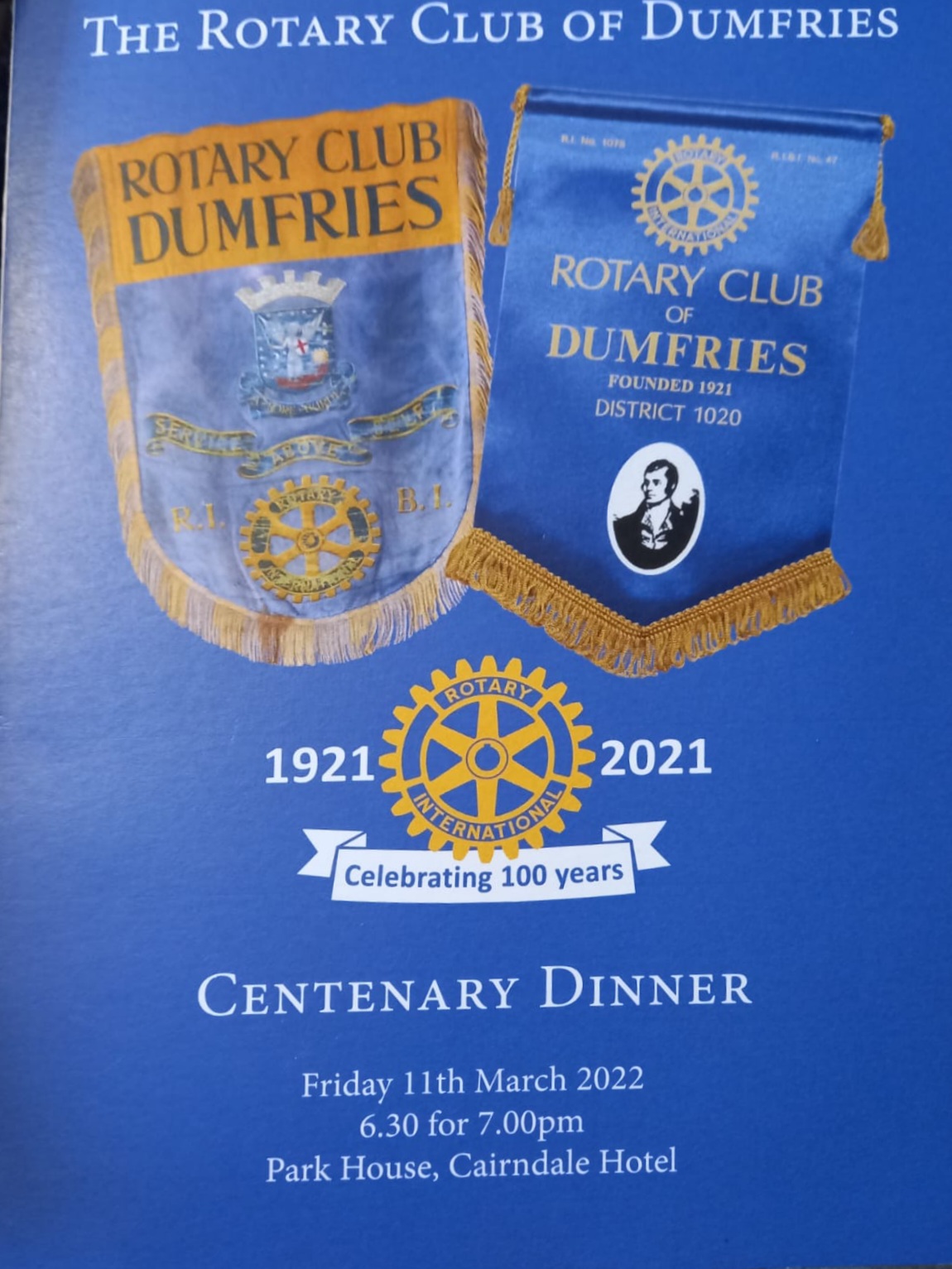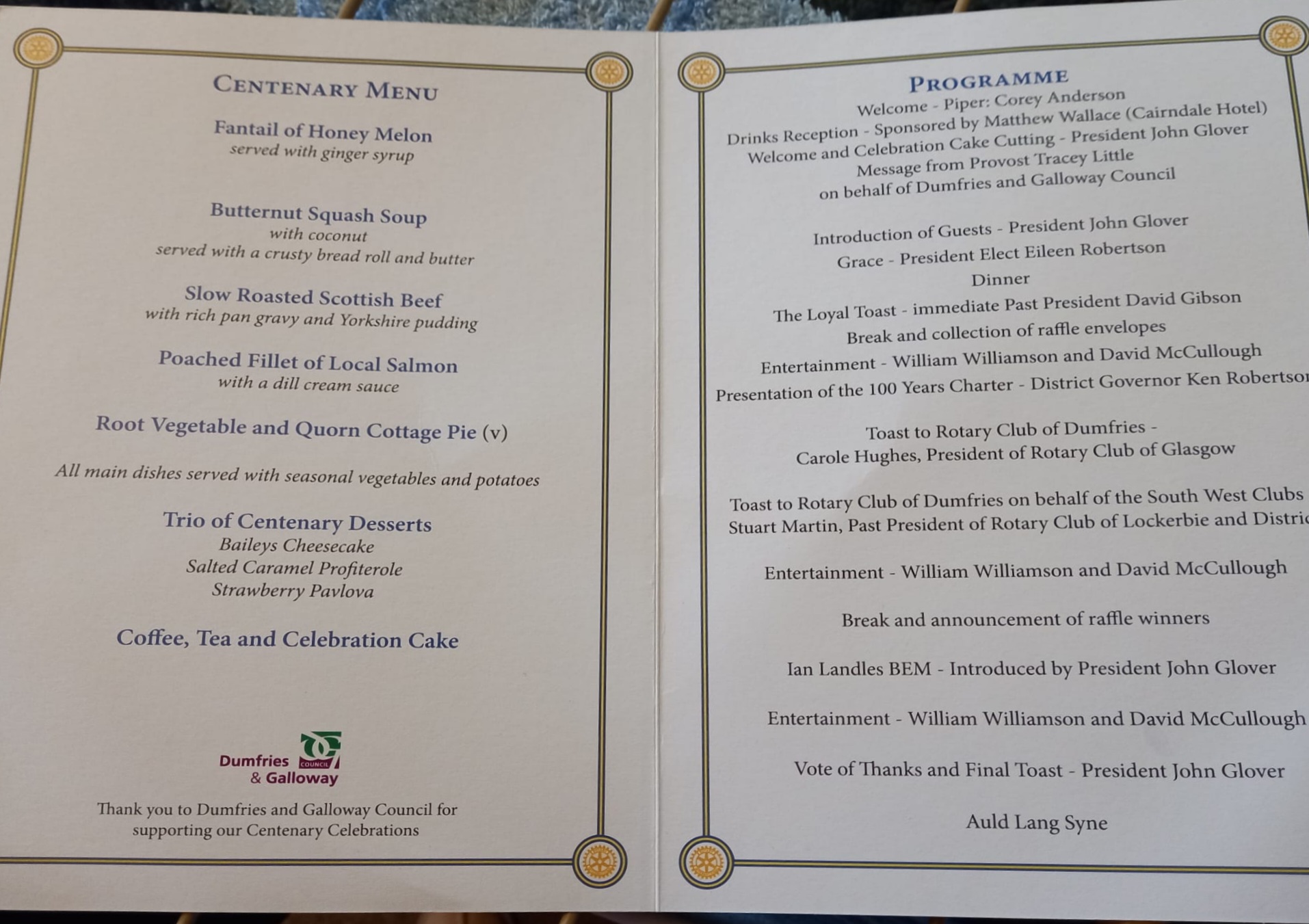 Six couples from Dalbeattie Club were present on the evening of Friday 11 March 2022 on the occasion of the Centenary Celebration Dinner of our "Mother" Rotary Club of Dumfries.
Seated at Table Eight were current Dalbeattie Rotary President Douglas Irving (2021/2022) and Hilary, Past President Robert Kennedy (2018-2019) and Carolyn, Past President David Butler (2019/2020) and Caroline and future President (surely) Stephen Howie and Alex.
Seated at Table 10 hosted by his brother John Henderson of Dumfries Rotary Club, were Dalbeattie Past President David Henderson (2009/2010) and Frances and Past President Hamish Biggar (2011/2012) and Sue.
The company enjoyed an excellent repast served by the staff of Cairndale Hotel where Dumfries Rotarians meet weekly.
Speakers introduced by the current President of Dumfries Rotary Club, John Glover, included Carole Hughes, President of Rotary Club of Glasgow, Dumfries Rotary Club's "Mummy" Club, as Carole put it, and Ken Robertson, Rotary 1020 District Governor, who presented the Centenary Charter.
Friend of John Glover, Stuart Martin, an Ulsterman and Past President of Lockerbie & District Club proved himself to be an able and amusing raconteur.
Well known also to John Glover, William Landels BEM from Hawick thoroughly enthralled and bemused the company with quip, song and verse in a fast-moving hour-long address. William, in his opening remarks, said that his speech would be the last act of his "community service order." He was always at a loss to understand why the motto of Rotary was "Shellfish Above Self" but then he had never been to Rotaria!
William Williamson, accompanied on piano by David McCullough, provided much appreciated musical input.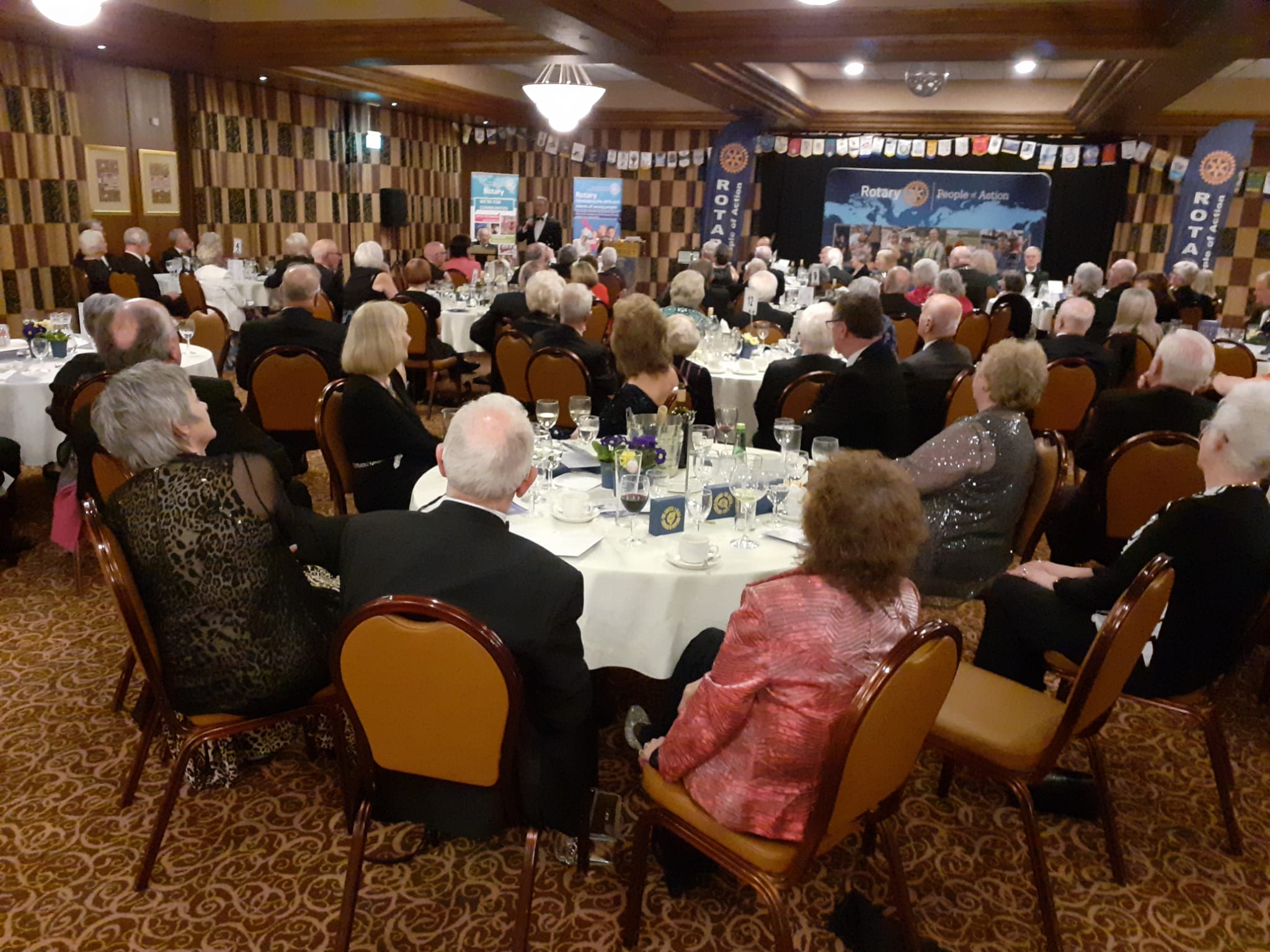 A company of over 120 in attendance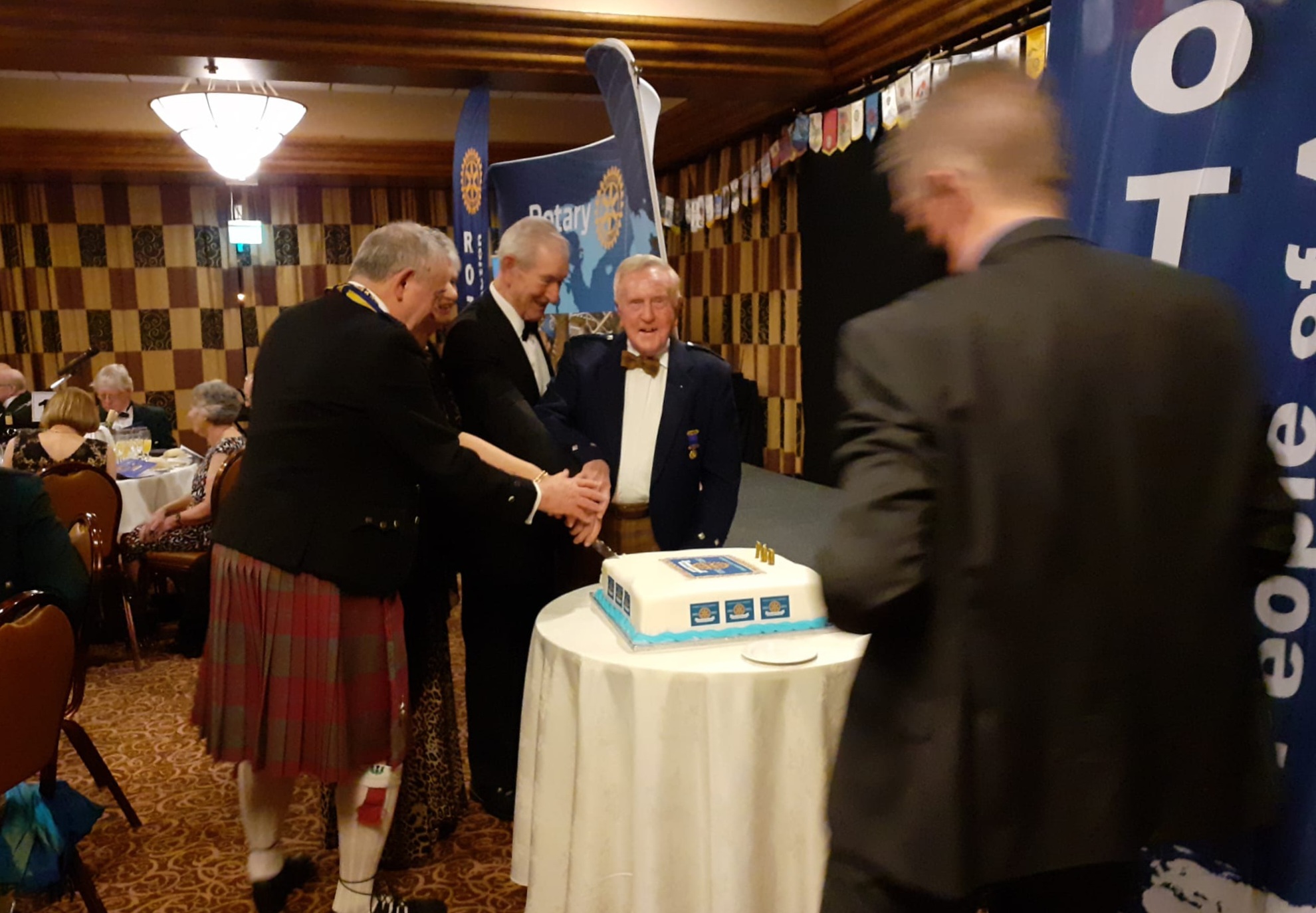 The Cutting of the Centenary Cake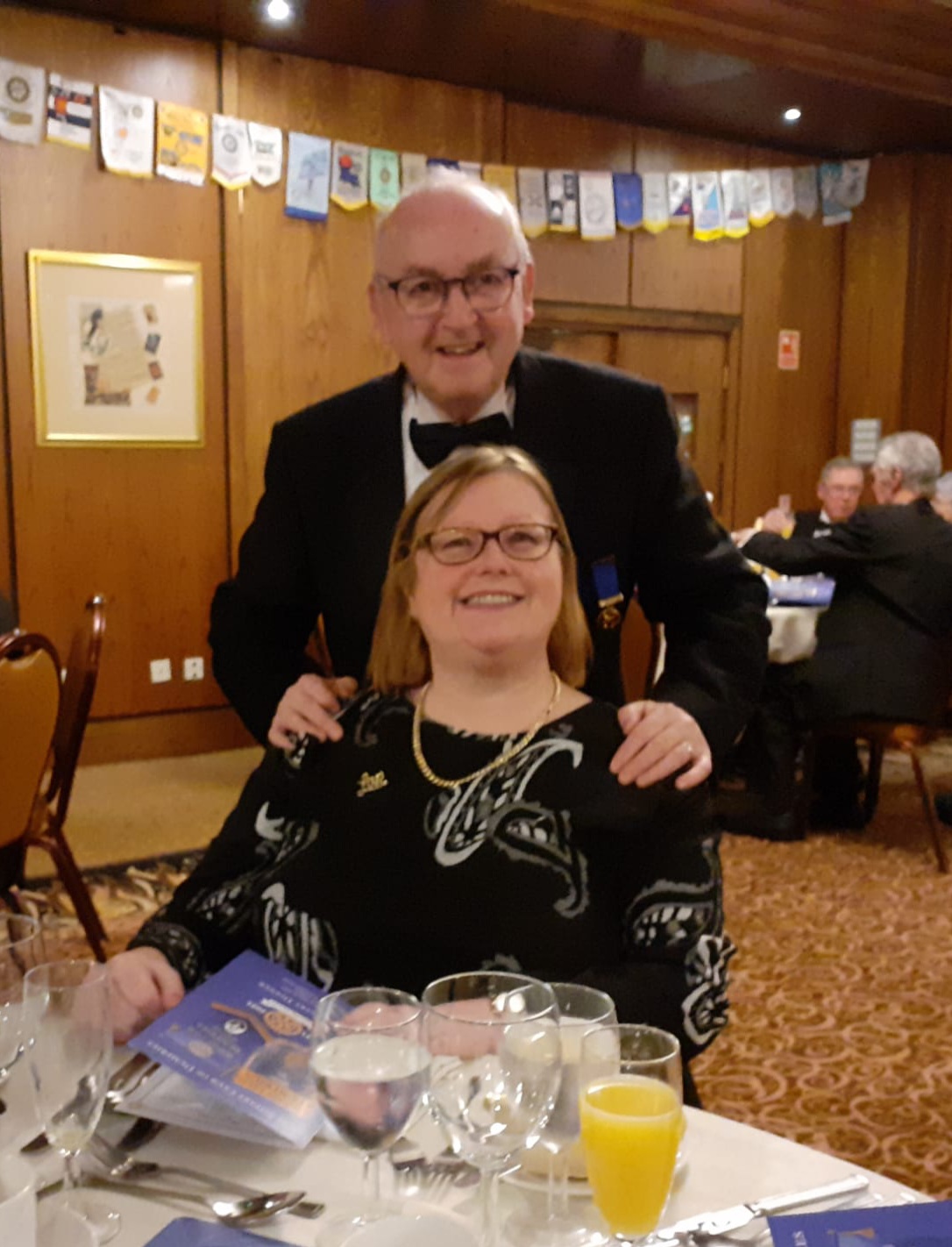 President Douglas Irving & Hilary Irving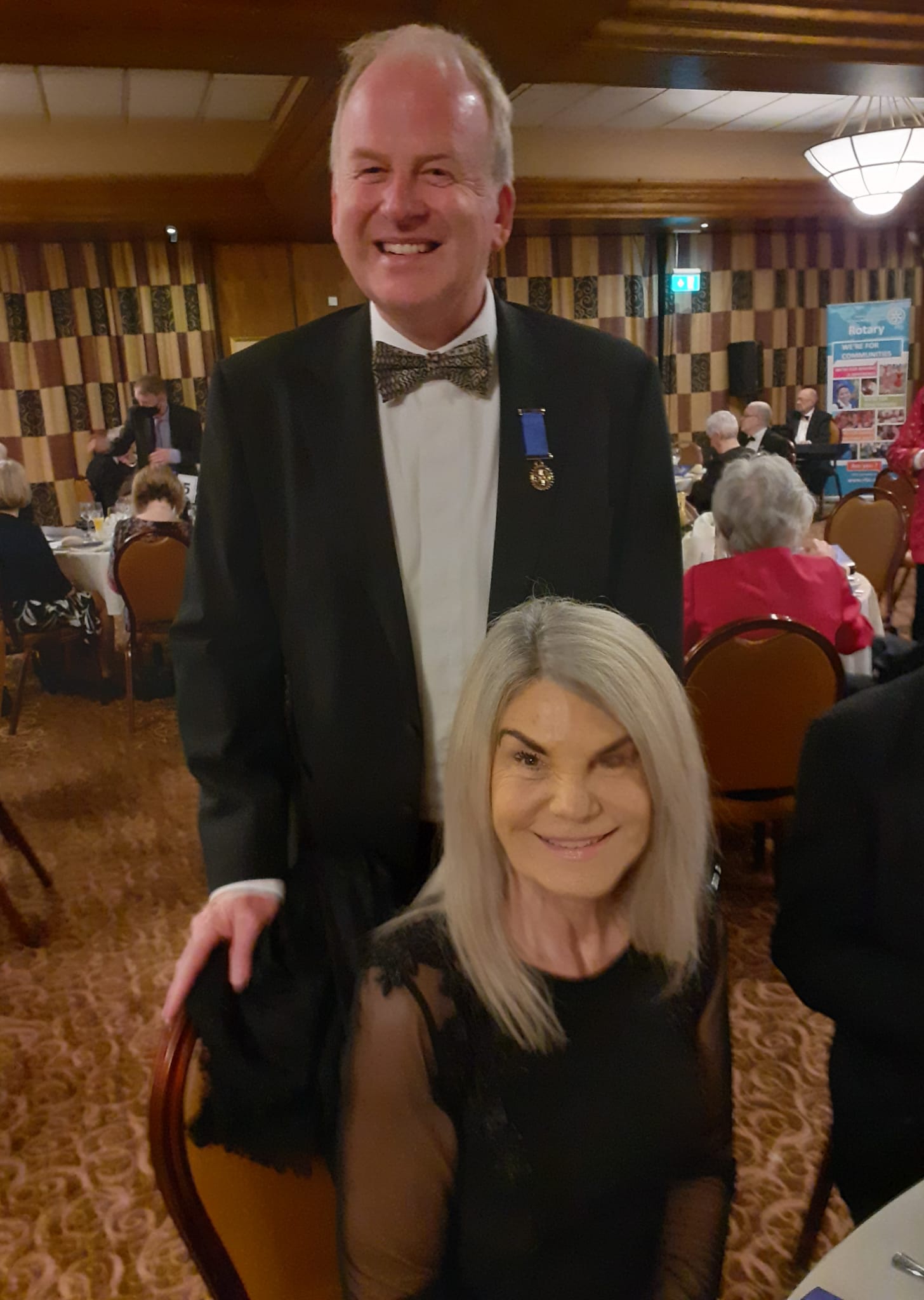 Past President Robert Kennedy & Carolyn Kennedy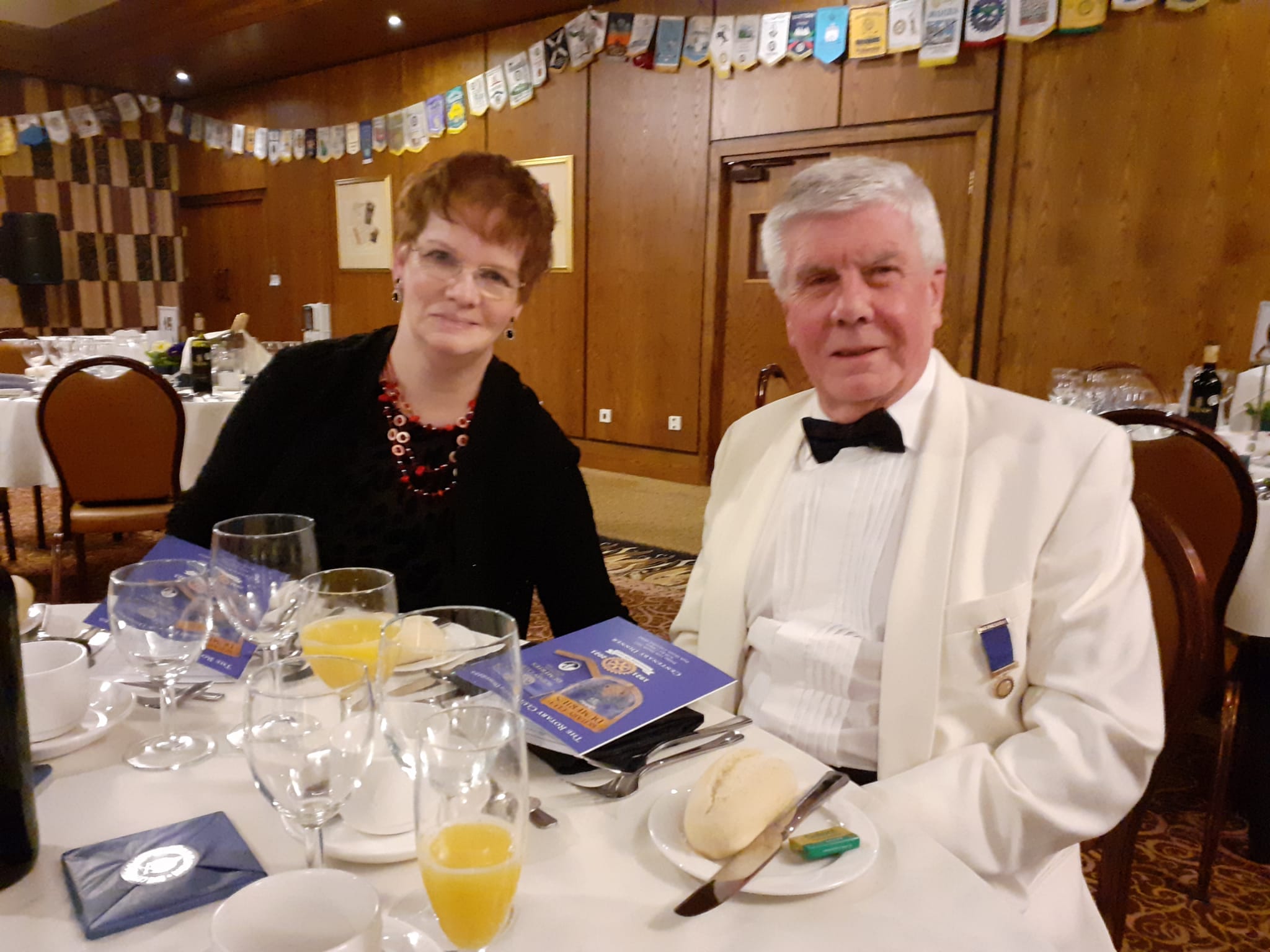 Past President David Butler & Caroline Robertson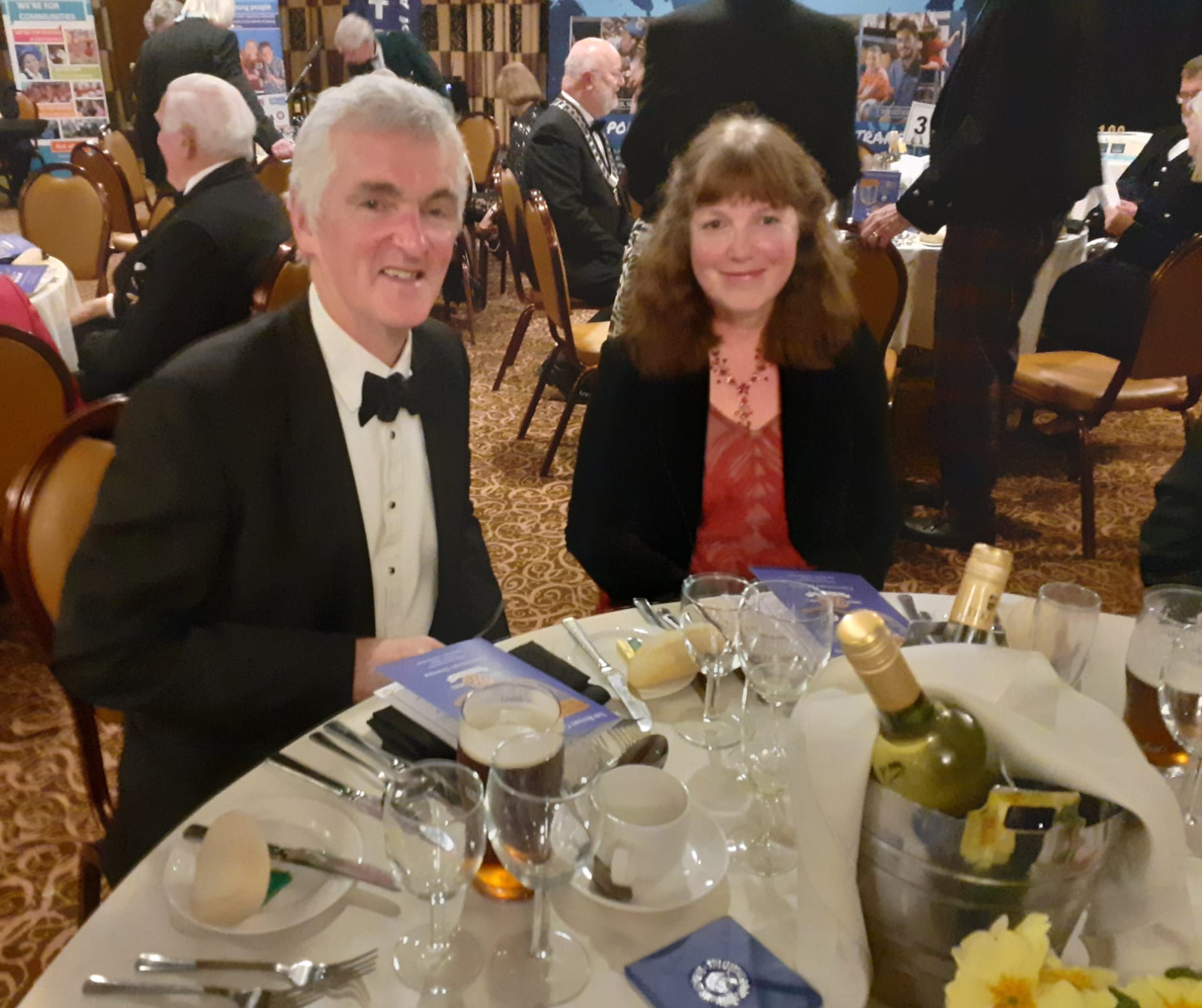 A Future President, Stephen Howie & Alex Howie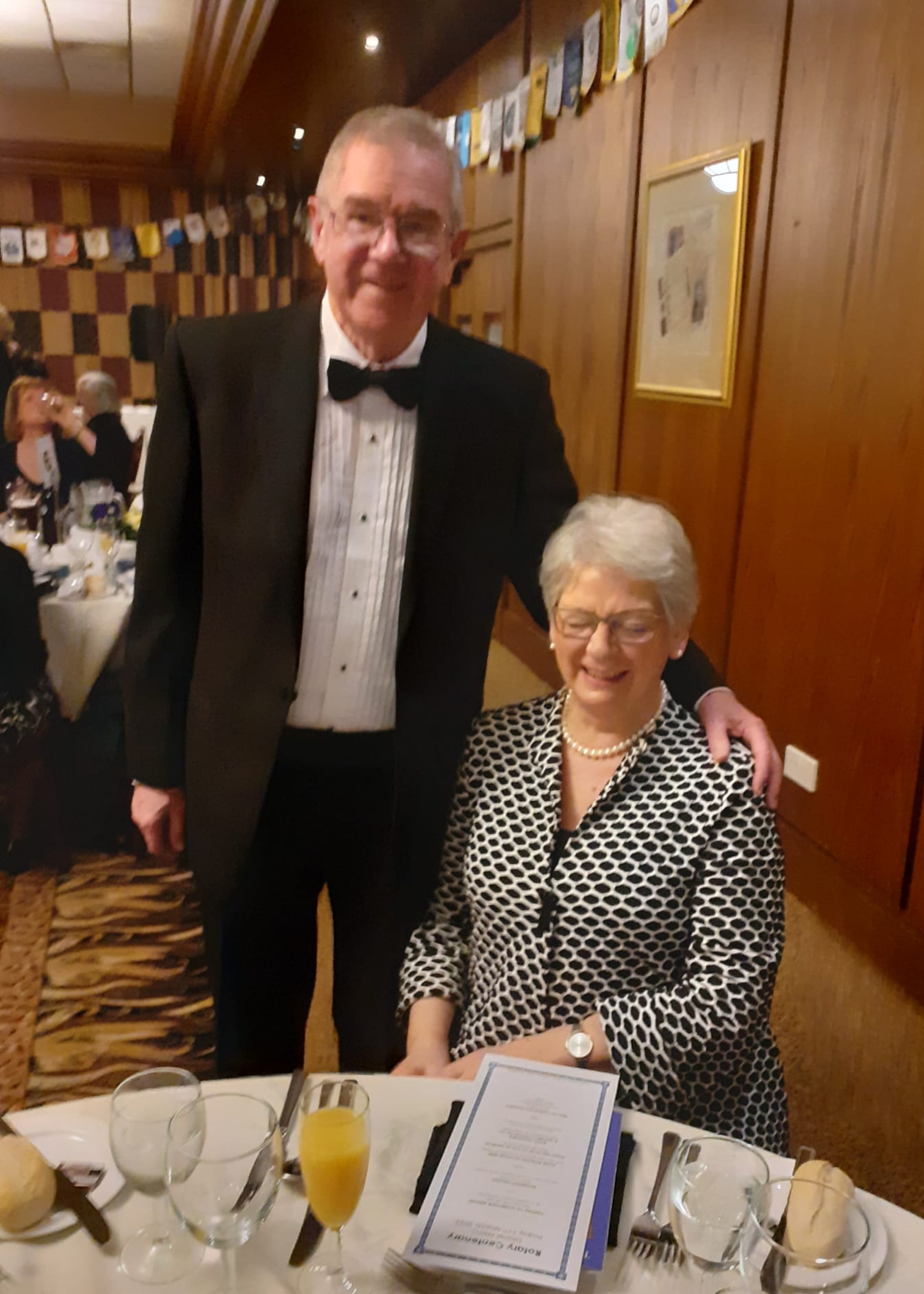 Past President David Henderson & Frances Henderson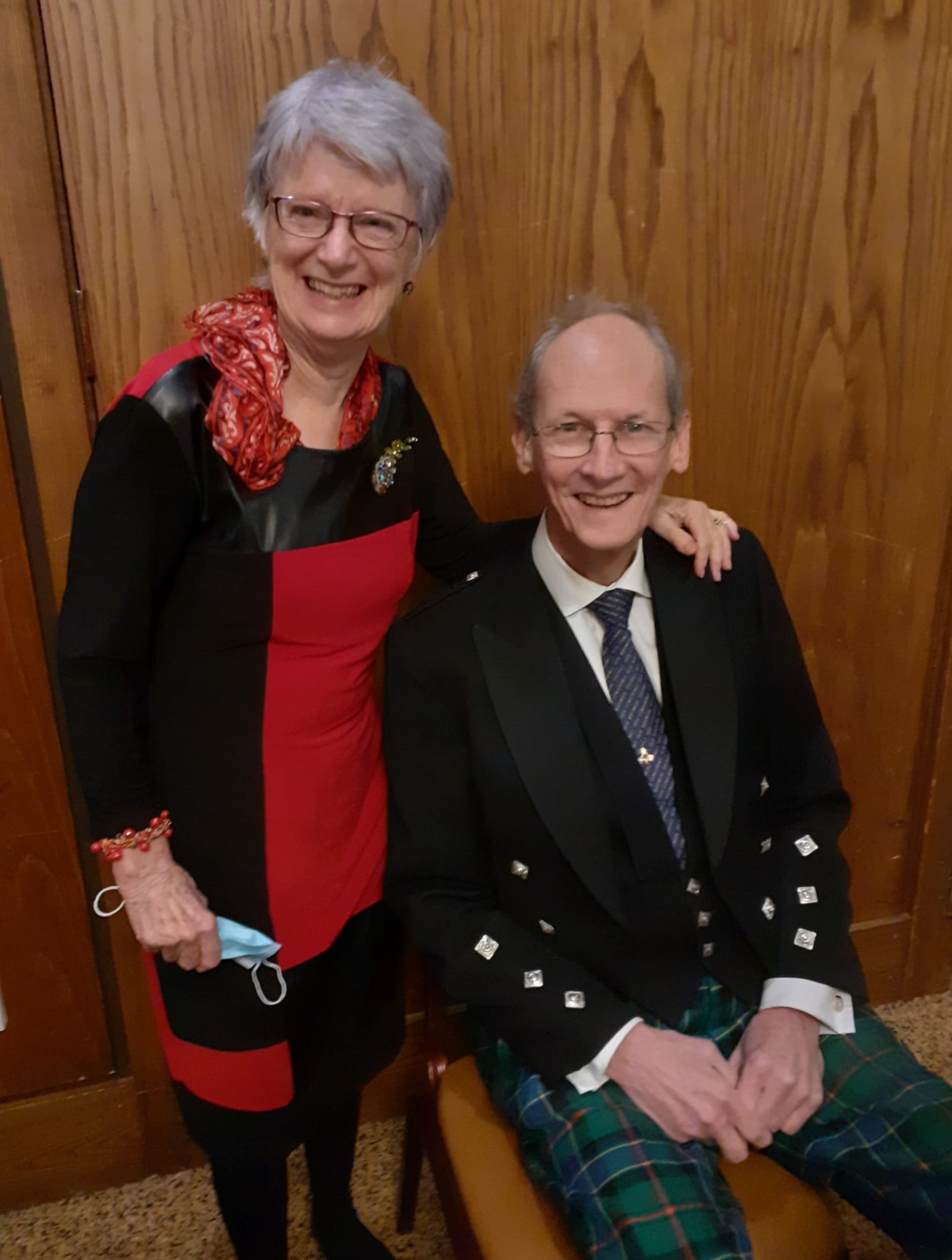 Past President Hamish Biggar and Sue Biggar