Ten of our members, assisted by three friends of the Club, wielded spades on the afternoon of Sunday afternoon, 27 March 2022, at Dalbeattie Learning Centre Campus, to plant 100 young trees to mark the Queen's Platinum Jubilee. The tree plantings can be seen on Dalbeattie's Western approaches and include Aspen, Crab Apple, Red Oak, Rowan, Sessile Oak and Wild Cherry, with larger specimen Beech, Scots Pine and other native trees finding their way into the mix. It's our hope that the 2022 plantings will grow tall for future generations to enjoy.
Ian Wilbur, our Community Team leader organised the Tree Plantings, seen here on the right of photo, with Ted Irving, our local tree expert and Charles Cloy, seen again engaged in planting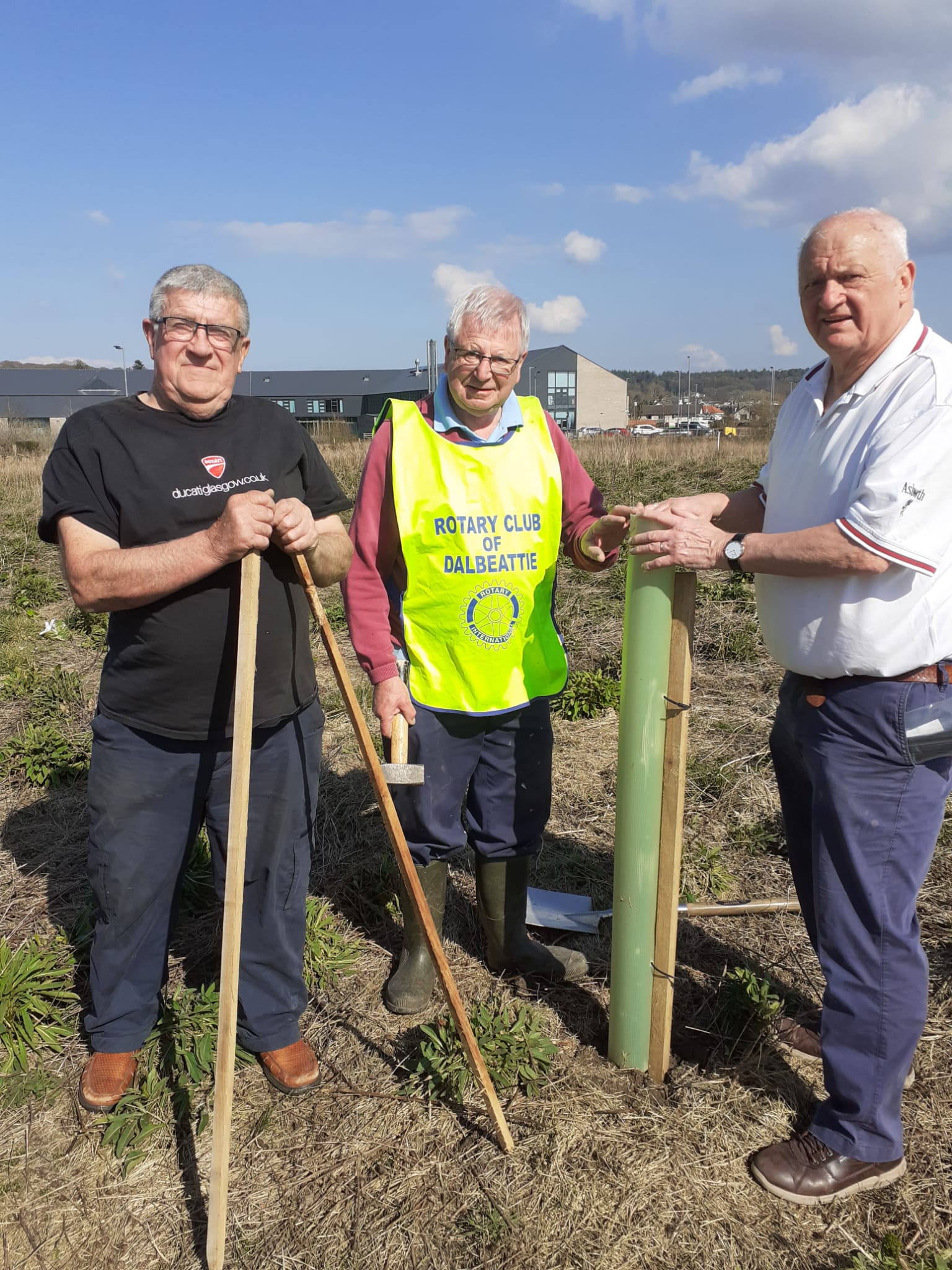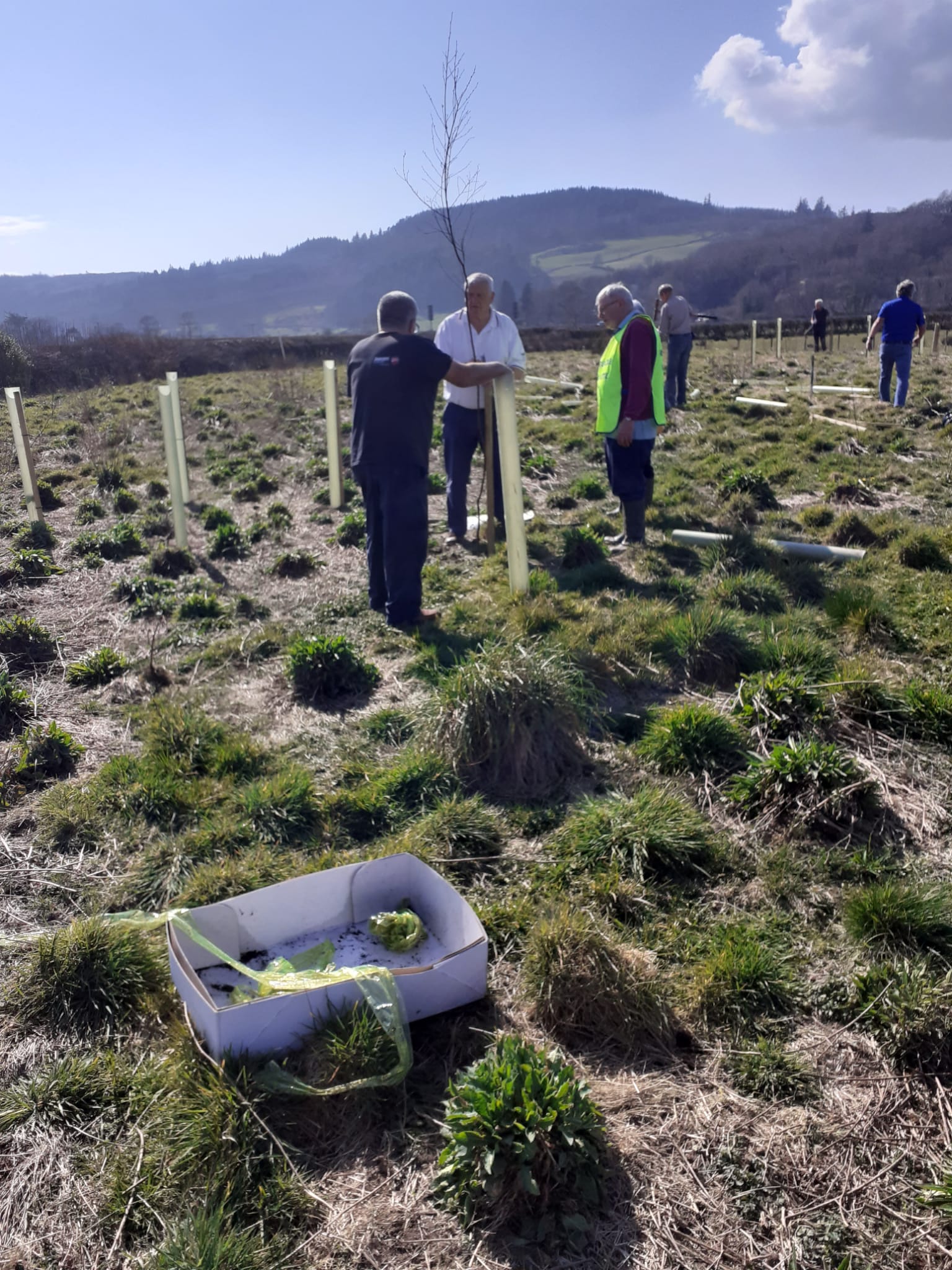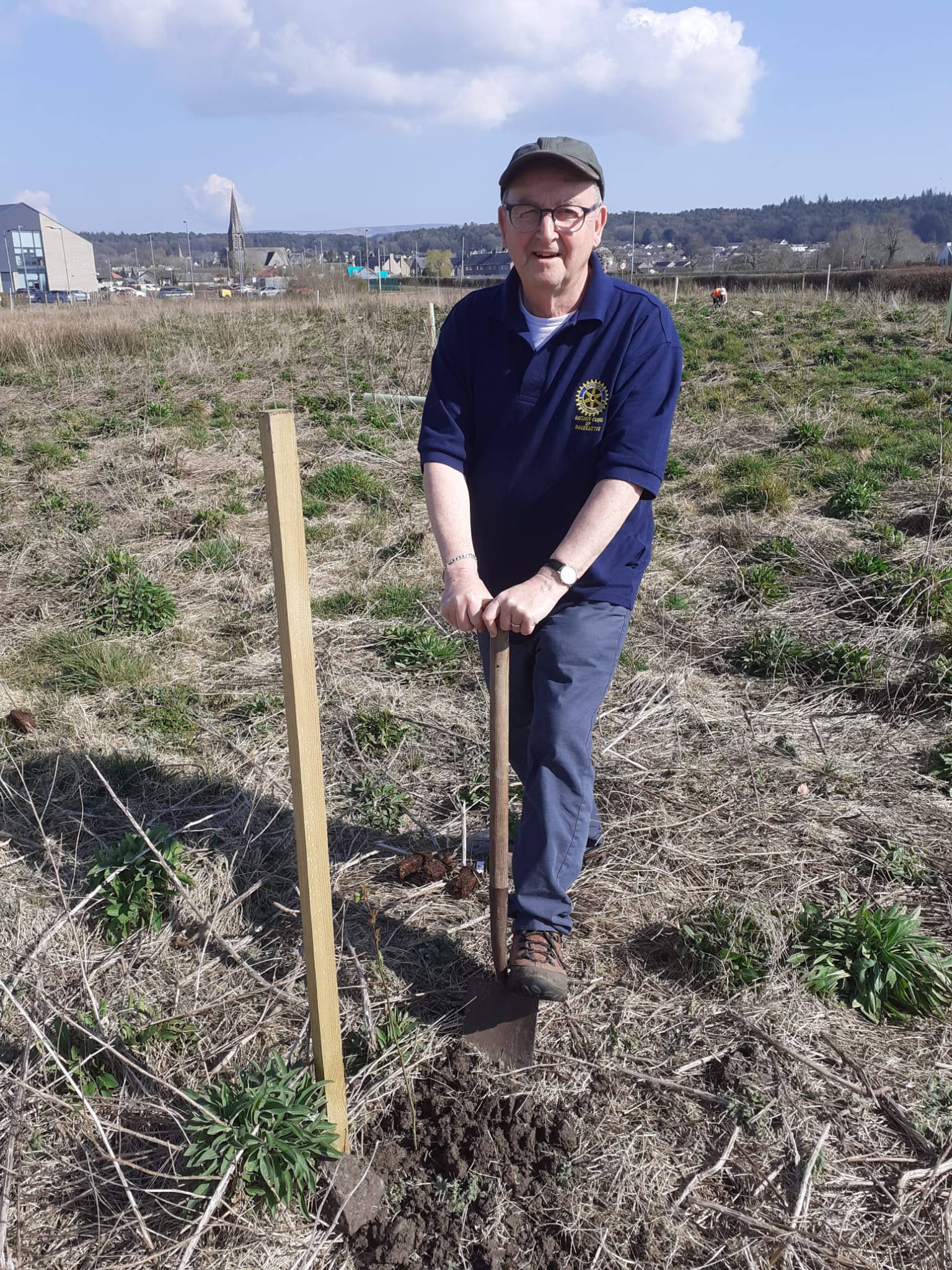 President Douglas Irving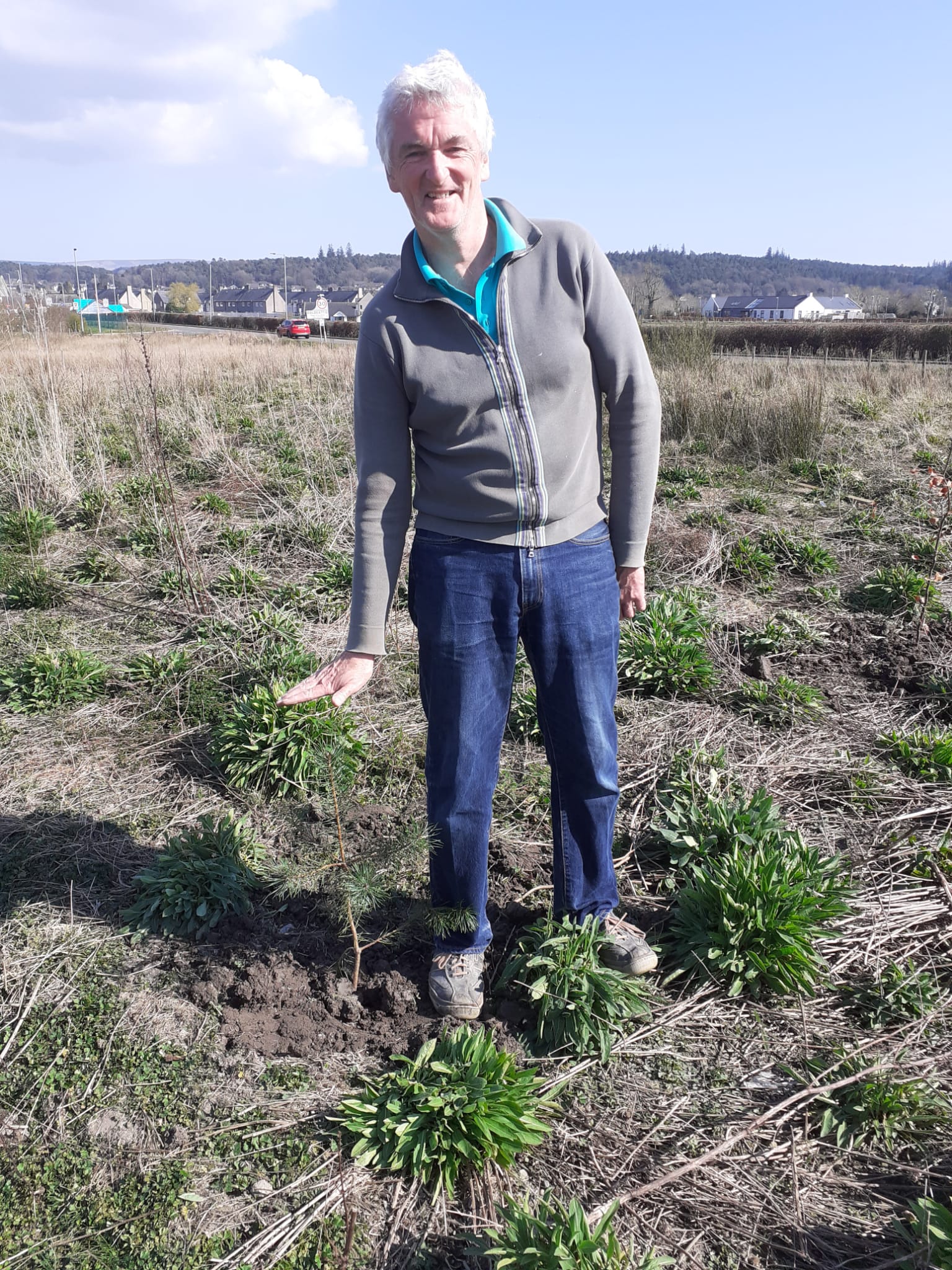 Stephen Howie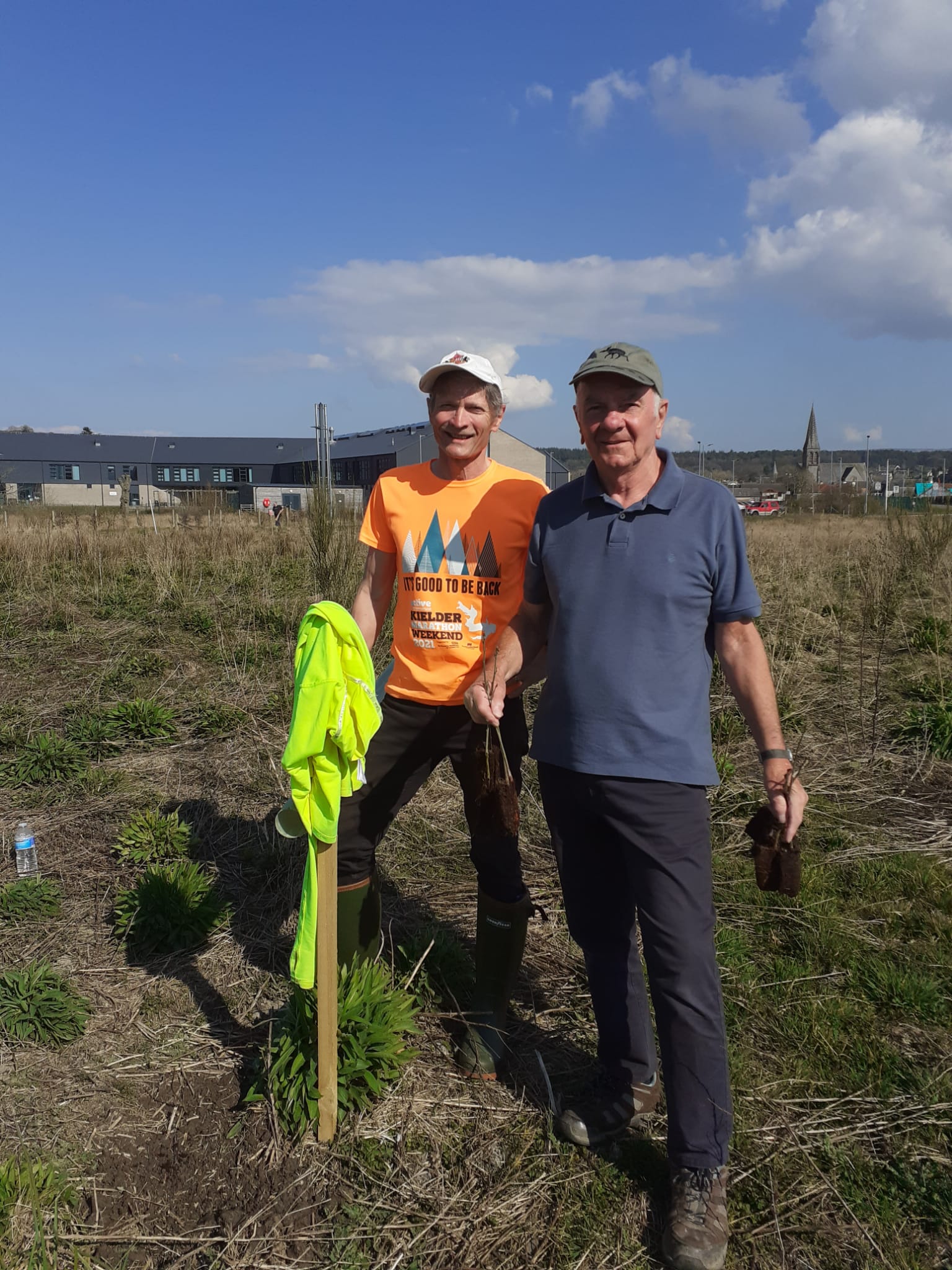 Frank Williamson & John Henry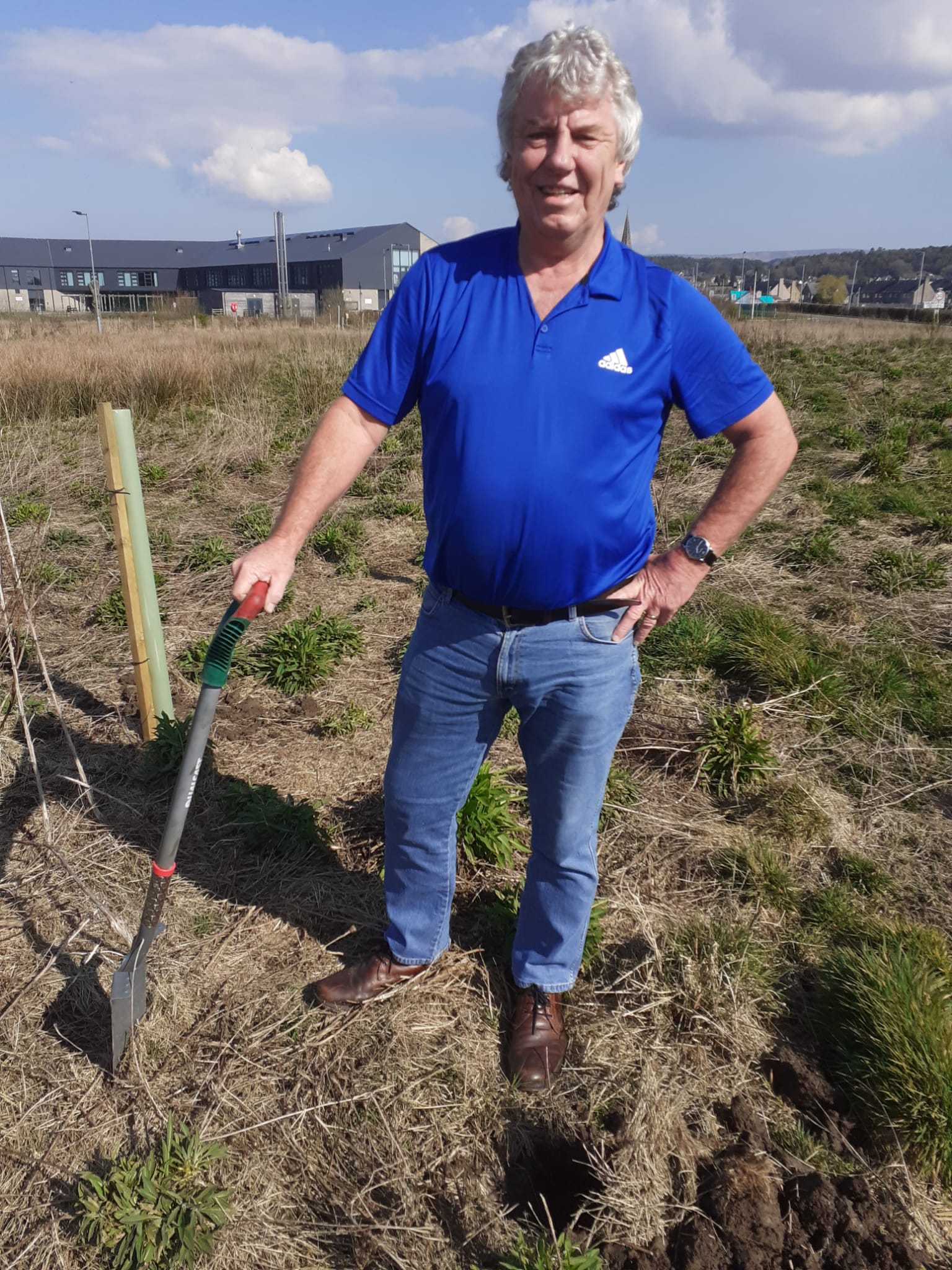 Gordon Cathro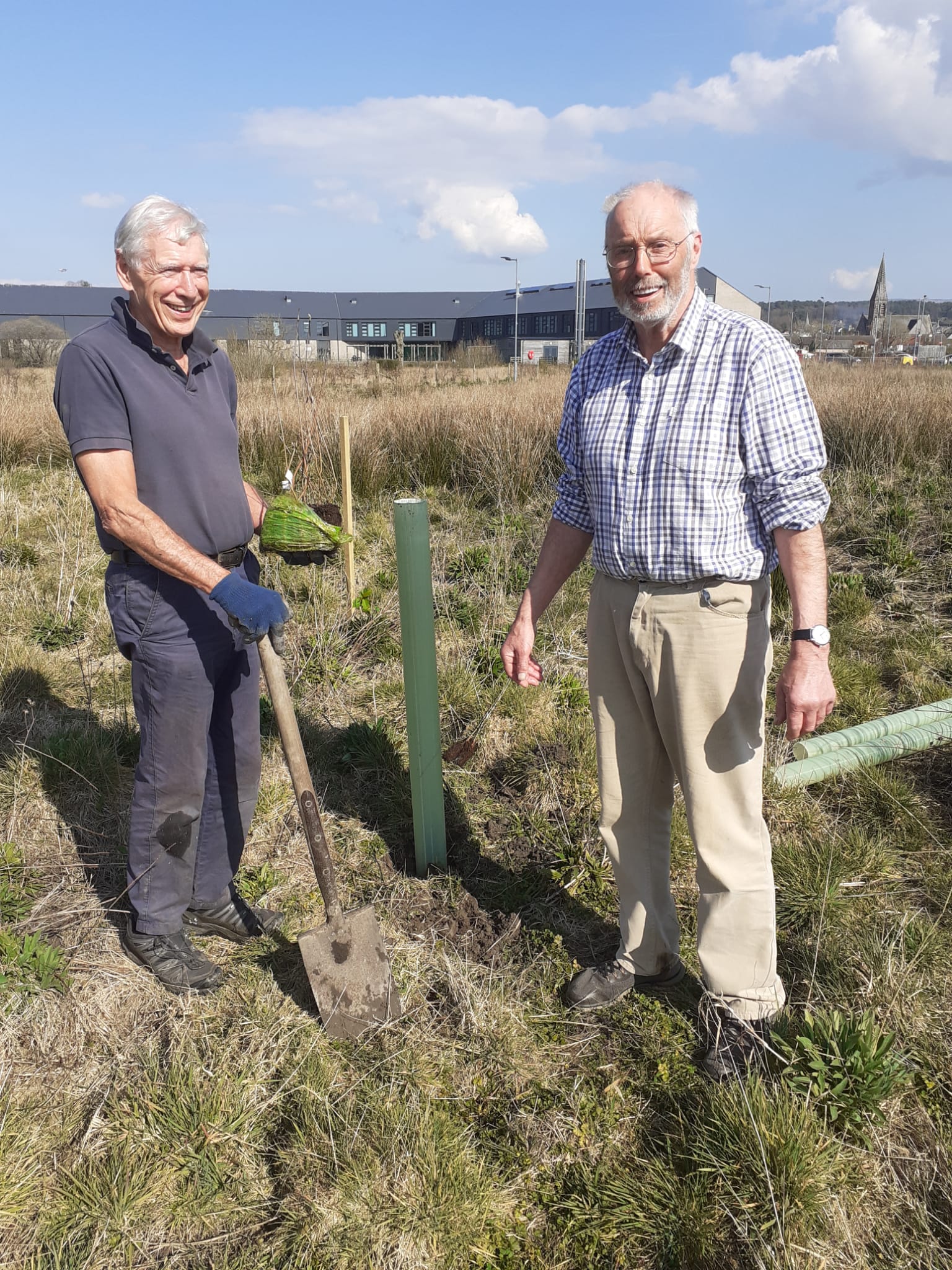 Fraser Sanderson & Douglas Kerr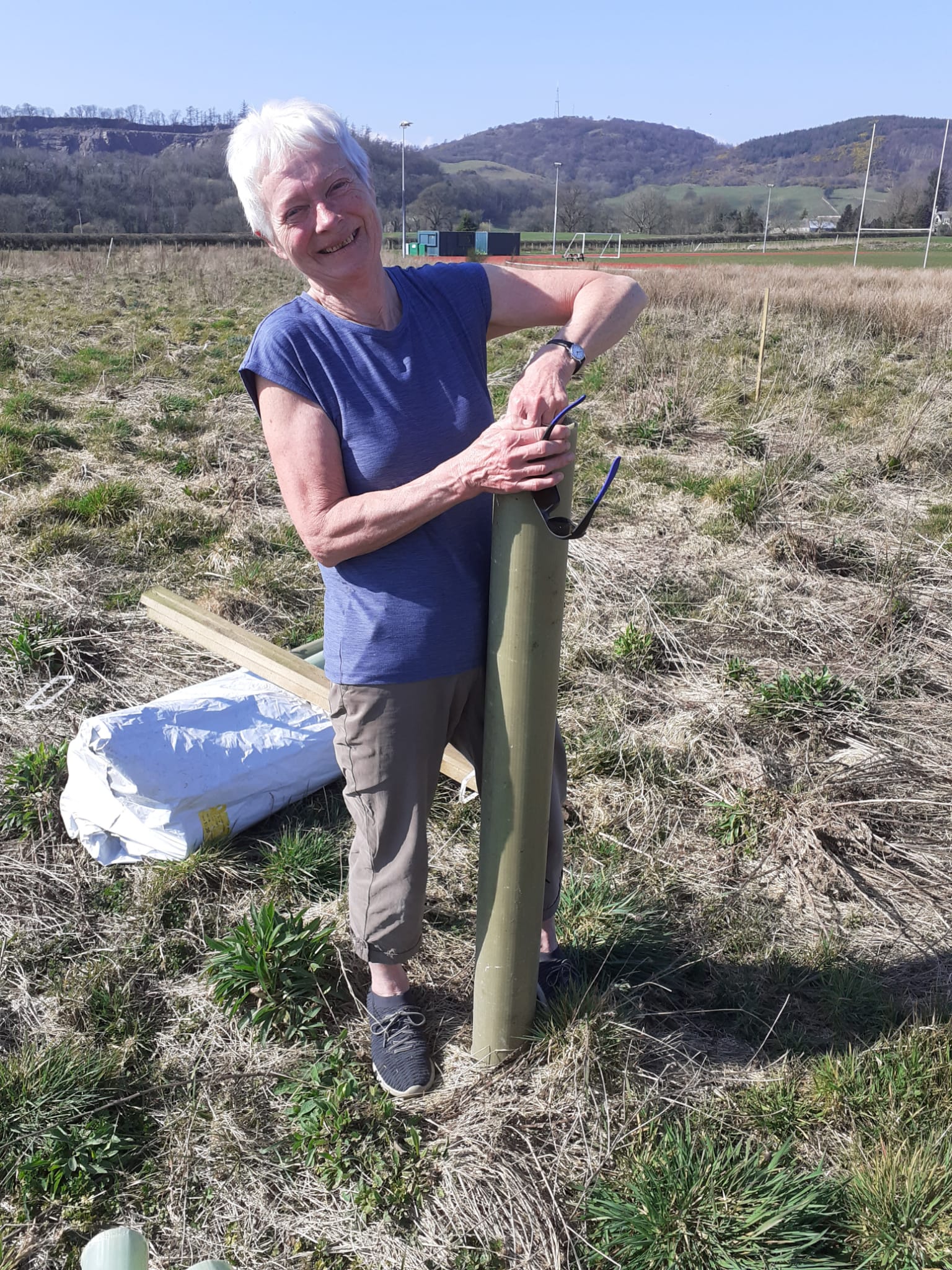 Isla Kerr
Hamish Biggar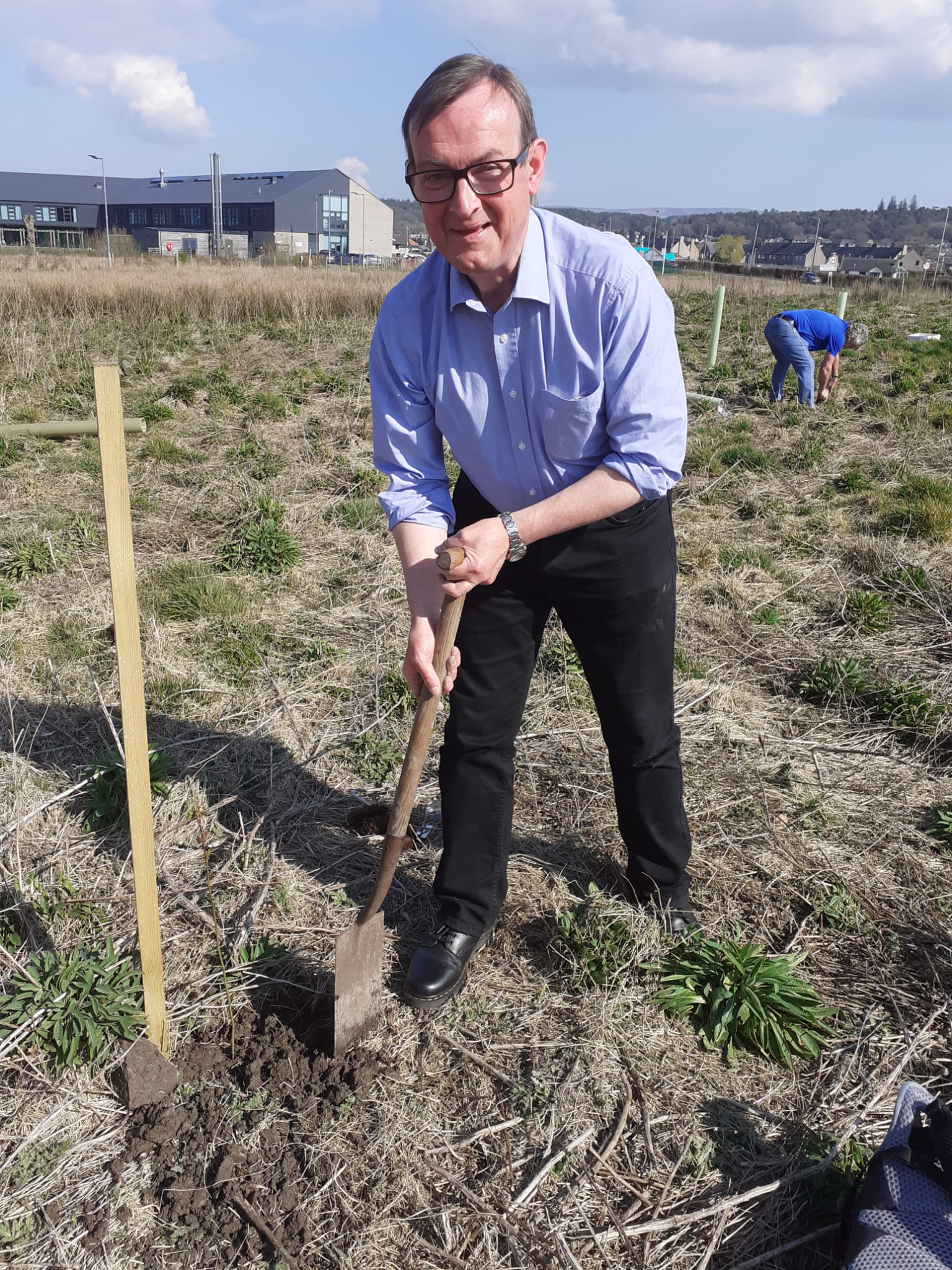 Stuart McDonald
President Douglas spoke on Tuesday 14 June 2022 to Primary School 7 pupils and School Eco Committee members about the Jubilee tree planting on the Campus grounds, pointing out the distant young tree protectors on site including one planted by himself which seems to be doing particularly well!