Thanks to a Foundation Grant facilitated by District 1240, the Polio & Children in Need Charity and the Romford Rotary Club, the Kigezi Orphanage in Uganda now has its own desperately needed ambulance and service vehicle allowing "nightmarish journeys" to be made safely, faster, and with considerably less stress.
Why the ambulance is so badly needed
The orphanage looks after 90 children mostly under the age of 10 and also educates a further 120 primary school students. It is located in a remote and beautiful part of rural Uganda often referred to as the Switzerland of Africa because of its closeness to many attractive lakes and a rugged mountainous terrain that can make driving difficult. An ambulance is desperately needed to transport sick children to hospital as well as a staff of 20 and at times vulnerable local elders. The nearest hospital can only be reached after a 20 minute ride in a boat and then a further 8 kilometres by road. Quite often there are no vehicles available for the road journey. An ambulance for the orphanage would solve these often nightmarish journeys.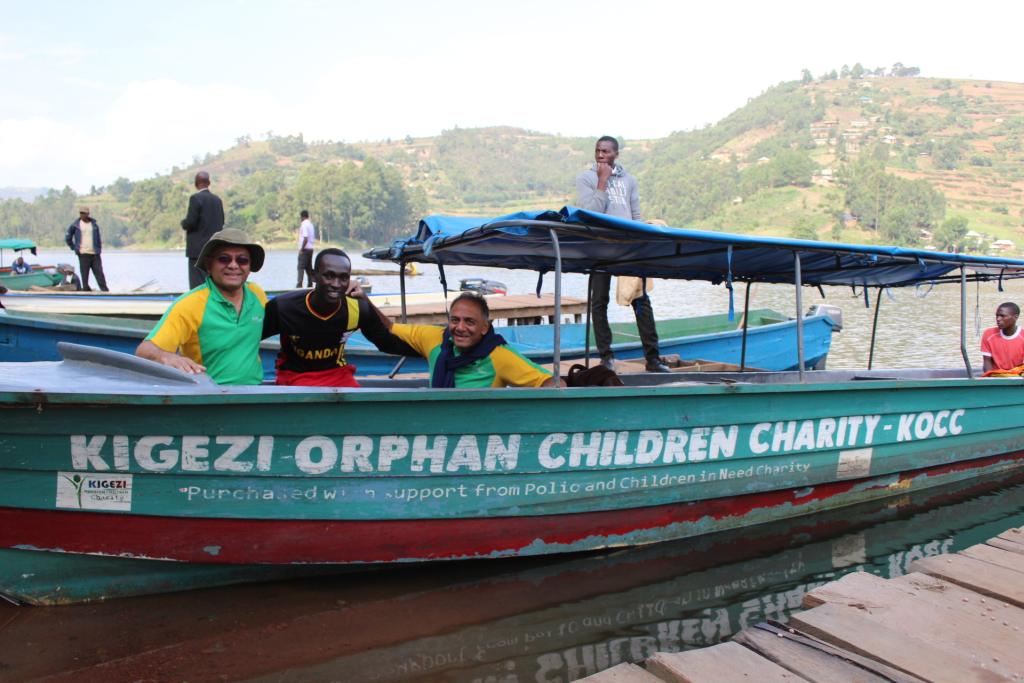 Ferry docking point where the ambulance is accessed.
On an average one or two children fall sick every week and at times they have to be rushed to the hospital at nights. Those visits to the hospital are very hazardous as they have to navigate their way through local drunkards, thugs and other unruly elements. With no road transport the Orphanage has to rely mainly on local taxi drivers some of whom are unscrupulous and many unreliable. The main challenges are outlined by ArinaitweTitus who founded and administers the orphanage. He writes in his grant application:
2Arinaitwe Titus attends an afternoon lesson

"I am having problems transporting my orphan children whenever they get sick at night. We have a ferry-boat on standby and it always has fuel. Whenever something happens, it is ready to do the work. But when we reach the mainland, those people who have cars and who have special car hire services over-charge us, delay us (and remember the children are seriously sick) their phones are off or lie to us that they have come to pick us up yet they are far away like 100kms from Kabale town. You wait for them until morning. Most times when they are coming to pick us up and they meet another job on the way, they first do that job and come to rescue us later. Remember we have an emergency. At times their phones are off all night. We also suffer with the child because I and the Headmaster have had to carry babies twice on our back walking them to the hospital."
Lake Bunyonyi is a known danger zone and has highway robbers targeting tourists and businessmen. Our lives are at risk travelling alone on foot at night.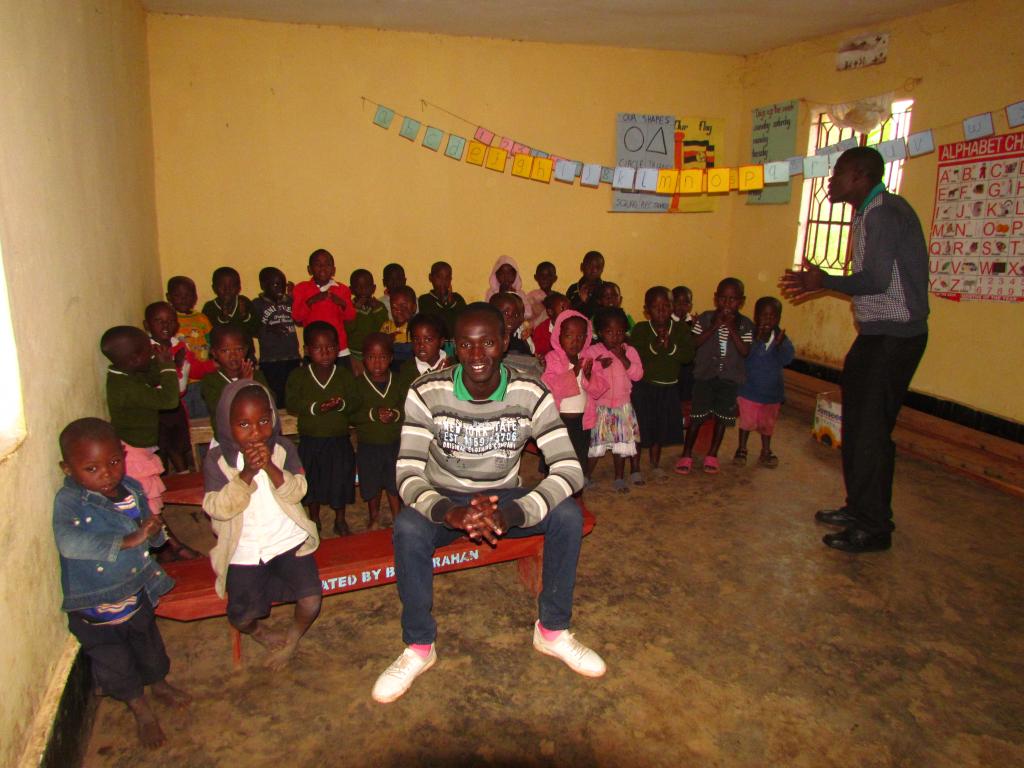 Titus sits in at an afternoon class lesson
The Kigezi Orphanage and school
Fuller details of the Orphanage and school and the outstanding work it achieves here.
The ambulance and parking
The vehicle was purchased by Arinaitwe Titus on behalf of KOCC and cost 43,000,000 UGshillings. The vehicle has an estimated life of 8-10 years. It is a second hand Toyota Land Cruiser and is considered an ideal car for the type of usage expected of it. Car parking and security has been secured at the Lake Bunyonyi Kalebas Camp Site a short walk from the KOCC ferry docking point.
Overall costs of the project
In summary the costs in Uganda shillings are as follows:
Car 43,000,000
Insurance 2,081,828
Minor repairs 828,000
Legal 200,000
Logo painting 240,000
Car parking/1yr 730,000
Total 47,079,828 UGX
At UGX 4700 to £ = £ 10,016
Sources of Income £
ROMFORD ROTARY CLUB £3990
DISTRICT GRANT £2000
PACINC £4026
TOTAL £10,016
Although many Rotarians have been involved in bringing this project to a successful conclusion the major contributors have been Arinaitwe Titus of the Kigezi Orphan Children Charity, Rotarian Arun Patel of PACINC whose increased contribution proved vital when the original costs escalated, Rotarian David Whitehead who facilitates District Foundation Grants and who was always available for consultation, and Romford Rotarian Dr. Stella Bicknell who as the Club's Foundation lead officer compiled the original grant submission and signing-off documentation as well as providing the essential liaison between all participating in the project.