President Douglas represented the Club at the planting on Tuesday 29 March 2022 at Dalbeattie Learning Campus of two Copper Beech Trees to mark the Queen's Platinum Jubilee. Lord Sinclair, Lord Lieutenant of the Stewartry, had spade in hand for both plantings.
The first tree was planted in the Primary School grounds before the whole assembled school, with the planting being preceded by the pupils singing a Children's Platinum Jubilee Song specially written for the occasion. The second Copper Beech was planted in the High School grounds with senior pupils in attendance.
Deputy Lieutenant Mark Jardine was also present at the ceremony to which by representatives of local community groups, including Dalbeattie Rotary and Lions Clubs, had been invited.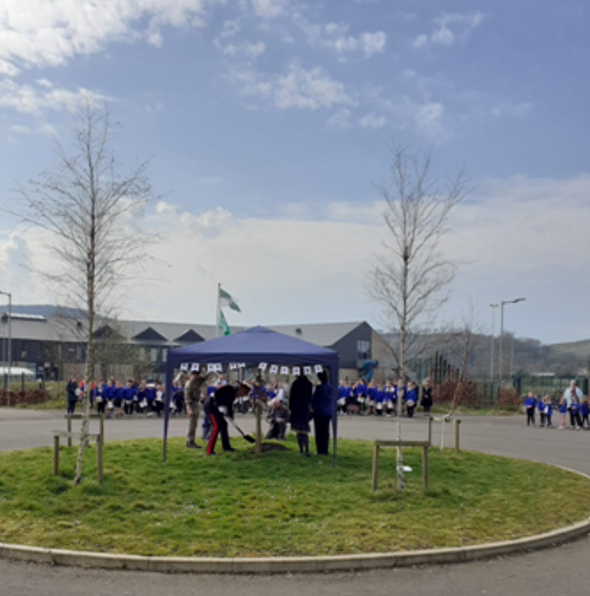 Primary School Planting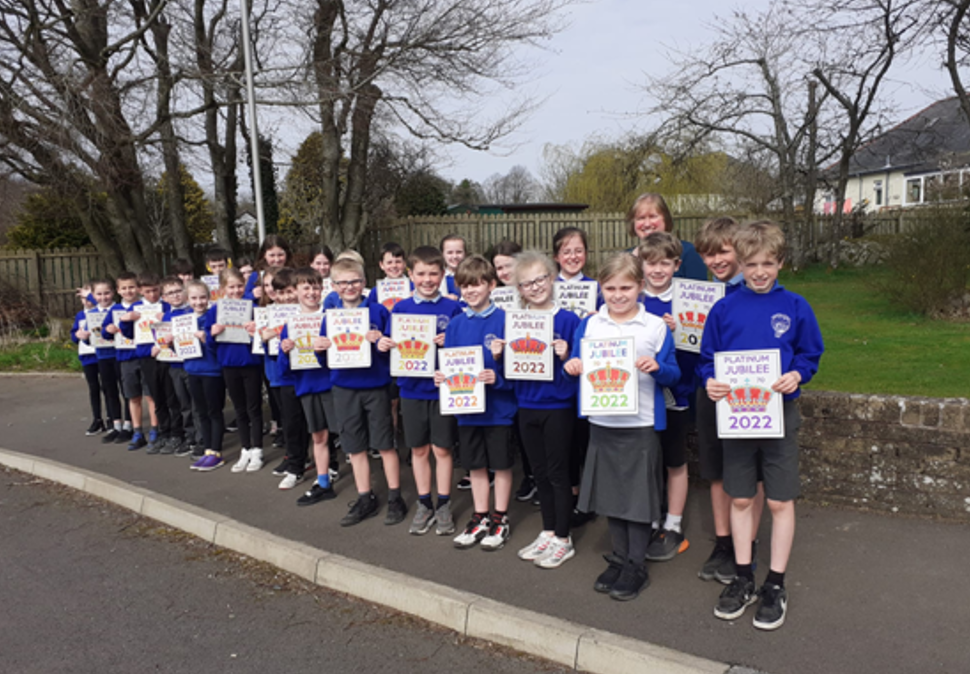 Primary 7 Class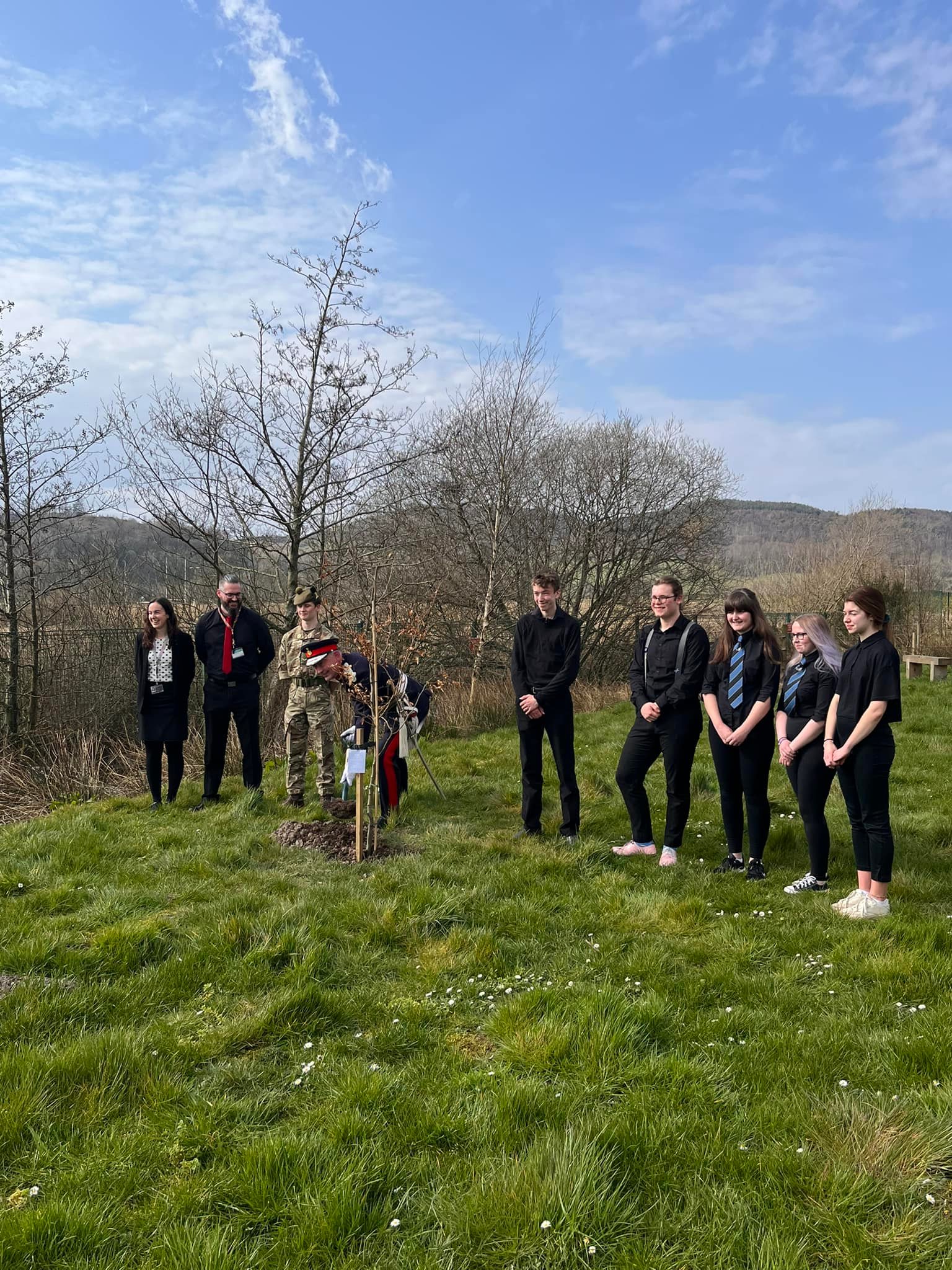 Planting in front of Secondary School pupils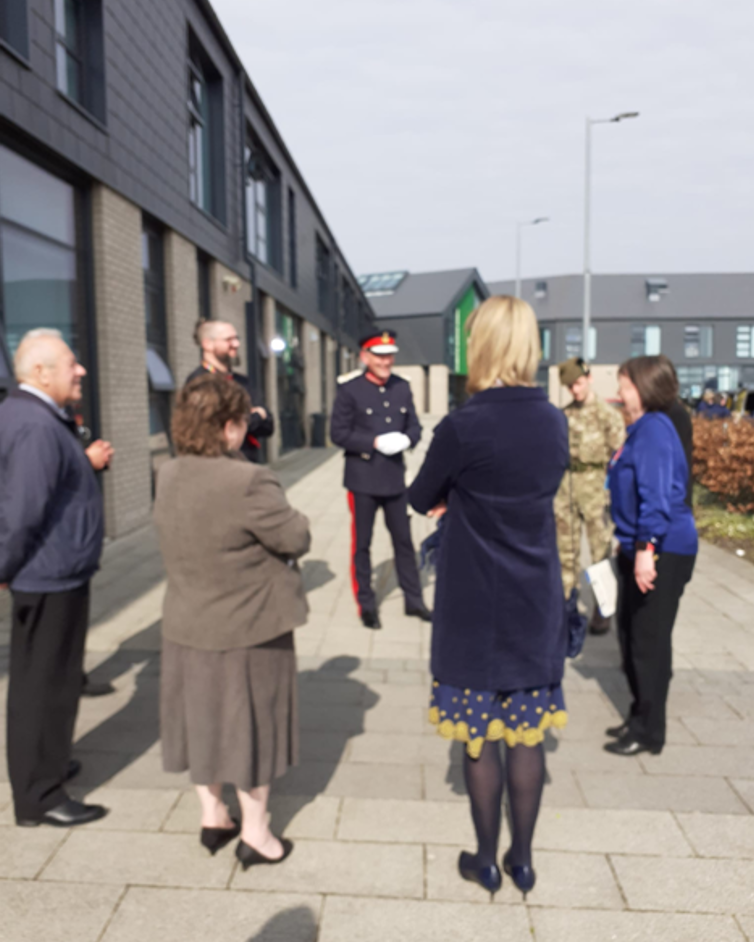 Lord Sinclair takes his leave of the company