During the week, 8-15 April 2022, three of our members, David Henderson, Douglas Kerr and Robert Thom took part in the 26th Rotary World Curling Championships held at the Dumfries Ice Globe, the event being hosted by Dumfries Devorgilla Rotary Club.
President Douglas conducted Sunday Public Worship on Palm Sunday 8 April 2022 at Dumfries: St Mary's Greyfriars' Church of Scotland, where he is Locum Minister. He was pleased to welcome to the service Robert Maitland and another competitor from the four-member team of four curlers from East Chapel Hill Rotary Club, Charlotte, North Carolina. The East Chapel Hill Team, in red tops in the picture, won their first fixture against a Team from Lockerbie, are seen engaged in their second round fixture that Sunday afternoon in competition with the Berwick Upon Tweed Team, in white tops.
The ultimate overall winners in the Championship Competition were from Grand Prairie Sunrise Rotary Club, Alberta, Canada with the runners up being from Ayr and third place going to Dumfries Devorgilla Club. In the Friendship Competition the winners were from Westhill Rotary Club, Aberdeen, with East Chapel Hill ending up in sixth place in the Friendship Competition.
We are able to post photographs, both from Dumfries Ice Bowl and the Church, with some images kindly supplied by Robert Maitland.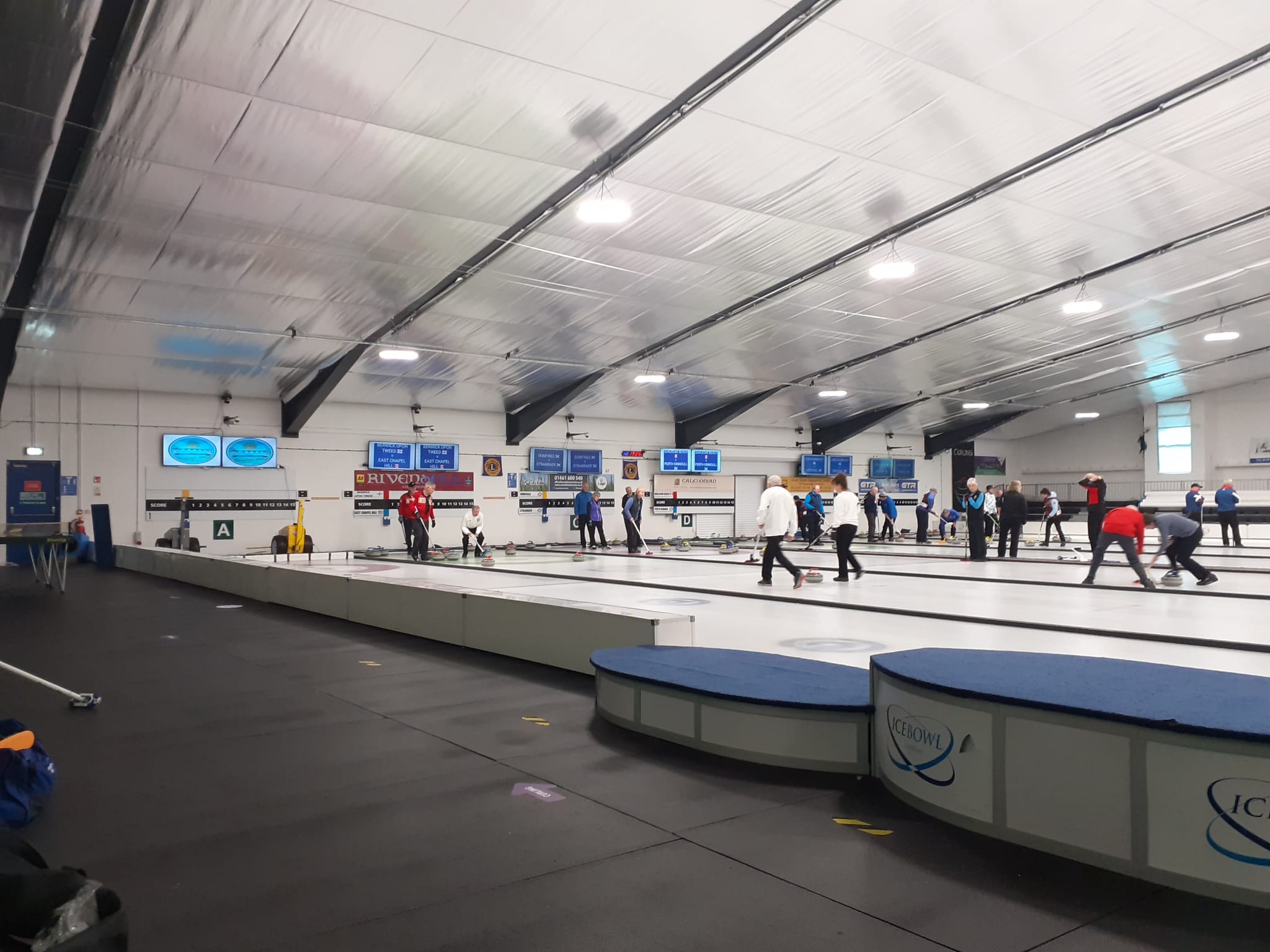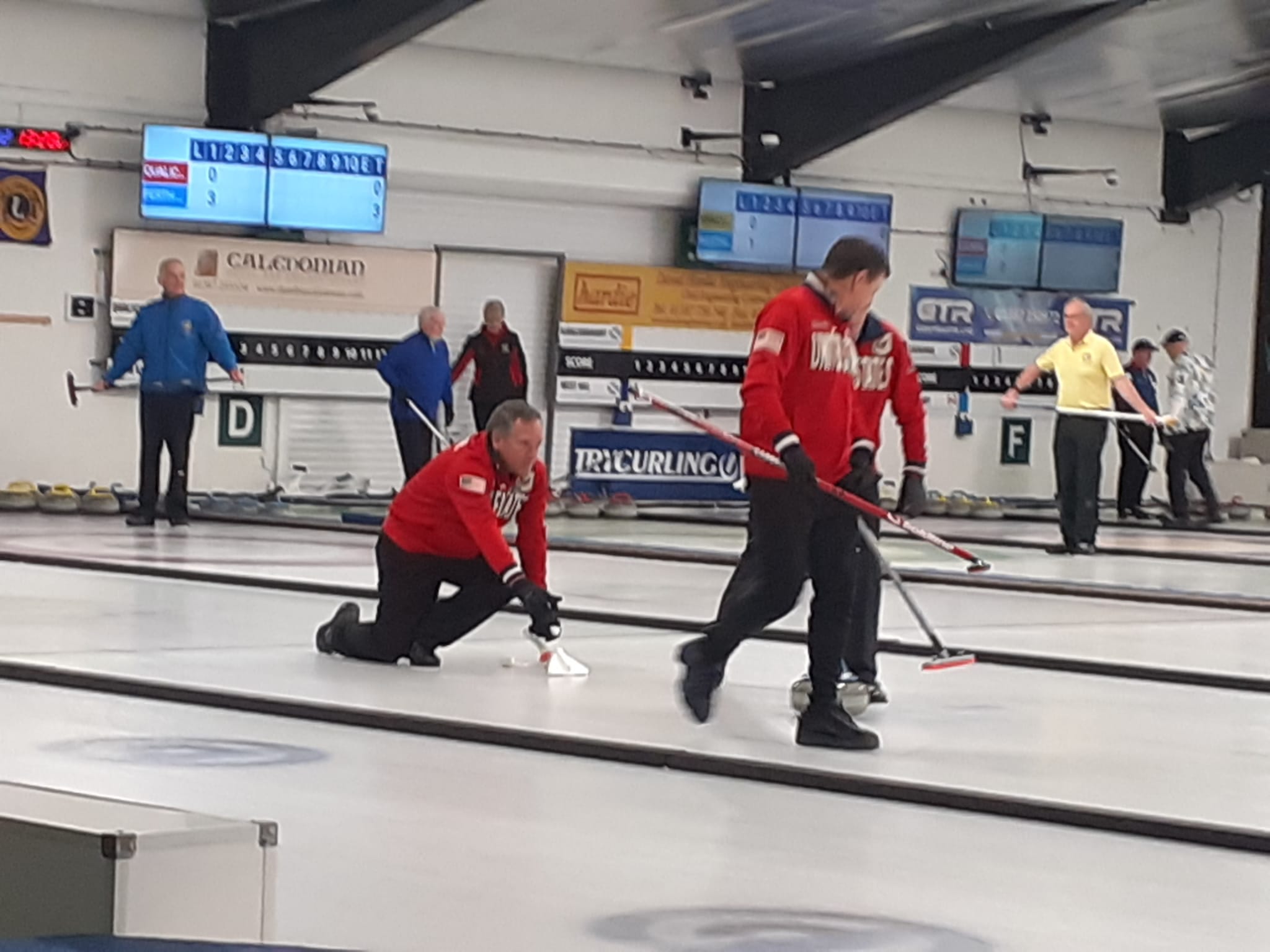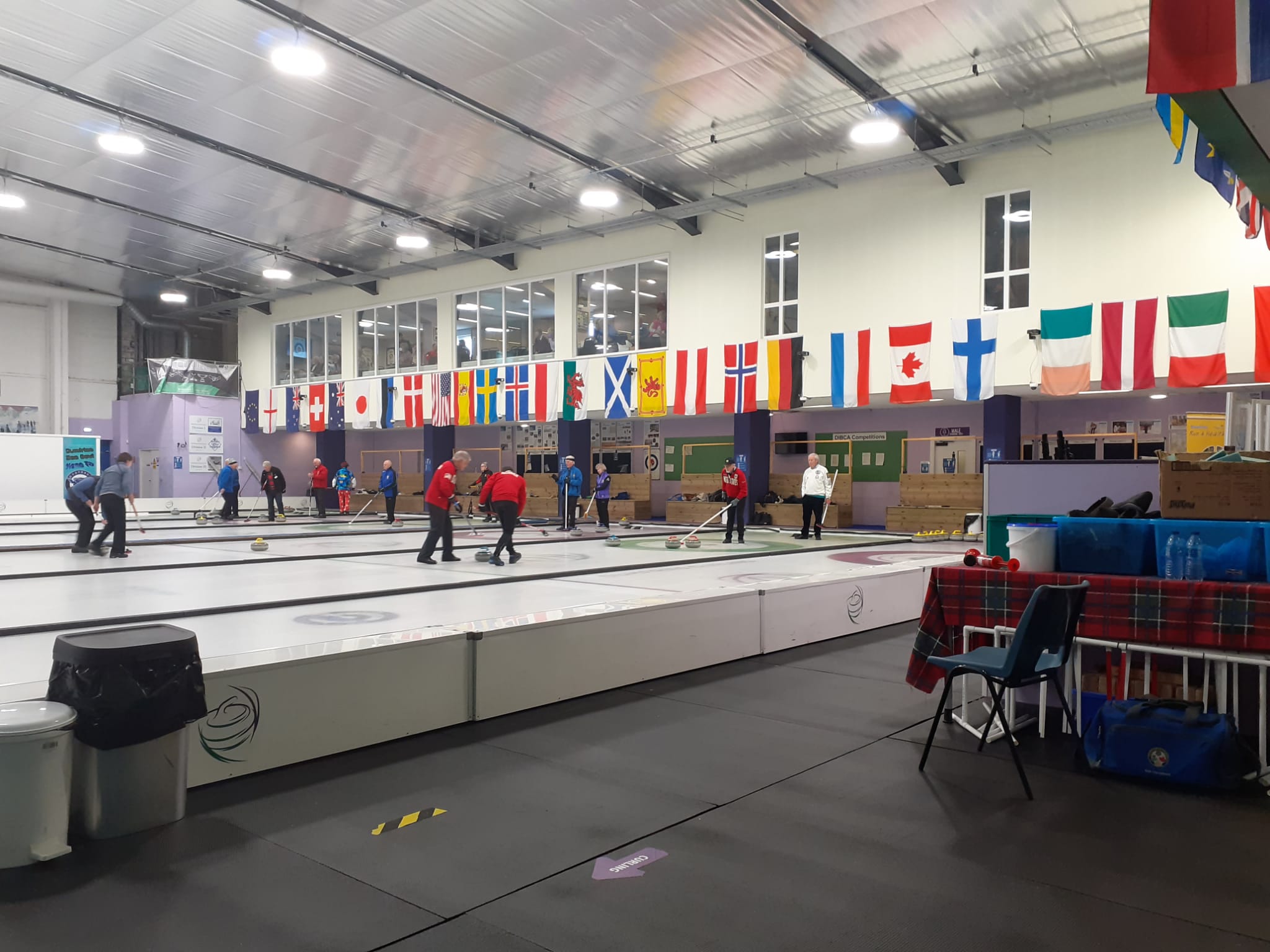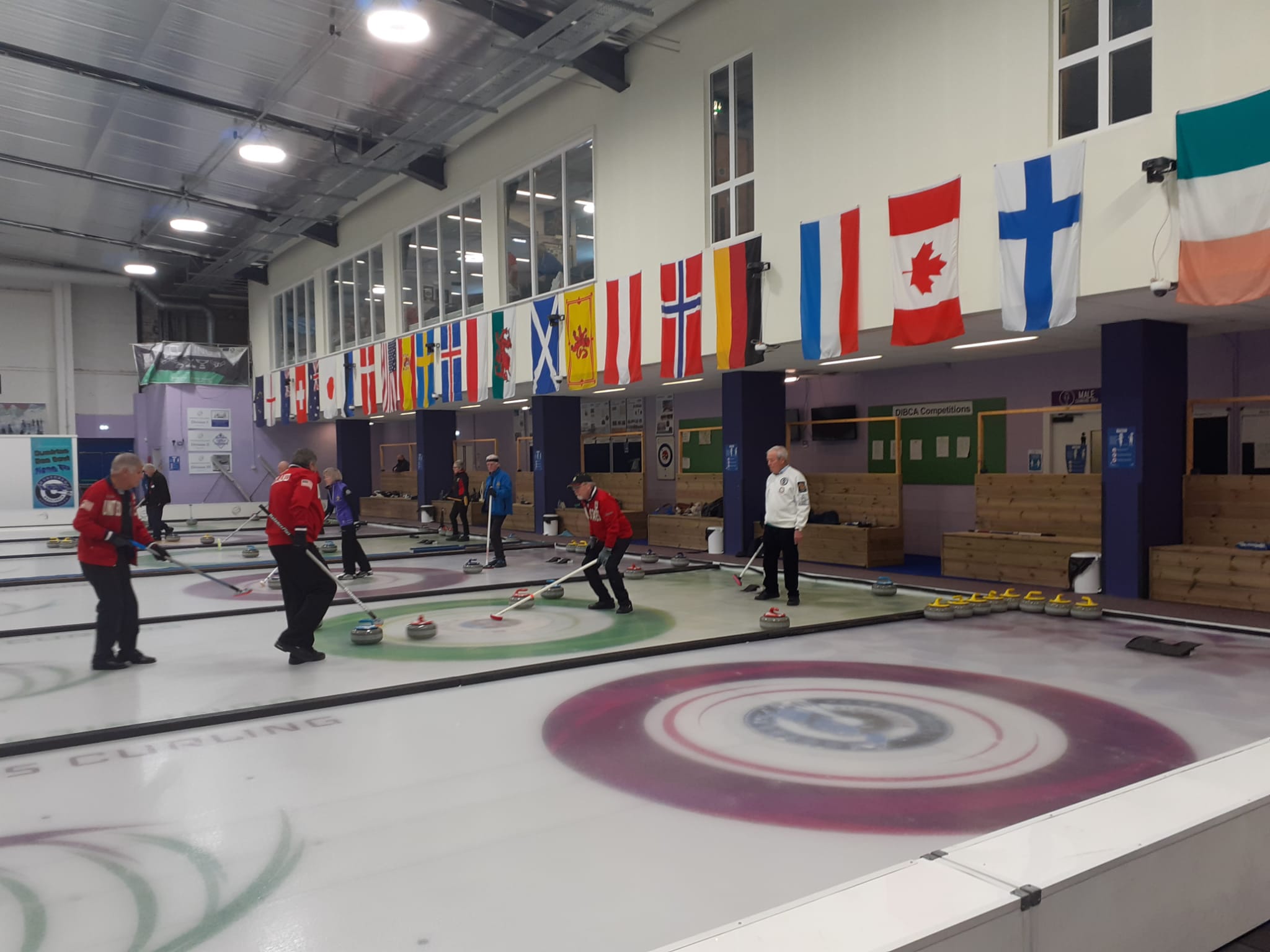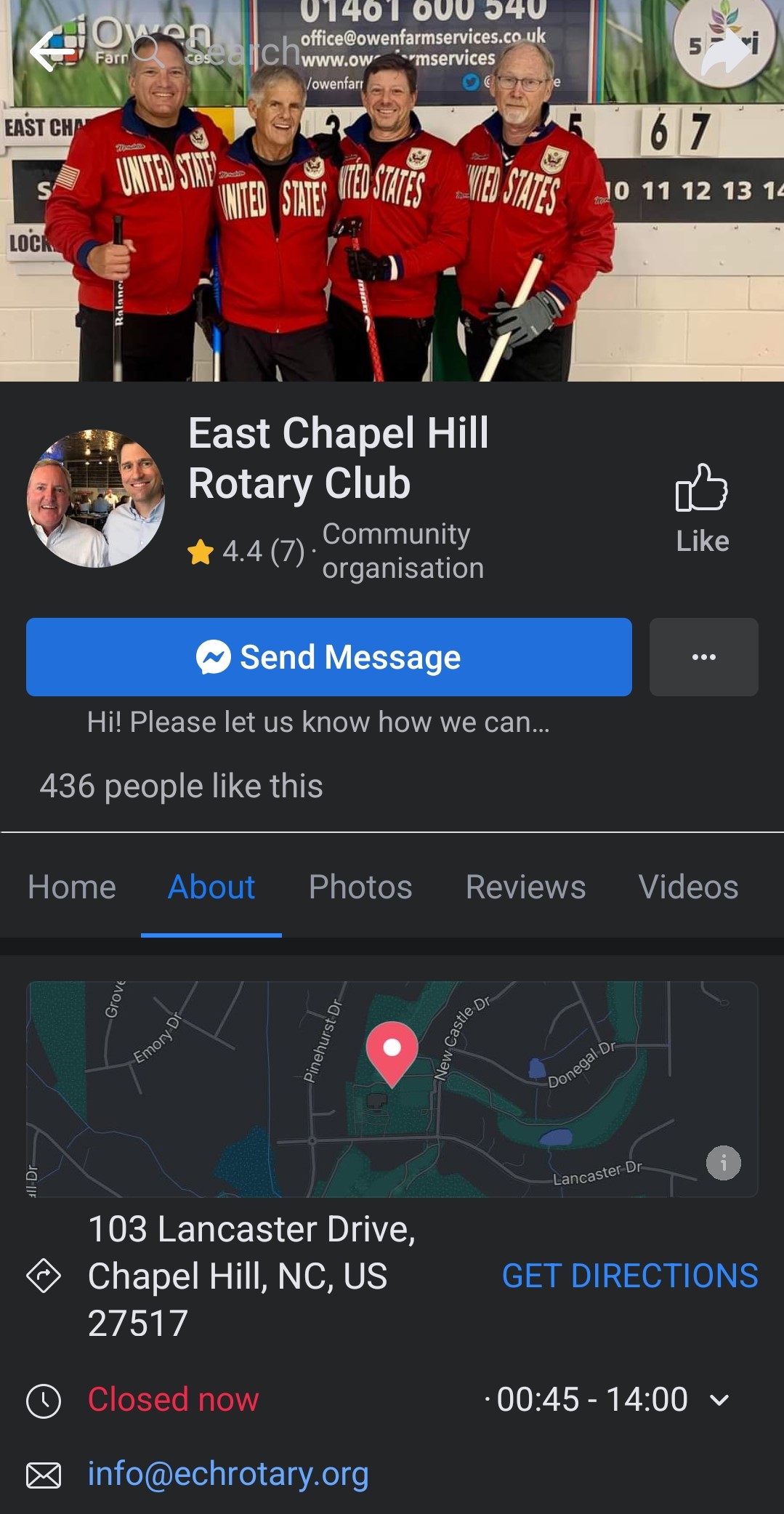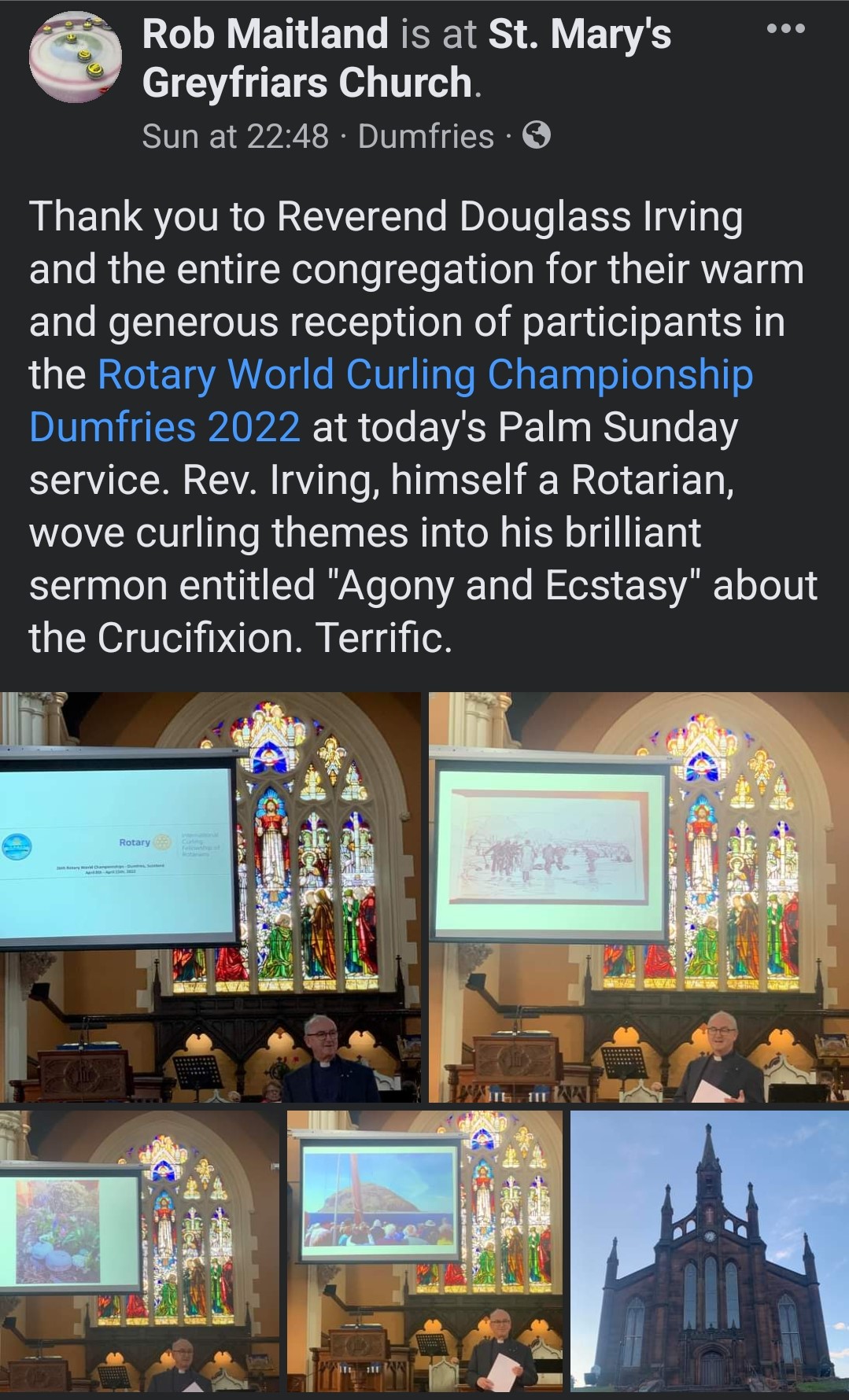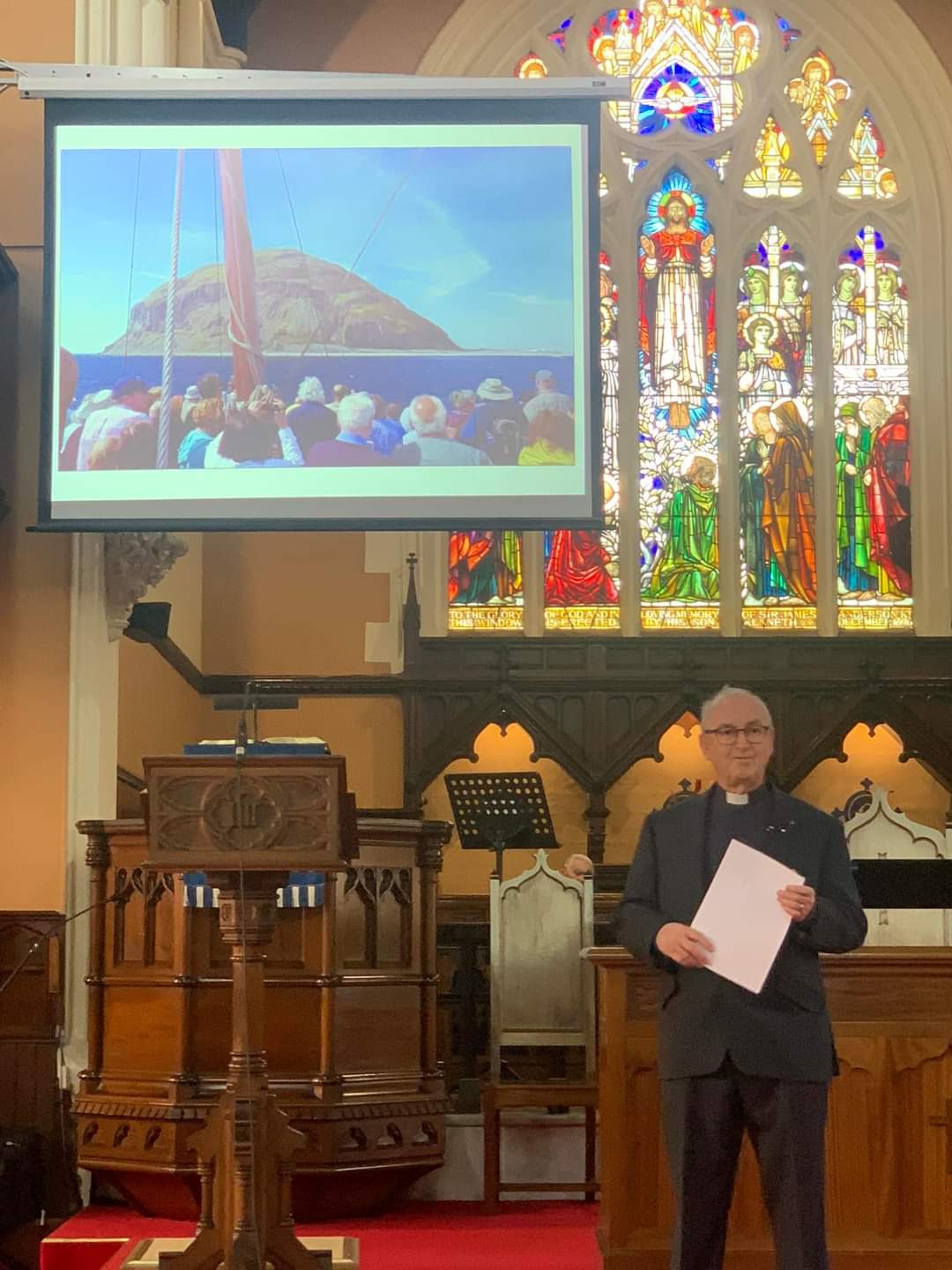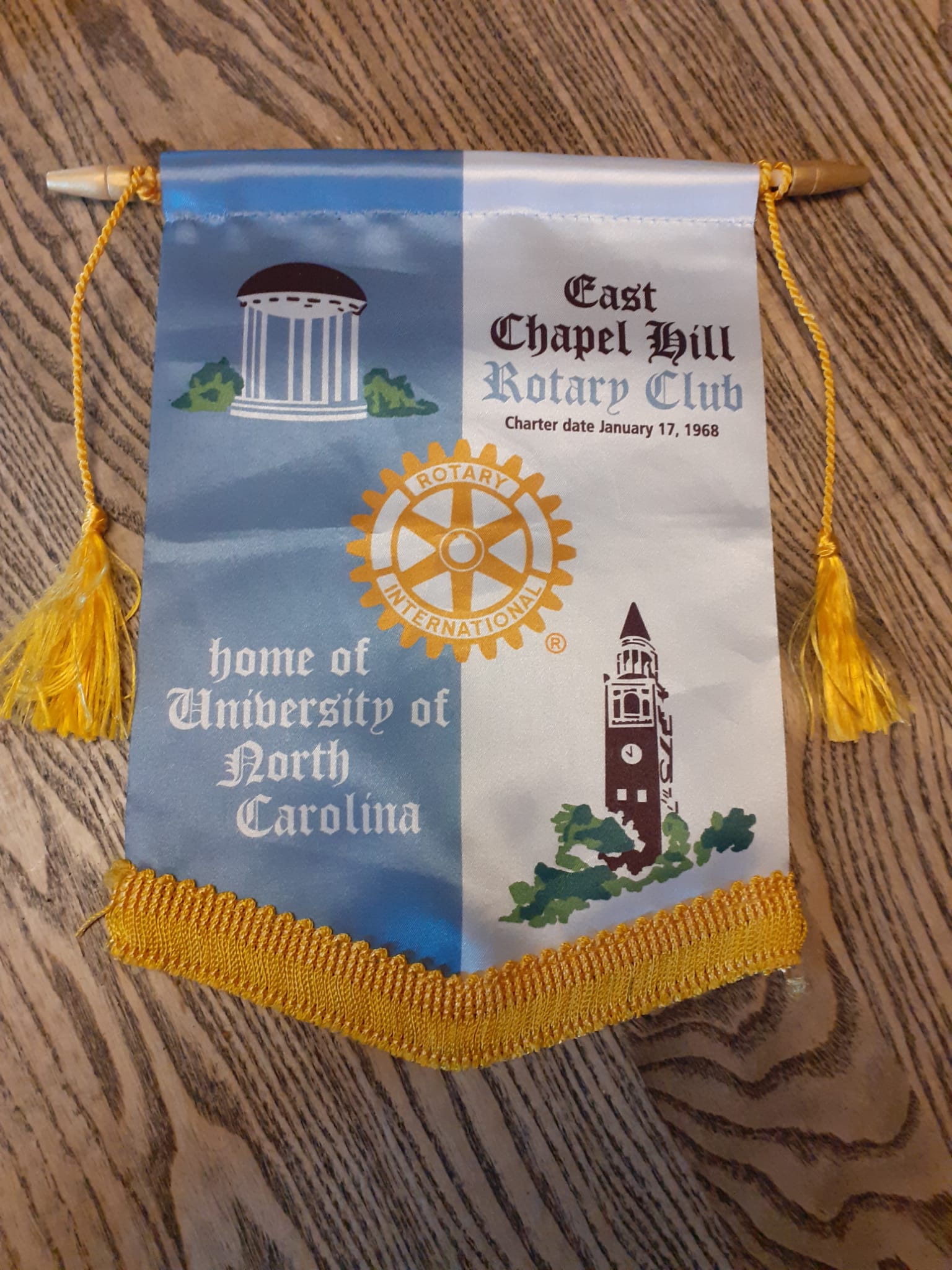 Banner presented to our Club by Rotarians from East Chapel Hill Rotary Club