News Update May 2022
Here's our happy band of Rotarians at a school in Canterbury – where we're working on an environmental education project to improve the outside learning facilities.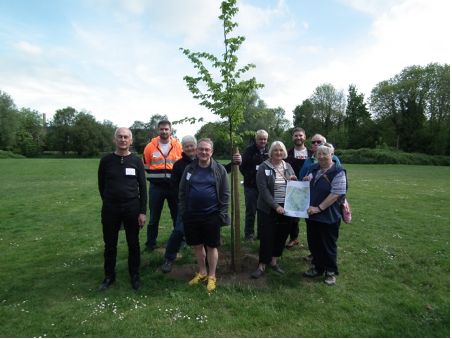 We've already planted nine big trees and the children are loving watering them to help the trees grow.
We also plan to put in a new pond, a nature trail, sensory garden, an amphitheatre and lots more!
Big plans with lots of excited Rotarians who can't wait to dig the new pond.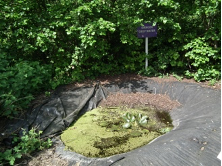 This is the pond which is in desperate need of enlargement and improvement.
Our project leader Rob inspects some of our new trees.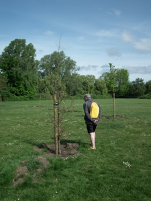 Rotarians are people of action who volunteer in the community helping to do the things that need doing!
Rotary Club of Canterbury Sunrise
is a breakfast club which meets in Canterbury every Wednesday morning at 7.00 am. allowing us time to get to work afterwards.
Why not join our fantastic Rotary Club and come and help us!
Go to our website if you'd like to join us for breakfast.