Every July brings change at the top in Rotary. After an extremely successful years outgoing President Gordon Roan held a party for Club members and their partners at his home to cerebrate the Club's achievements in a year which started with only on line meetings but ended with the first President's Weekend Away for 3 years with a coach load of members and friends visiting the Isle of Wight in May.


A large number turned out to say thank you to Gordon for his year and celebrate Grahams induction as President.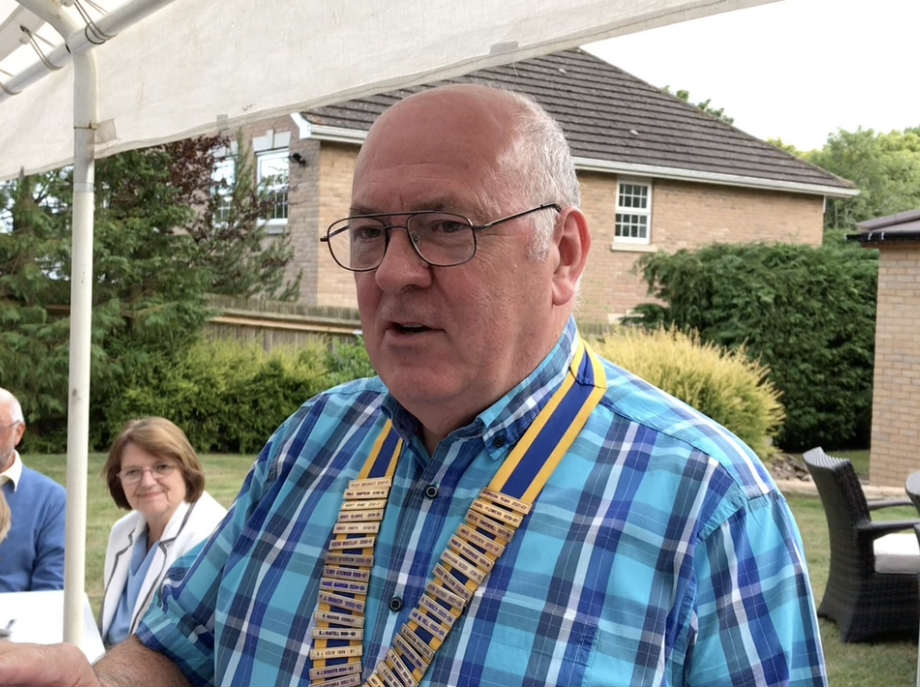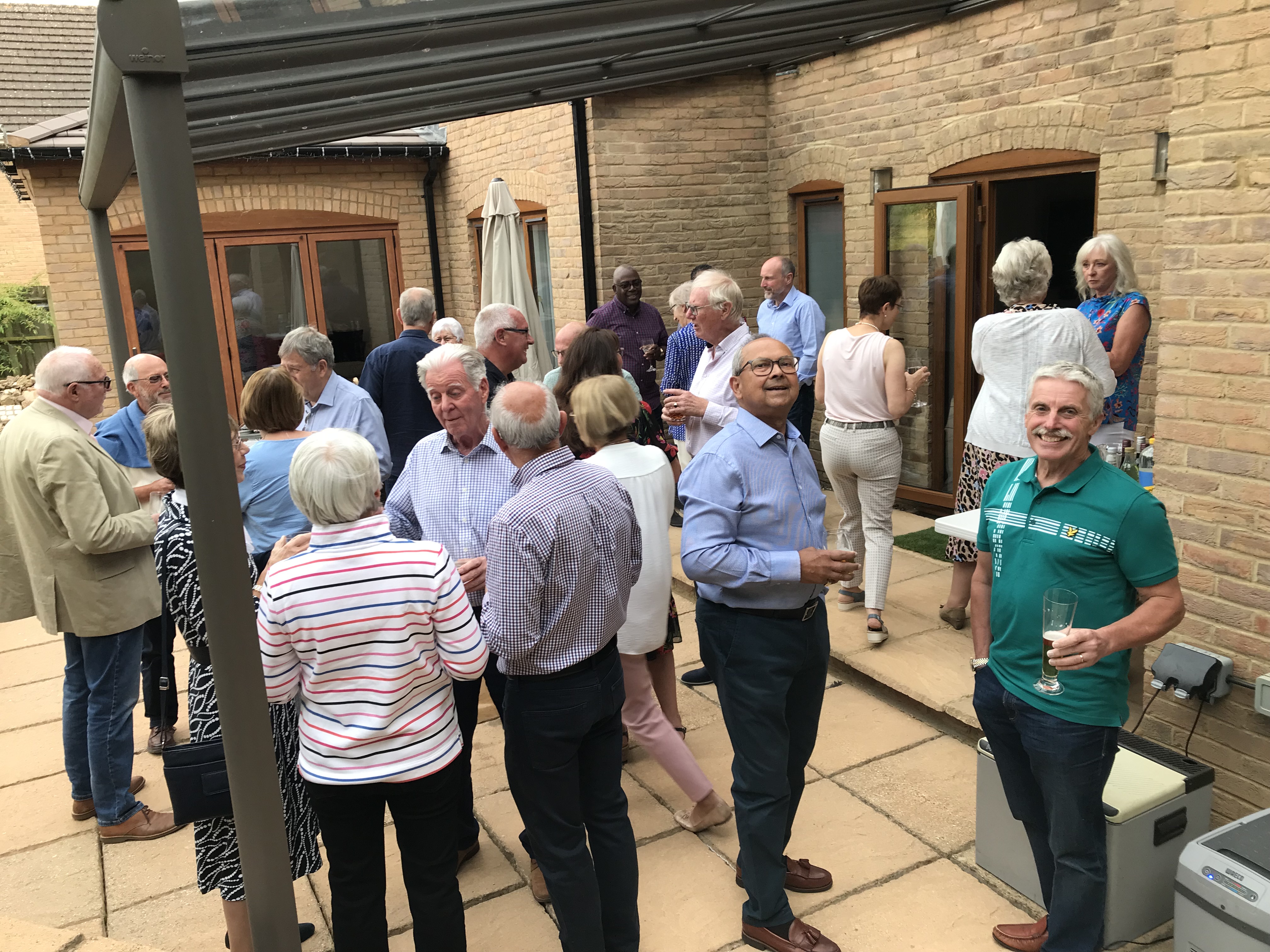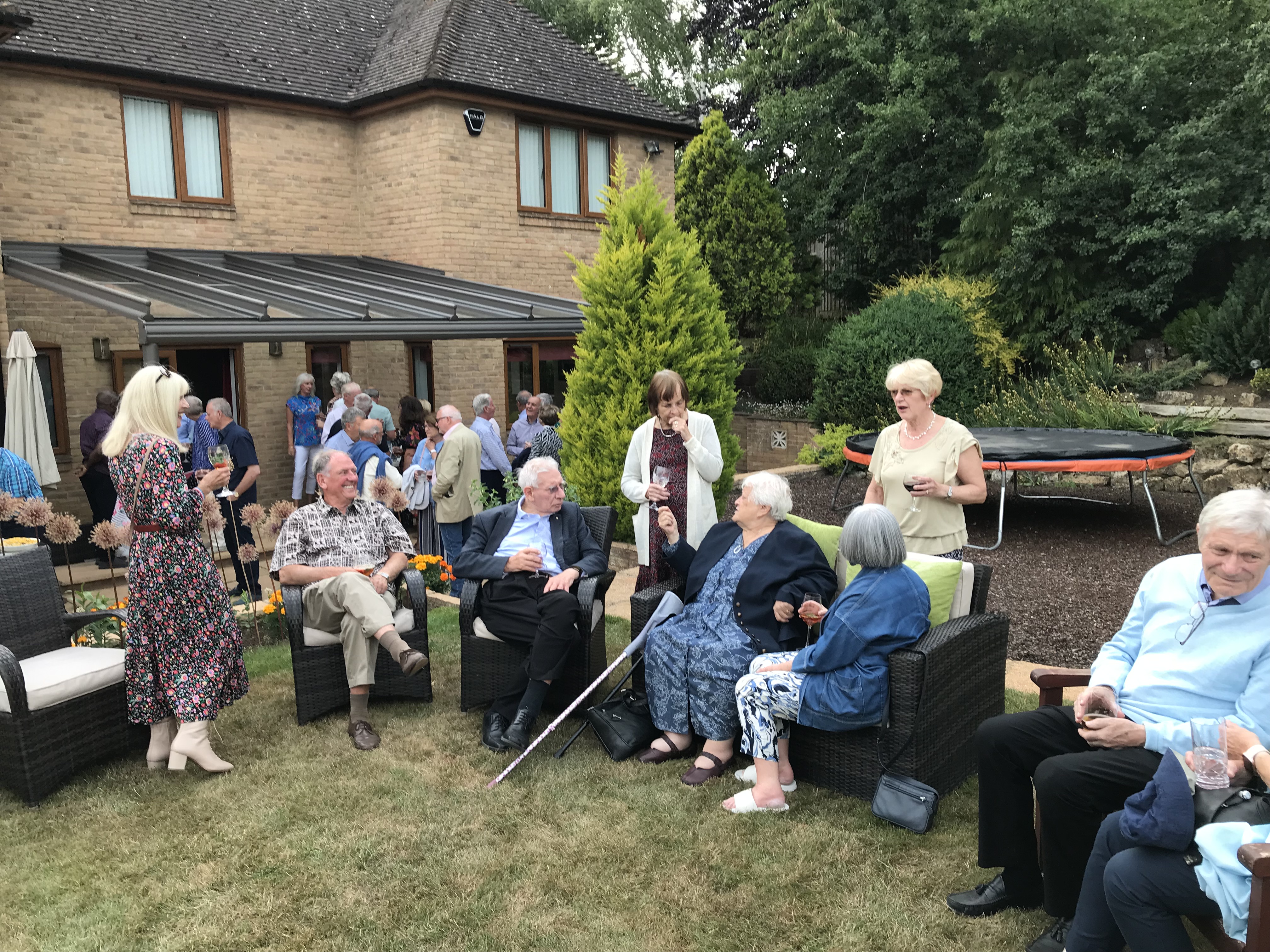 Gordon hands over to President Graham Goss, a founder member of the Club which was chartered in 1988. Graham is the first Rotary Becket member to take up the honour of serving as President of a second time.

Graham, a Chartered Accountant by profession is a local boy has been very active in Northamptonshire, having been senior Partner at accountancy firm Haines Watts, a board member of Northampton Local Enterprise Partnership and trustee of Skylark Partnership which operates Northamptonshire's Hospital Outreach School seeing out through to academic status and a founder member and trustee of The Creyslys Foundation. He has a wealth of experience in the charitable sector and hopes to bring these skills to Rotary Becket in the coming year with a particular emphasis in growing the membership of the Club.
He has helping him in this task, Martin Thornton, President Elect and Tade Oduyale, President Nominee who and keen to carry on the ambitions of the Club in the coming years. The whole Club looks forward to many fundraising activities and helping to support community activities as it has over its 34 year history.