KENILWORTH ADVENT CALENDAR.
Brian Emmerson, of Emmerson Press, draws another day's winning numbers.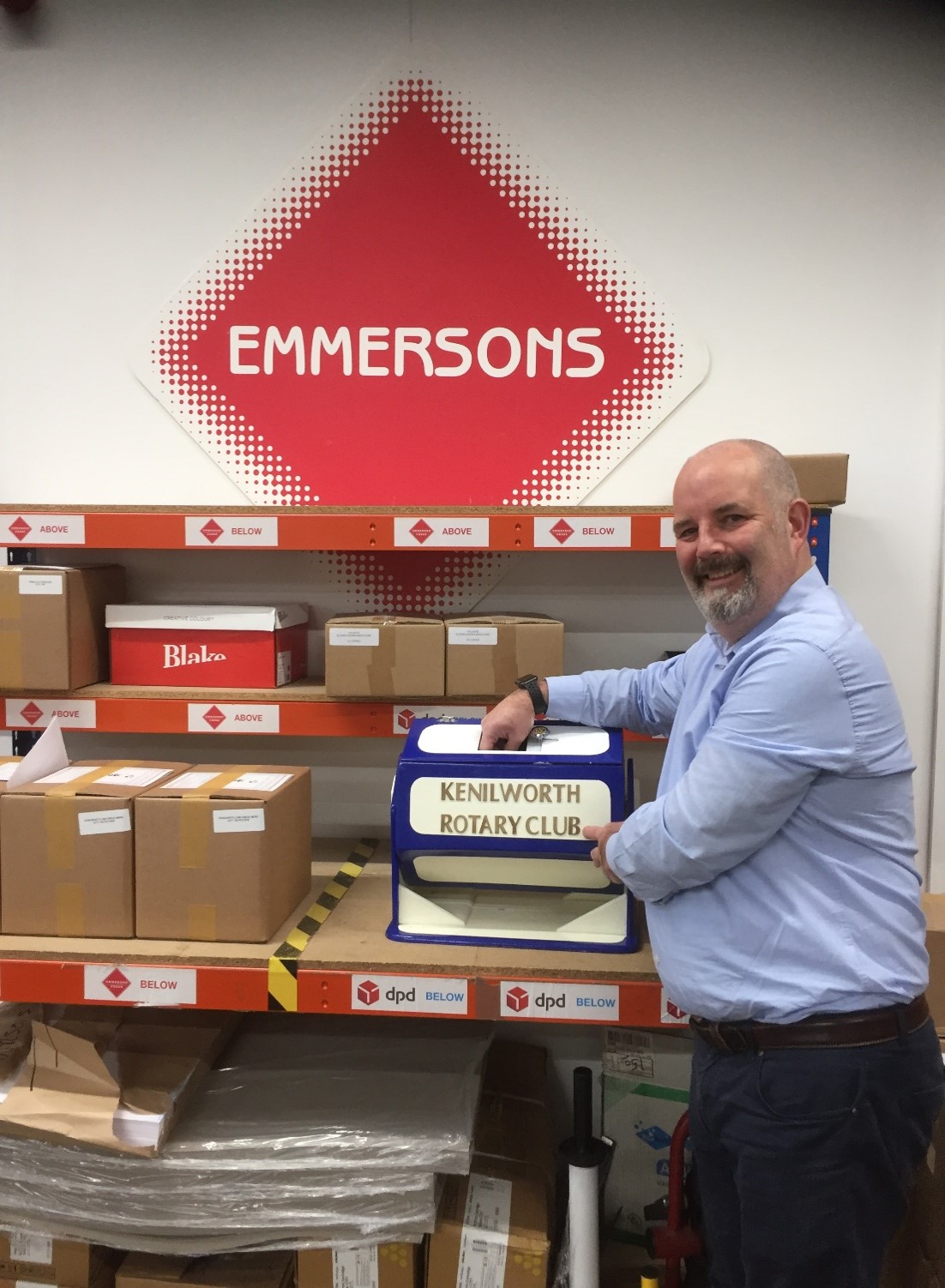 Emmerson Press was our bedrock. They donated the Calendars' printing costs. They caught our mistakes and they performed minor miracles in delivering 3000 Advent Calendars on-time, despite being given the go-ahead long after the deadline had passed. That enabled us to sell all 3000 copies and raise £12,500 for local Kenilworth charities.
Kenilworth Rotary Club could not have asked for a better partner. Thank you Emmerson Press.