KENILWORTH ADVENT CALENDAR.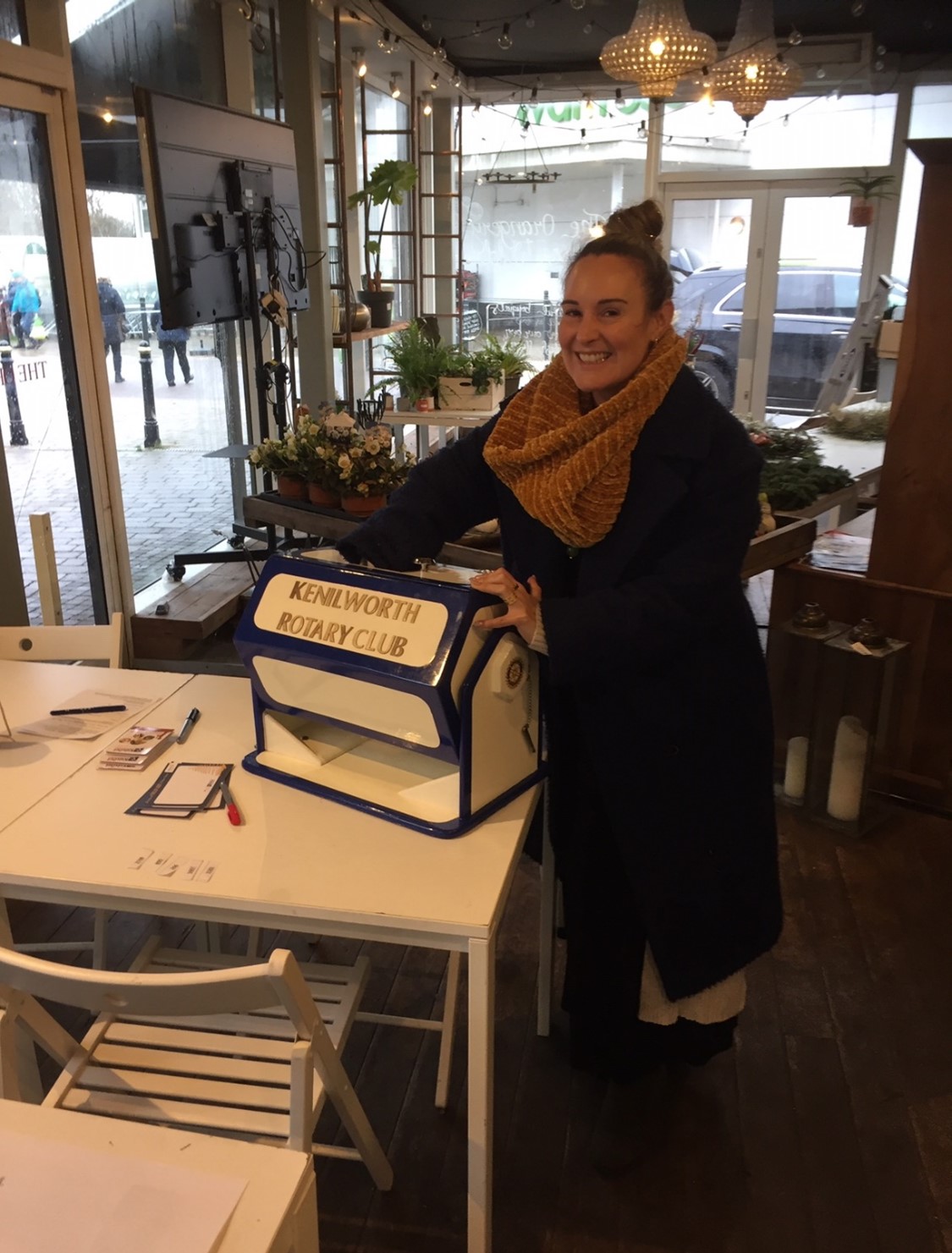 Gabrielle Parry, of the Orangerie, draws another day's winning numbers
The Orangerie and Gabrielle have been kind to our Kenilworth Advent Calendar and to Rotary fundraisers in general. They donated a £30 voucher to spend in the shop, or on-line or at the new, much larger facility at Holly Farm in Beausale, named "The Orangerie Growing Wild". (You'll know it from the 5 ft door wreath hanging on the front gate).
Meanwhile, Gabrielle has allowed Rotary to use her Talisman Square shop as a place to stay warm, write message cards and store material for our Kenilworth Tree of Light fundraiser during December, which is raising money for KidsOut/Toybox and Myton Hospice.
It's just another example of the kindness and support we've received from so many businesses in Kenilworth as we raise money for our local charities.
Thank you one and all.