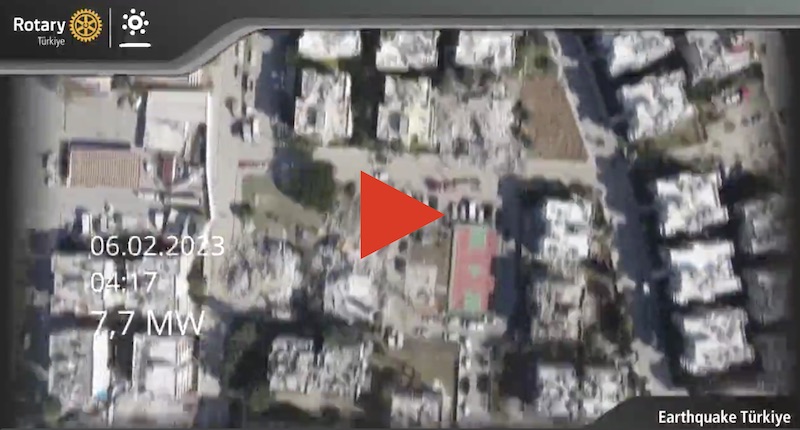 One week after the earthquakes the death toll stands at over 33,000, with no signs of this being the end. It is the biggest disaster in that area for over 80 years. MapAction, who spoke at our Guildford Conference last month, were on site by Wednesday working alongside the Turkish Government and the UN, and Shelterbox arrived on Friday. In addition, the other relief agencies partnered with Rotary are now in country.
At this stage, the situation on the ground is complex and confused. The Turkish Rotarians have set up four hubs through which they are distributing relief supplies, but there are severe transport issues and access to Syria is fraught with problems (there is no formal Rotary presence in Syria). Their clear call at this moment is for cash, not goods - they are not asking for truckloads of unsolicited goods. An update (17 February 2023) from the Turkish District is available here.
To find out more about how Rotary GB&I is responding click here.
There are several options for giving: