30 September, 2023
To all sponsors, service providers and prize donors:
Kenilworth Advent Calendar 2023: Newsletter No. 2
Things have been coming together in the last month. Here's a progress update:
The dedicated Kenilworth Rotary Advent Calendar website is now up and running. Copy/paste kenilworthadventcalendar.co.uk into your browser to see the new version. You might want to check your own listing as a sponsor or prize donor to verify we've reported your details correctly.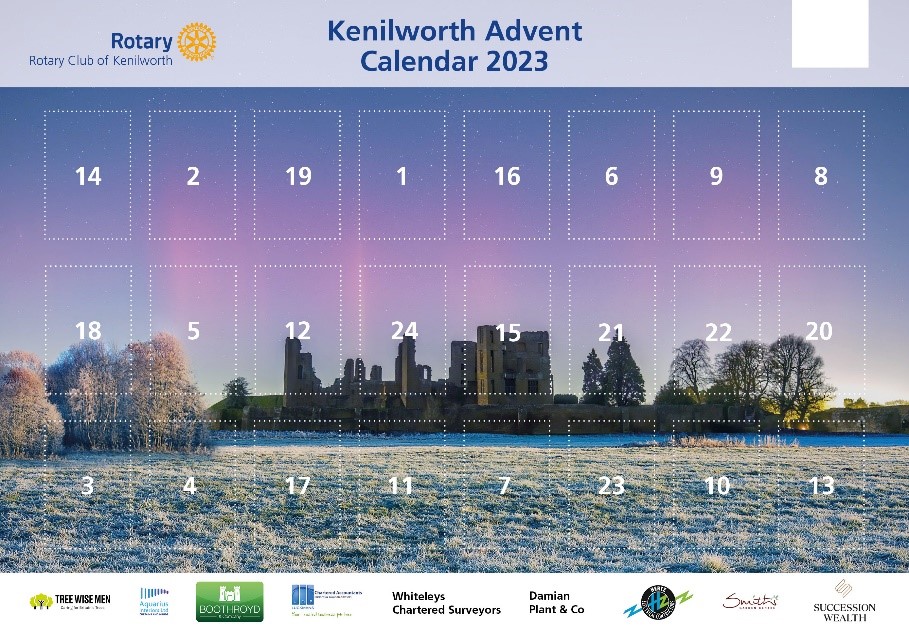 We're grateful to LoudLocal, www.loudlocal.co.uk who designed it. They will modify the website as we get closer to Advent, adding a new picture of the Calendar in which each door will open only on its date, and not before, to reveal the winning number for each of its 5 prizes
The physical Calendars are now in production and we expect to take delivery on or before the 10th of October. We'll be selling on-line immediately they're available, offering a delivery service within the CV8 postcode for an additional £1.50. We'll also start selling to institutions and friends and family but our sales activities in Talisman Square and elsewhere in town will not begin until October the 28th.
We've distributed publicity posters and flyers to almost every business that supported us this year, together with stickers that show you're a contributor to the project. (The success of the Calendar is due to your generosity so you might as well claim some credit for it.) I hope you'll put the materials on display and if we didn't call on you and you'd like some, please contact us at kenilworthadventcalendar@kenilworthrotary.org.uk and we'll make sure you get some.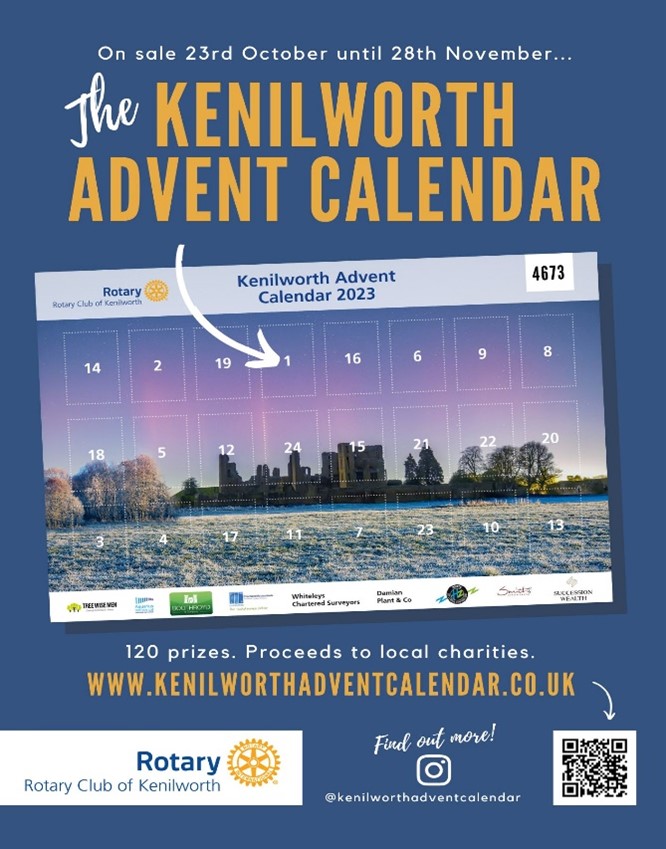 Here's what our flyer looks like this year