2 October 2023
PRESS RELEASE
ROTARY'S KENILWORTH ADVENT CALENDAR FUNSRAISER: WHERE DOES THE MONEY GO?
The Kenilworth Advent Calendar represents itself as a fundraiser for local causes. And so it is! But do you ever wonder what the money is used for?
Two of our named charities are Compassionate Kenilworth (CK) & the Kenilworth Centre (tKC) which each received £2000 from last year's Calendar. Here's what they tell us they've been doing with it.
Compassionate Kenilworth "Delivers projects to ease social isolation and promote community engagement in partnership with the Kenilworth Centre. We have been working hard over the past 18 months to set up a series of cost-of-living/warm hub activities throughout the town.
Money from calendar sales has gone towards supporting multiple events for local Kenilworth children, families & individuals as well as locally placed asylum seekers including the following activities:
· A Digital Tech Café, which provides regular free-to-access digital support for anyone needing a bit of guidance with phones, tablets or laptops. Funding from Rotary helped us to continue to deliver the tech café while we sought longer term funding.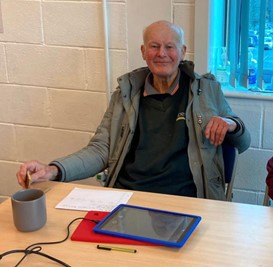 (Graham – a happy tech café visitor
· Dinner & Live Music, a monthly free dinner, live music and warm space for the community to gather and share a meal, reducing isolation, making connections, providing food, entertainment and company, supported by Cook.
· Board Games Hub, a monthly, free-to-access, board games afternoon which is open to everyone. They're welcome to come and play a game they know, learn new games and play with others.
· Funding has helped to set up two food support schemes at Kenilworth School to address issues around children who turn up at school hungry. Compassionate Kenilworth and the Kenilworth Centre work together on these projects to ensure that young people are supported to learn without having to worry about not getting breakfast or lunch.
The Kenilworth Centre has used its funding to part-finance its youth workers who support students with mentoring at Kenilworth School. Students are referred to the mentoring program by staff or parents. They meet with one of tKC's youth workers weekly to discuss issues that are impacting their lives due to a host of issues, such as: bereavement or loss, carer support, transition to secondary school, friendship & relationship issues, exam stress and anxiety, challenging behaviour and anger management, support around low attendance, antisocial behaviour and setting boundaries.
They continue to provide mentoring as a free-to-access service at the new Kenilworth School & Sixth Form site. Without this funding, they would be unable to reach so many young people at a pivotal point in their lives.
'Sam and Howard go above and beyond to ensure they provide an excellent service, tailoring their advice to each student's particular need such as helping them resolve friendship/family issues, advising them on how to write a CV or suggesting strategies that may help them overcome mental health difficulties.'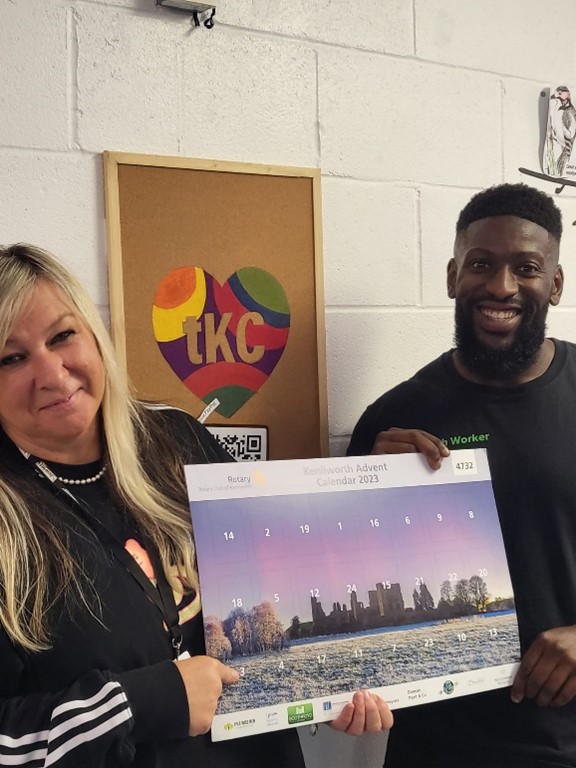 Sam McCaffrey & Howard Robert – the Kenilworth Centre Youth Workers who provide mentoring at Kenilworth School & Sixth Form.
For more information about any of the activities hosted by Compassionate Kenilworth or the Kenilworth Centre, please visit our websites:
www.compassionatekenilworth.co.uk