LIB DEMS GET BEHIND THE KENILWORTH ADVENT CALENDAR.
Sales of the Kenilworth Advent Calendar are approaching the 1500 mark, leaving 2000 more to sell. It's going to be a close call!
Rotary were in Talisman Square and Waitrose this weekend selling from our stall. We're short-handed, so we were delighted to receive help from two prominent Lib Dems.
On Friday, Richard Dickson, our Town and Warwick District Councillor, worked the morning shift in Talisman Square where he proved to be an able salesman.
On Saturday, Jenny Wilkinson, the Lib Dem candidate for the parliamentary constituency of Kenilworth and Southam, worked on the stall for over 3 hours and helped us to the best daily sales result of the week.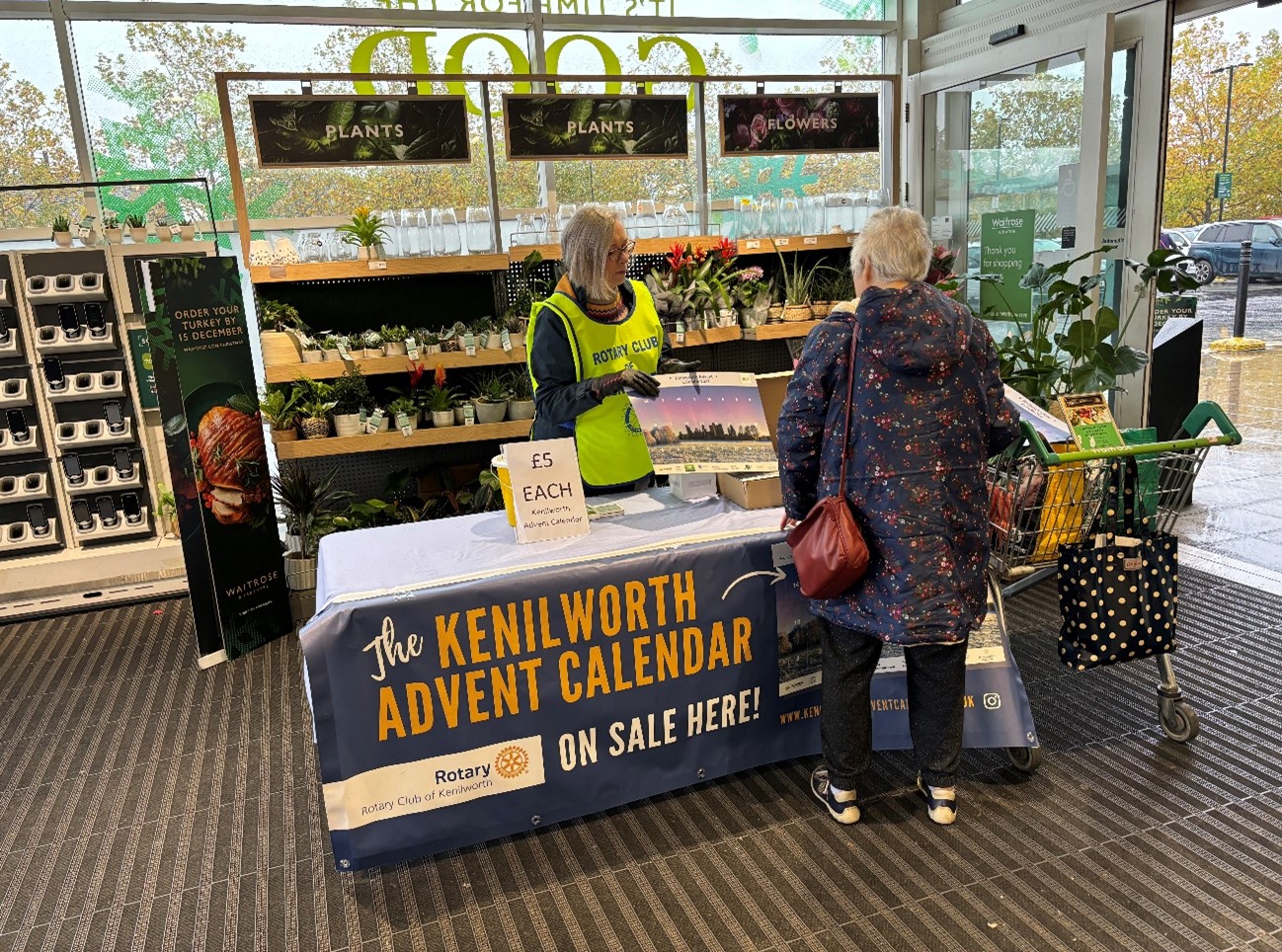 Jenny Wilkinson, Lib Dem parliamentary candidate for Kenilworth and Southam serving a customer for the Advent Calendar in Waitrose.
In addition to the sales stall, Kenilworth Advent Calendars will be available to purchase up to and including November the 28th from selected shops, pubs, the Waverley Centre, the Kenilworth Centre and on-line at www.kenilworthadventcalendar.co.uk