Completed events in Rotary District
future events This page shows events from around the district in the last 3 years where additional information is available.
For CLUB events, you will be taken to the club website - click the 'back' button in your browser to return here.

more
Sat 10/06/2023 -
District Handover
The final District 1020 handover as we move to the new District 1320, with incoming RI President Gordon McInally in attendance.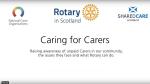 more
Wed 31/05/2023 -
Caring for Carers
In the last 18-months, Rotary in Scotland, in collaboration with the 7 National Carers Organisations in Scotland has brought together a series of briefings and case studies to highlight the issues affecting unpaid carers of all ages.

more
Sat 22/10/2022 -
District Conference
Enjoy the inspiring speakers and the friendship of fellow Rotarians at Peebles Hydro.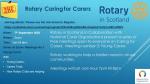 more
Wed 07/09/2022 -
Rotary Caring for Cares Webinar
Rotary in Scotland in Collaboration with National Carer Organisations present a series of Free meetings open to everyone on Caring for Carers. Meeting number 3: Young Carers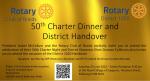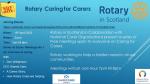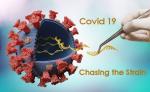 more
Sat 30/10/2021 -
Chasing the Strain
Researching the Genomic Sequence of Covid 19. One of a series of webinars run by Rotary in Scotland and Hong Kong

more
Sun 16/05/2021 -
District Training Assembly
Plenary session for all followed by Secretaries' and Treasurers' breakouts. Login details in the members section.