Future events in Rotary District 1020
completed events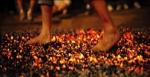 Sun 18/10/2020 -
Leith Firewalk
Leith - Sunday 18th October 2020 at 2pm in the Leith Community Gardens
more

Fri 23/10/2020 -
Bingo via Zoom for End Polio Now
Dumfries - "Eyes Down" for this District 1020, South West Area fundraiser for End Polio Now
more
Tue 03/11/2020 -
Charity Auction!
Esk Valley - Tonight we are hosting a charity Zoom auction. Please come and join us bidding for some great items.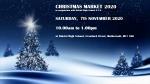 Sat 07/11/2020 -
Christmas Market 2020
Motherwell & Wishaw - Our Christmas Market, organised in conjunction with Dalziel High School P.T.A., will raise funds for our Furniture for Families project
more

Sat 21/11/2020 -
District AGM
District AGM to be held via Zoom. Registration required.