Freedom From Fistula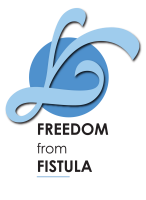 IPDG Jo Pawley and Sue Hope from Freedom From Fistula were interviewed on Rotary Radio for the Global Grant being done in 1020.

You can hear the interview here.

.
Tablets for the vulnerable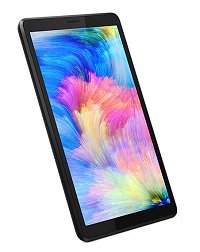 A special Covid-19 grant from The Rotary Foundation will allow clubs in the District to supply tablets to day centres, care homes or hospitals in their locality who deal with dementia patients.
Work in a local district general hospital highlighted that the use of technology and various meeting platforms could bring individuals together remotely. This was found to be a highly positive experience for patients, families and staff increasing the social contact with families while reducing distress and agitation with dementia patients.

With guidance from the dementia nurse specialist, staff downloaded music, games, puzzles and painting apps to tablets and were very enthused when the cognitively impaired individuals with a little prompting in the beginning were soon mastering the technology and the games. The technology was also used to allow carers and families be in contact daily with patients who were identified as being isolated and vulnerable.
District 1020 applied for this one-off grant from The Rotary Foundation, which will allow us to supply each club in the district who wish to participate with four tablets which they can provide to suitable centres or care homes in their area. A Global Grant providing local support to the vulnerable in our communites.

More details of the scheme and a club application form can be found here.

Africa declared Polio Free
After decades of work across 47 countries on the continent, the World Health Organization has certified the Africa region polio free.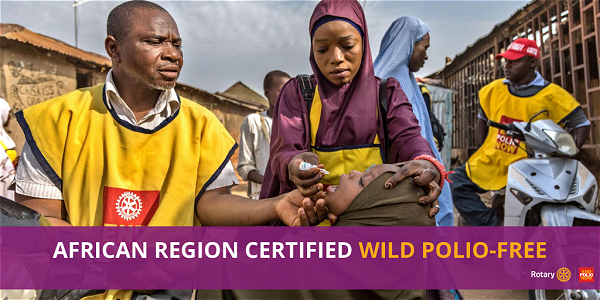 Learning new skills from home
Even when you can't hold training meetings in person, members can still develop new skills and knowledge by taking courses online. Rotary's Learning Center offers courses on everything from managing training sessions and mentoring to leading change and dealing with conflict. See the COVID-19 section of "What we do".

First Minister at Rotary Stand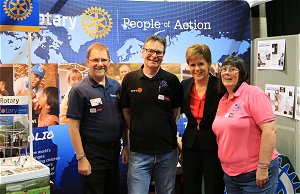 First Minister Nicola Sturgeon paid a visit to the Rotary Scotland stand at last year's Gathering in Glasgow, shortly before lockdown. The Gathering is Scotland's largest event for charities, social enterprises and voluntary organisations. Over 3,000 people interested in the voluntary sector attended, and a number of contacts were made which could help clubs with projects, partners and potential new sources of funding for those projects.

Could you be a Rotarian?
Is Rotary for you? Have a look at this and see. If you think it is, why not contact your local Rotary club and join 1.2 million people making a world of difference?
About Rotary District 1020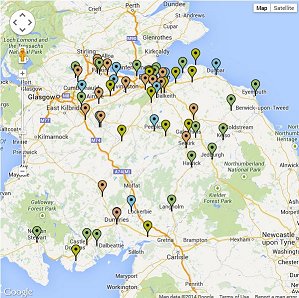 District 1020 covers the south of Scotland from coast to coast and from the Forth to the Borders.
We have around 1500 members in 55 Clubs
Click on the "Clubs" tab above to find out more about them, or find a Club near you by using this postcode search facility
Rotarians are supporting this website by advertising on it
Follow this link to see their advertisements