Maidenhead Bridge 24/24 Challenge
Brave members of Maidenhead Bridge Rotary are organising and taking on 24 physical and mental challenges in 24 hours in a bid to raise money for End Polio Now and The Rotary Foundation.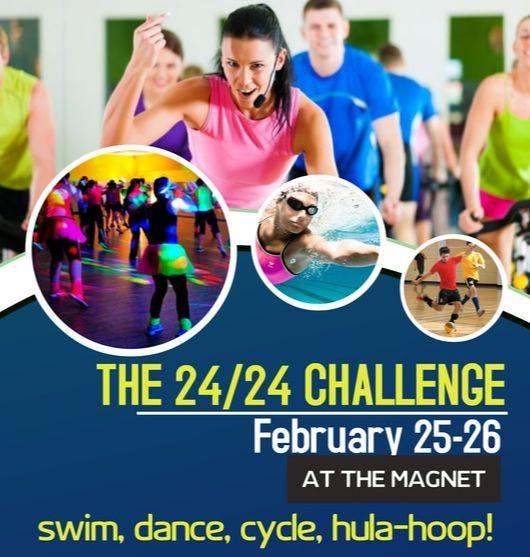 Following their history of weird and wacky fundraising ideas, club members will be participating in a range of challenges from 8am on Saturday 25th February right the way through to 8am on Sunday 26th February at The Magnet Leisure Centre. The challenges include: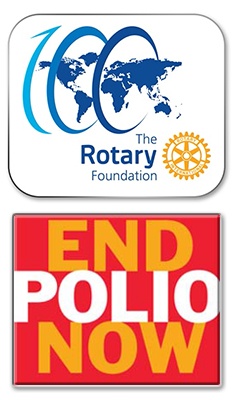 • Running relay
• Spinning
• Pilates
• Indoor football
• Cheerleading
• Body Combat
• Tennis
• Yoga
• Rollerskating
• Human board games such as Hungry Hippos
• Swimming
• Zumba

The Rotary Foundation, our own charity, is celebrating 100 years in 2017 and ths is a great way to raise money so that we can continue doing good in the world. During the past 100 years, the Foundation has spent $3 billion on life-changing, sustainable projects. With your help, we can make lives better in your community and around the world.

Your donation makes a difference to those who need our help most. More than 90% of donations go directly to supporting our service projects around the world. It can save a life. A child can be protected from polio with as little as 60 cents. Our partners make your donation go even further. For every $1 Rotary commits to polio eradication, the Bill & Melinda Gates Foundation has committed $2.

All money raised and donated to this project will be used to support Rotary's six areas of focus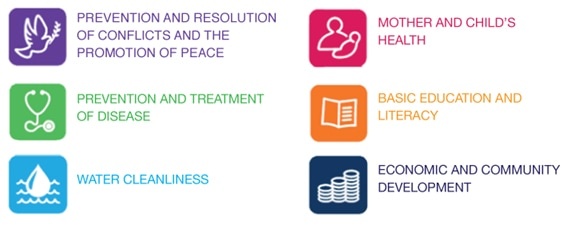 Show your support to the team, they'll definitely need the encouragement to complete the challenge, especially through the night when they will find themselves doing Ballet Barre at 2am, followed by Karaoke and a dance workout!
To sponsor the team please go to:
http://uk.virginmoneygiving.com/24Challenges