District Council
District Council was open to all clubs and members of D1100 and was held at The Gables Hotel at Falfield on 10th February.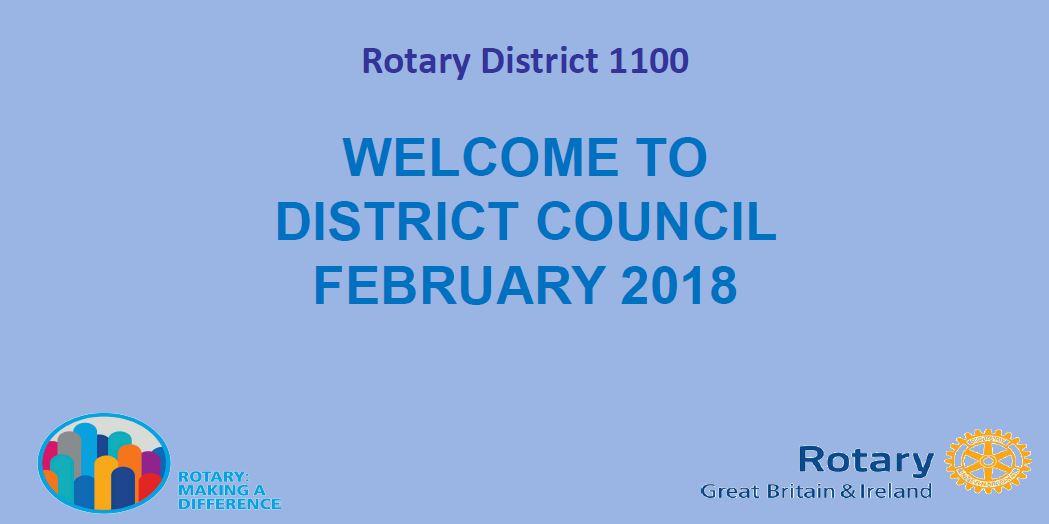 Council Presentations
Two of the PowerPoint presentations that were given at Council are available to you in a single pdf file as that is considerably easier to be downloaded than the PowerPoint version. If however you need to have access to the PowerPoint version you should contact Chris Firth.
These two presentations were:
Driving Safely for Longer - Rotary Club of Nailsworth
Bridging Generations project - solving loneliness - Rotary Club of Evesham
To access these presentations in pdf format click D1100_Council_Feb_2018_-_Slides.pdf
The third Powerpoint presentation covered the introduction to the meeting plus feedback from the recent RI Assembly in San Diego.
To access this presentation in pdf format click D1100_Council_Feb_2018_-Slides_2.pdf