District Council Meeting
District Meeting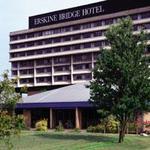 The next District Council Meeting of Rotary District 1230 will take place on Wednesday 14th November 2018 in the ERSKINE BRIDGE HOTEL, RIVERSIDE, ERSKINE at 6.30pm.
The Meeting is open not only to District Council Representatives but also to all Rotarians in District 1230 wishing to attend. The District Governor hopes that all Clubs in the District will be represented.
Any apologies for absence should be intimated to the District Secretary byTuesday 14th November 2018 at the latest.
Meals will be available from the Hotel's Bar Menu prior to the meeting.