District Forum 30 Nov 2019
Bath and West Showground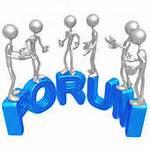 District 1200 FORUM to be held at the Theatre, The Bath and West Showground, Shepton Mallet. BA4 6QN
30th November 2019
AGENDA
9.30 *NEW TIME* Registration, coffee and fellowship in the upstairs lounge
10.00 THEATRE Welcome from DG Dennis Stevens
· District Elections
· Awards
10.10 District Conference 2020 – Rory O'Donnell
10.30 Polio Video - Carl Cinnery - video
10.40 Parish Notices –
10.45 Are your events legal? Update on Compliance by Kevin Mack
11.30 Coffee Break and meet the speakers
11.45 – 12.30 Breakout Sessions – New location for some breakouts session in The Butcombe Suite.
· Compliance with Kevin Mack
· Foundation with Keith Barnard-Jones & Stan Jones
· Presidents Elect with Rory O'Donnell
· Membership with Rick Canham & Michael Osborne
Next meeting District Forum Saturday 21st March 2020 at Stanchester Academy, Stoke-sub-Hamdon
---
Post meeting notes:
The meeting was attended by 98 Rotarians representing 36 of our 50 club in District 1200.
Items agreed at the meeting:
1. Council Representative for 2023 - PDG Stewart Cursley (alternate Tony Quinn) - agreed by all
2. District Elections. No nominations received from DGNN (DG in 2022-23).

3. District Elections. 7 AGs needed - for 2020-21. Jane Gibbs, Bruce Bailey, David Price all agreed to continue as AG. The remainder of the current AGs will be stepping down due to having completed their 3 year term. Cate Whitewood (Yeo Vale) has been nominated as AG and Mike Hedges has agreed to undertake a second term. - all agreed and ratified by the meeting.

4.Doncaster floods - Distirct 1200 holds funds which were donated to flooding when Somerset was flooded a few years ago. These are restricted funds which can only be used to provide support following a flooding incident. £1,500 of these funds has been used to support the Doncaster flooding, as expenses for a District 1200 Rotarian to support Doncaster Rotarians who have no experience in how to deal with this sort of emergency. - agreed and ratfied by the meeting.
5. District flood funds. There are still funds in the District charity accounts, which are restricted to use for providing support after a flooding incident. It was agreed by a vote of those present that District Exec should continue to manage these as considered appropriate.