A team of 8 Rotarians from District 1040 will visit 2 schools for 3 weeks in Nepal in February/March 2011
The aim is to enable underprivileged pupils in 2 schools in Nepal to achieve higher educational qualifications, thereby giving them better job and life prospects.
Computer rooms are being created as part of this project at the schools at Rithepani, and at Panchamul. Rithepani is close to the city of Pokhara at an altitude of 2,800 ft, whilst Panchamul is a much more remote town which stands at 4,000 ft altitude, and has to be reached part way on foot.
The team includes members from Harrogate Brigantes Club (who are responsible for putting the project forward), Harrogate, Mirfield, Osgold & Elmet, Northallerton, and Wensleydale Rotary Clubs. A further member of Harrogate Brigantes Club will visit the schools around September 2011 to monitor the progress of the project in the schools. Laptop computers will be provided by the project at the time of the visit in Feb/March 2011. Funds to finance the project have been raised by Harrogate Brigantes Club and the clubs of the participating members. Further funding is needed to enable this project to make the project a longer term one for the benefit of disadvantaged children in Nepal - donations can be made at http://www.charitygiving.co.uk/nepalrotary

As is normal for Rotary projects of this kind, the participating members are financing their own travel and accommodation costs. The photograph below identifies which school each member will visit to provide training in use of computers: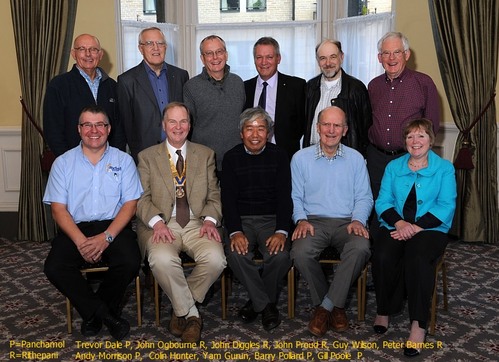 For further information, see the Harrogate Brigantes webpage