Be Part of the Rotary Effect and Make a World of Difference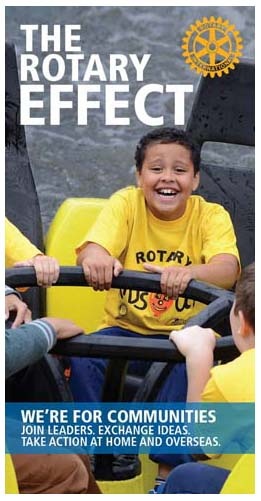 Right now we're looking for more men and women of all ages and backgrounds to join our network of Rotary Clubs throughout Great Britain and Ireland, to use their energy, humour and professional skills to make a real difference to the lives of others.
As life-styles change and the pace of life speeds up, it is important that Rotary is flexible to accommodate the needs of those wishing to join and serve their communities both locally and overseas, while maintaining the ethos of all that makes clubs good places to be. There have been some exciting developments throughout Rotary and the Thames Valley District is no exception.
In July 2016 we welcomed a new club to the District at
Marlow Bridge
, following good work from the combined efforts of members from
Marlow
and
Marlow Thames
clubs. Aiming to encourage more enthusiastic and energetic people from the area to join and help shape this new and different club in what they described as "a club for the next generation of Rotarians in Marlow" the new club's members are quickly making their mark in the area
That's the secret, Rotary is attracting a new and different type of Rotarian: younger, with new ideas and a different outlook matched with the energy and desire to make a difference and help others.
Another welcome development:is the formation of new Satellite Clubs. These have sprung up, alongside the more traditional Rotary Clubs, with the freedom to shape their style and operations to fit the modern life-style.
White Horse Rotary Group
, hosted by
Faringdon & District Rotary Club
, is one such Satellite who, besides undertaking their own fund raising and projects as a group, also adds their efforts to those of the host club to undertake larger projects such as litter picking in the town.
Witney Evening Rotary Group
, hosted by
Witney Rotary Club
, are cleaning and repainting a town centre Telephone Kiosk. The Kiosk is no longer in service and once renovated will house a Defibrillator to be installed the Group
Woodley Stars Rotary Group
is the name adopted by the Satellite Club hosted by
Loddon Vale Rotary Club
whose members are largely drawn from the Sonning, Earley and Woodley areas.
Further Rotary Clubs hosting Satellites are to be found at
Henley Bridge
and
Wokingham
For an informal chat or to find out about opportunities available in your area contact;
Information for Clubs:
Membership leaflets and posters are available from the Rotary GB&I Shop