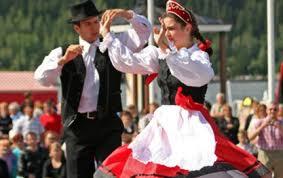 Presentation dates of visiting GSE team announced
GSE visits by Districts 2241 (Romania and Moldova) and 1290 April / May 2013.
This will be the last opportunity for our Rotary District 1290 to participate in the GSE programme and it will be a great honour to be visiting Romania- a country that has close links with our district through the work of our overseas project team

GSE is a unique cultural and vocational exchange opportunity for business people and professionals between the ages of 25 and 40 who are in the early stages of their career. The programme provides travel grants for a team of four to experience the host country's culture and institutions, observe how their vocations are practised abroad, develop personal and professional relationships and exchange ideas.

We will be hosting the team from Romania in our district from 14th April to 12th May and then we will be sending a team to Romania from 12th May to 9th June.
The GSE team from D2241 Romania and Moldova will be in our district from 7th April to 3rd May.
The following clubs are hosting and the team will be doing presentations at club nights on the following dates- Rotarians are welcome to attend these presentations by contacting the clubs directly for details:
Monday 8th April Rotary Club of Launceston
Tuesday 16th April Rotary Club of Truro
Thursday 18th April Rotary Club of Mounts Bay
Monday 22nd April Rotary Club of Isles of Scilly
Thursday 25th April Rotary Club of Lostwithiel
Tuesday 30th April Rotary Club of Plymouth Roborough
The D2241 GSE Team:
Team leader: Valentin Stefan: project manager Advanced Technology Systems ( ATS) member of RC Targoviste
Iulia Ciharean: social worker working in schools as a counsellor
Ioana Camelia Moler: teacher working in day programme kindergarten
Gabriel Brostic: social worker working with foster families
Ionut Paturica-: working in local social services with Roma gypsy community.
The D1290 GSE Team will be in Romania from 12th May to 9th June.
The D1290 Team
Team leader Win Scutt, from the Rotary Club of Plympton: Broadcaster and Archaeologist
Rachael Bice: Team leader with Cornwall Council working in the Waste and Environment Services
Zoe Young: Univeristy student; training to become emergency response nurse
Natalie Blachford: Account executive for a Public Relations agency in Bodmin
Matt Stewart: Working for Charity Active8, working with young people with physical disabilities
For more details of the programme please contact GSE chair, Cathie Shipwright
Note: Photos both teams awaited.
Downloads
Previous GSE Visits
More information about GSE and Previous Visits
About Group Study Exchange 2012-13
This is therefore the last chance for a Rotarian from our District to lead a traditional team to another District. Our partner for this historic exchange is Romania (District 2241), a country in Europe that many of us still do not know much about. Out of this exchange there may well be the possibility of various Matching Grant and Future Vision projects, so it will be very exciting.
The DG of D2241, Radu Popescu, is very keen to work on literacy as the theme of the exchange. Our team will be going out to Romania during the period 12th May to 9th June 2013, and this will include the District Conference in Romania, at which I am sure the team will be invited to make a presentation