Things You Should Know About OUR Charity - OUR Rotary Foundation
The Rotary Foundation is Rotary's OWN and ONLY Charity
OUR Rotary Foundation is 100% Owned by You, Me, Us
OUR Rotary Foundation is Supported by You, Me, Us, The Rotarians of The World
Without OUR Support OUR Rotary Foundation Could Not Exist "To Do Good In The World".

Our Mission...
is to enable Rotarians to advance world understanding, goodwill and peace through the improvement of health, the support of education and the alleviation of poverty.
Or to put it more simply, to do good in the world.
Our District Foundation Team is here to support you:-

Allan Maclaughlan -- Team Leader

Rodger Thom -- Global Grants

Ken Lindsay -- District Grants

Jean Best -- Peace Programme

Ken Logan -- End Polio Now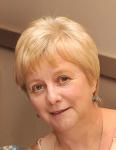 Olive Geddes -- Scholars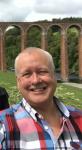 Doug Forsyth -- Vocational Training Teams (VTT)

Alasdair Seale -- Fund Development
Roy Redwood -- Paul Harris Society

Peter Croan -- Foundation Treasurer
Gordon McInally -- Stewardship Chair
As Rotarians, what can we do to help our Rotary Foundation?
By contributing towards the final eradication of polio. The Bill and Melinda Gates Foundation offers each and every club an incentive to make donations to put the final nail into the polio coffin and fulfil our promise to the children and the mothers of the world. If each club pledges to donate £600 over the next two years we will meet the Gates Challenge and help raise over half a billion dollars!. Your club has donated how much?
By getting involved in the Foundation's programmes in order to alleviate poverty, improve health and support education. Actively seek and obtain Humanitarian Grants; seek out those remarkable people in our communities who believe in our dream of a peaceful world and find our first District 1020 Rotary WorldPeace Fellow.
By contributing to our Foundation, Every Rotarian Every Year - $100 or £67; about £6 per month, by direct debit. This is the best way to show you care and show your love for our fellow human beings. For a few pence each week, we can make a huge difference in the world. We can provide clean water, feed the hungry and provide books and medicine for those in need. If you love Rotary, it is obvious and natural to love its Foundation and more importantly love the work we do. To take the next step sign up to become a Sustaining Member of The Rotary Foundation .
Covid Stress & Distress Project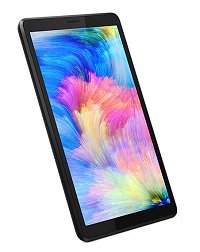 Following the success of the first phase, Immediate Past District Governor Jo and Past District Governor Agnes are delighted to announce the 2nd tranche of Covid Tablets are now to hand.

All Clubs in District are again eligible to claim up to two specially adapted tablets for distribution to Local Day Centres, Care Homes or Hospitals dealing with Dementia Patients.
If your Club participated in the first tranche please complete Form "B" - "GREEN"

If your Club did NOT participate in the first tranche please complete Form "A" - "RED"
Applications will only be accepted on the appropriate form.
Applications will open immediately following the District Council Meeting on Sunday 25th April 2021.
Applications will close at midnight on Sunday 16th May 2021.
Foundation Giving
Rotarians should already be aware of the reduction in donations to The Rotary Foundation, which has a significant knock-on effect on grants we receive back. Click here for more detailed information on how this affects our District.

Essential Forms
District Grant Guidance 2021-22 - click here
District Grant Application Form 2021-22 - click here
District Grant Report Form 2020-21 - click here
Gift Aid Form - for sustaining members. See the leaflet here and the form here
TRF Memorandum of Understanding - Clubs should fill in the and send to Allan Maclaughlan. View here
Form 4 - Use this form when making a club donation to Foundation. The second page allows you to gift aid for all members.View here
Paul Harris Fellow - Use this form if you are making and application for a Paul Harris Fellow.
Useful links