Interact and Rotakids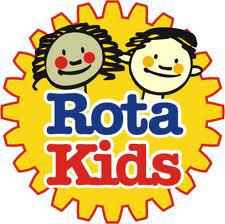 Interact

Interact clubs, sponsored by individual Rotary clubs, are youth clubs for 12-18 year olds. Every year, Interactors complete at least two projects in their communities, one of which is overseas, helping them build friendships and a better understanding with young people in other countries.
Club membership varies greatly. Clubs can be drawn from the student body of a single school or from two or more schools in the same community and can be either single gender or mixed.
Through their efforts, Interactors develop a network of friendships with local and overseas clubs and learn the importance of:
Developing leadership skills.
Demonstrating helpfulness and respect for others.
Understanding the value of individual responsibility and hard work.
Advancing international understanding and goodwill.
As one of the most significant and fast-growing programmes of Rotary service, with more than 14,000 clubs in 139 countries and geographical areas,Interact has become a worldwide phenomenon. Almost 330,000 young people are now involved in Interact.
Each year, hundreds of Interactors take part in the Rotary GB&I Interact Rally. Fun, friendship and laughter are the order of the day as youngsters try their hand at outdoor activities.
For more information about Interact in your area, contact your local Rotary club.


Rotakids
RotaKids is a great way for youngsters aged between 7 and 12 years old to get together and enjoy working on a fun project.
Rotary clubs work with schools to help RotaKids get the most fun and enjoyment from whatever they are working on. The school will benefit from motivated youngsters who are eager to use their Maths and English skills to help others, whilst having a great time in the process.
RotaKids also learn about the importance of citizenship and respecting others, as well as themselves.

RotaKids could work on an environmental project by cleaning up a park or planting trees. They could help raise funds for a local cause by doing a sponsored event or even putting on a show. All it takes is an idea and lots of enthusiasm.
At the end of the project, RotaKids could get a special badge, certificate or a t-shirt.
For more information about RotaKids, contact your local Rotary club.
RotaKids pledge
As a RotaKid, I promise,
To be fair to all,
To serve my community,
To show respect for others.