Rotary Peace Felowships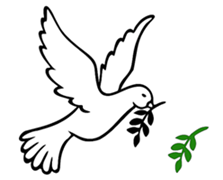 Peace Fellowships
Each year, Rotary selects up to 100 professionals from around the world to receive fellowships to study at one of its peace centers:
· Duke University, North Carolina
· International Christian University, Japan
· University of Bradford, UK
· Uppsala University, Sweden
· Chulalongkorn University, Thailand
Through academic training, practice, and global networking opportunities, the Rotary Peace Centers program develops leaders who become catalysts for peace and conflict prevention and resolution. These fellowships cover tuition and fees, room and board, round-trip transportation, and all internship and field-study expenses.
In just over a decade, the Rotary Peace Centers have trained more than 1,000 fellows for careers in peacebuilding. Many of them are serving as leaders at international organizations or have started their own foundations.
Each year, the Rotary Foundation awards up to 50 fellowships for master's degrees and 50 for certificate studies at premier universities around the world.
Master's degree programs

: Last 15 to 24 months and require a practical internship of two to three months during the academic break.

Professional development certificate program

: For experienced professionals and lasts three months with two to three weeks of field study.
More than 1,000 peace fellowship alumni are working in over 100 countries.
To learn more, visit www.rotary.org or contact DRFC Dave Murray