Calling All Charities!
The 2016 Rotary Swimathon will be held at Teddington Pool on SATURDAY 24th SEPTEMBER 2016 between 10.00am "" 4.00pm.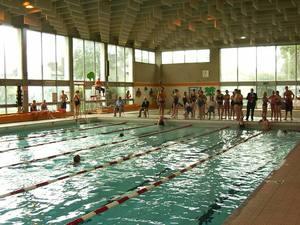 This annual event has been running for over ten years and has so far raised over £60,000 for charities. With your involvement this year's Swimathon will be bigger and better than ever.
Be part of it, register your interest now by contacting Barry Buttenshaw on 020 8977 4100 or email barryandcarol@hotmail.co.uk or twickenhamrotaryinfo@gmail.com
How can you participate in the 2016 Rotary Swimathon? Team entries are free. Teams can be any size from one individual up to four members. Charities can enter as many teams as they wish. Each swimmer must get sponsorship for their team. The aim is for teams to swim as many lengths as possible within an hour. You do not need to be an expert swimmer. Experienced swimmers or beginners who can swim a length unaided can take part, as can children, (with parental permission.) You only need to be prepared to give up an hour of your time and get your friends to sponsor you and your team.
The Swimathon is organised by The Rotary Club of Twickenham who will provide the venue and will supervise the event on the day. The purpose of the Rotary Swimathon is to raise money for local Charities and for other Charities supported by Rotary International.
Seventy percent of the sponsorship money raised by each team will go to that team's nominated charity. The balance will go to charities supported by The Rotary Club of Twickenham (A list of charities supported each year is displayed on the club's website).
Thank you everyone who joined the 2015 Rotary Swimathon. We look forward to seeing you, with lots of new faces, for the 2016 event on Saturday 24th September.
So why not get together with friends and family, on SATURDAY 24th SEPTEMBER 2016 and help your group and local community whilst having a lot of fun?
For further information contact Barry Buttenshaw on 020 8977 4100 or email barryandcarol@hotmail.co.uk or twickenhamrotaryinfo@gmail.com
Contact Barry Buttenshaw about this page: