Young Chef 2019-20
Information on this year's Young Chef competition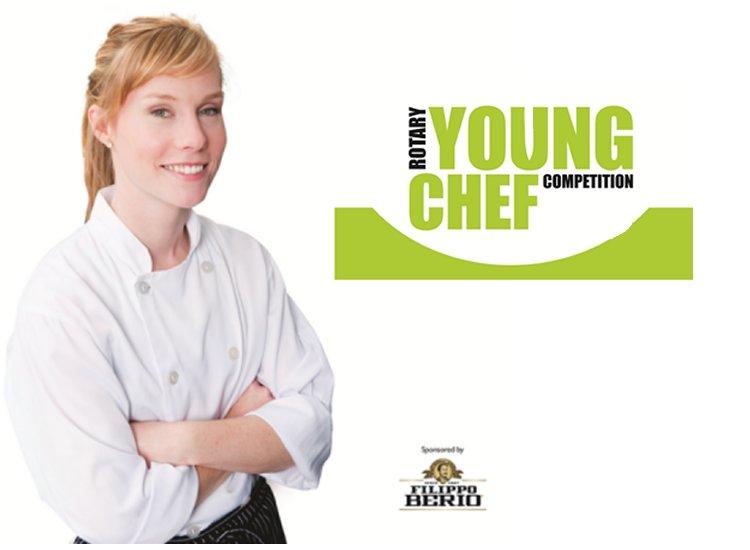 Introduction
The Rotary Young Chef Competition is a well-established and successful competition organised and promoted by Rotary International in Great Britain & Ireland and sponsored by Filippo Berio.
It is a four-stage national competition to support and encourage development of cookery skills. Some stages may have more than one round.
Aims
This competition aims to encourage young people to:
• Learn how to cook a healthy meal
• Develop food presentation skills
• Consider food hygiene issues
• Develop organisational and planning skills
• Develop an ability to cope in a demanding situation
Timetable
Clubs to enter the competition no later than 20th September2019. UNFORTUNATELY NO LATE ENTRIES CAN BE ACCEPTED.*
Arrange Club competition to be completed by 1st November 2019 – using local Chefs; head teachers; and/or suitably qualified persons to judge.
Winner and runner-up go forward to an Area Final which should be completed by 13th December 2019
Area winner and runner-up go forward to District Final. This will be held on Saturday 1st February 2019 at Deans Community High School, Livingston
Winner and runner up go forward to the Regional Final. Date & Venue TBC

The National Final – The 2019-20 National Final will be held on the weekend of 2/3 May at the RotaryGBI Expo in Birmingham.

Forms
D1020 Club entry form -

Club competition rules -

Guidance notes -

Rotary GB&I information pack -

Contact Margaret Marquis about this page: