Primary Schools Quiz
Primary School Quiz 2018 - 2019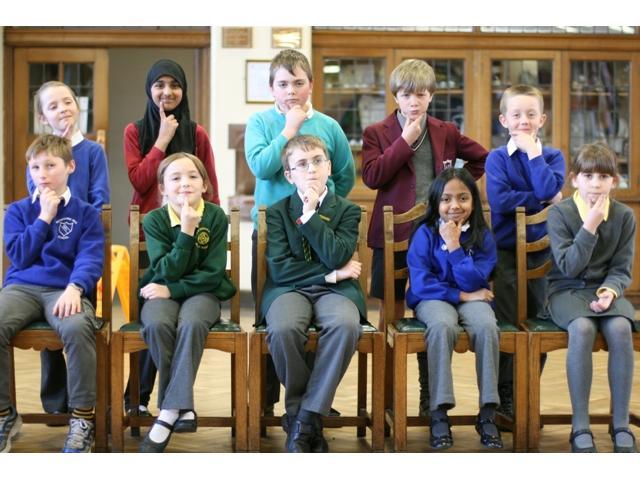 District Final
The District Final of the Primary Schools Quiz took place on Saturday 1st June in the Lifestyles Centre in Carluke. Eleven teams attended along with a very large "travelling support" with 44 Youngsters competing and well over 100 supporting parents, other relatives, teachers and Rotarians present too.
To get this far, each team will already have won a Club Heat from some of the 250 Schools who took part in over 40 Club Heats. They will then have been the winner or runner up in one of the 6 Area Heats with around 40 teams taking part in those. All in all, more than 1000 youngsters will have taken part in the quiz this year, hopefully enjoyed the experience and maybe learned a bit about Rotary in the process. With similar numbers of teachers, parents and others supporting the pupils at these events, we should now have an increasing awareness of Rotary in many schools and homes which can only be to the long term good.
Unfortunately, one team had to withdraw owing to "other commitments", always likely to be a problem at a busy time of year for schools. 2 teams from each of District 1020's 6 Areas had been invited to the District final, and 11 teams did make it to Carluke to fight it out as to who would be the eventual PSQ Champions for our District in 2019.
In a closely fought competition, Larbert set the early pace, but as early as the second round, New Abbey school (a school near Dumfries, with less than 40 pupils) edged ahead and then held their collective nerves and maintained a slender lead from there on to claim the District Governor's Shield. The challenge for the runners up place was much more uncertain with Echline, Ladeside, Priorsford, South Morningside and Wallacestone all in the mix through the remaining rounds, with Echline overtaking Priorsford in the final round to claim the Runners Up spot by half a mark.
Scottish Final
This year the three top District teams moved on to a Scottish final with tetams from the other two Scottish Districts. This was held on
Saturday 22nd June 2019
at
Stirling University.
Click
here
to see more.
Contact Jim McPherson about this page: