Guest Night Dinner
Brian Alexander ran night clubs, played and toured in a band and remained in the music industry since the 1960's. He had a hit with the Monotones....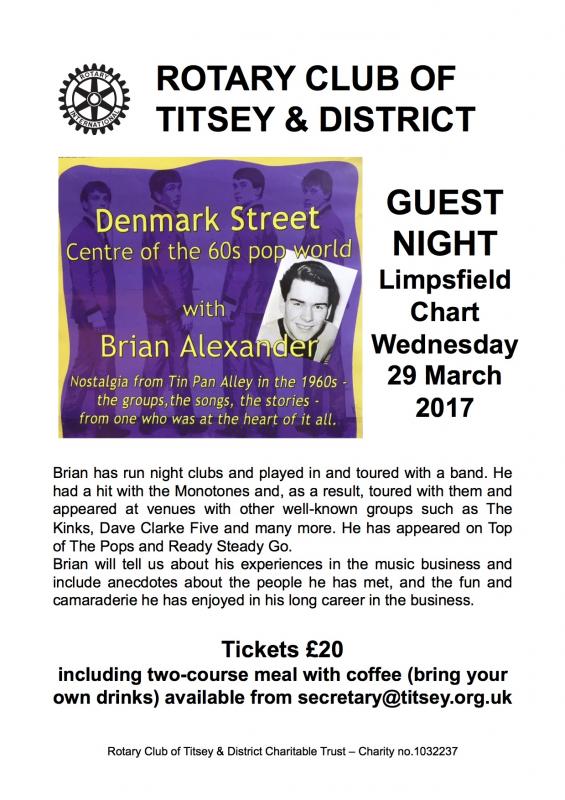 .......and as a result toured with the band and played at venues with other well known groups such as the Kinks, Dave Clarke Five and many more. He has appeared on Top of The Pops and Ready Steady Go.
Brian will tell us about these times and include anecdotes of the people he met, as well as the fun and camaraderie he found.
Open to non-members, ticket price £20
Contact Sue Lippmann about this page: